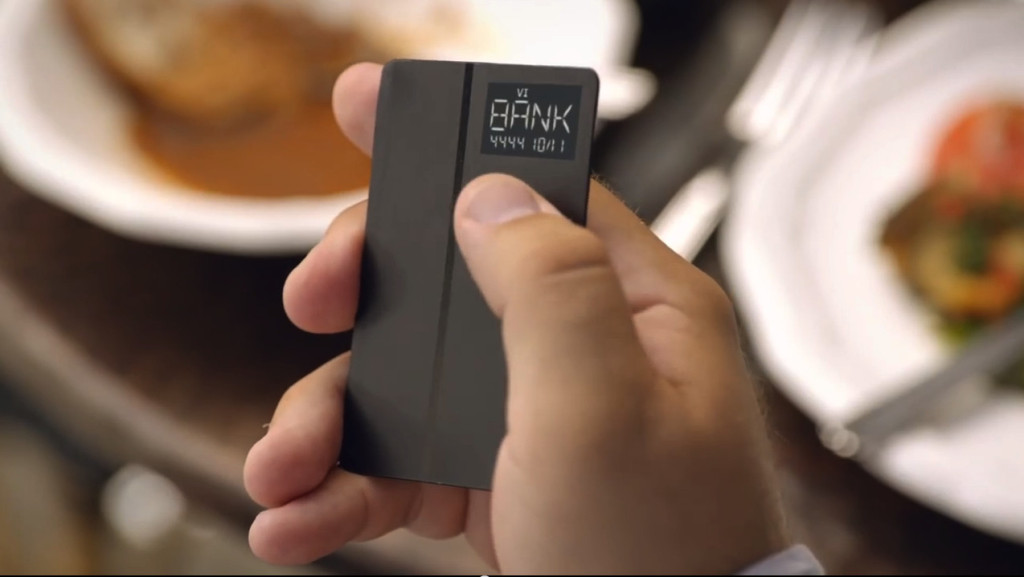 By Michael Lesser
Mobile payment methods have proliferated over the past few years in an effort to "reinvent" the credit card. For the most part, these payment systems have relied on near field communication (NFC) technology or QR codes. However, Coin is a new and innovative app-based payment option that still relies on a physical card for making payments.
Coin is a credit card sized electronic device that stores multiple debit cards, credit cards, gift cards, loyalty cards, and membership cards. The device keeps the magnetic information for up to eight cards in its memory, and rewrites its own magnetic stripe to mimic the card that you wish to use. Therefore, it works anywhere that a traditional card is accepted (e.g. ATMs, gas station machines, retailers) – this aspect alone makes it unique from just about every other mobile payment solution, as most alternatives require that each merchant acquires and maintains special equipment.
Coin's mobile app allows users to add, manage, and sync the cards that will be stored on the device. In order to add a card, you just need to take a picture of the card and then swipe the card through the provided dongle. Then, the Coin itself has a button that allows you to switch between your stored cards. In addition, the Coin has a built-in Bluetooth chip, which enables the device to notify you if you leave it somewhere and automatically disables certain functions based on its proximity to your phone. In fact, you can choose for the device to disable itself after it is away from your phone for a specified amount of time.
The Coin won't be available until Summer 2014, but pre-orders are already being accepted. For more information, go to https://onlycoin.com/.