MACC Is Seeking Student Posters -Abstract deadline December 20
MACC is seeking STUDENT POSTERS from undergrad or graduate students, related to environmental sciences, wetlands, water resources, climate change, open space and environmental science issues.
We had more than 800 environmental participants at our ANNUAL ENVIRONMENTAL CONFERENCE last year in Worcester. This conference is a great place for environmental students to meet professionals in all types of environmental professions (environmental attorneys, consultants, engineers, conservation commissioners, wetland scientists, climate change specialists).
Interested applicants should fill out the attached application form and send it back to staff@maccweb.org
Student presenters attend the conference free of charge, and faculty advisers may attend at the MACC member rate.
Grad students and undergrad students will be judged in separate categories this year.
Boxed lunches will be provided to presenters.
Applications are due December 20th.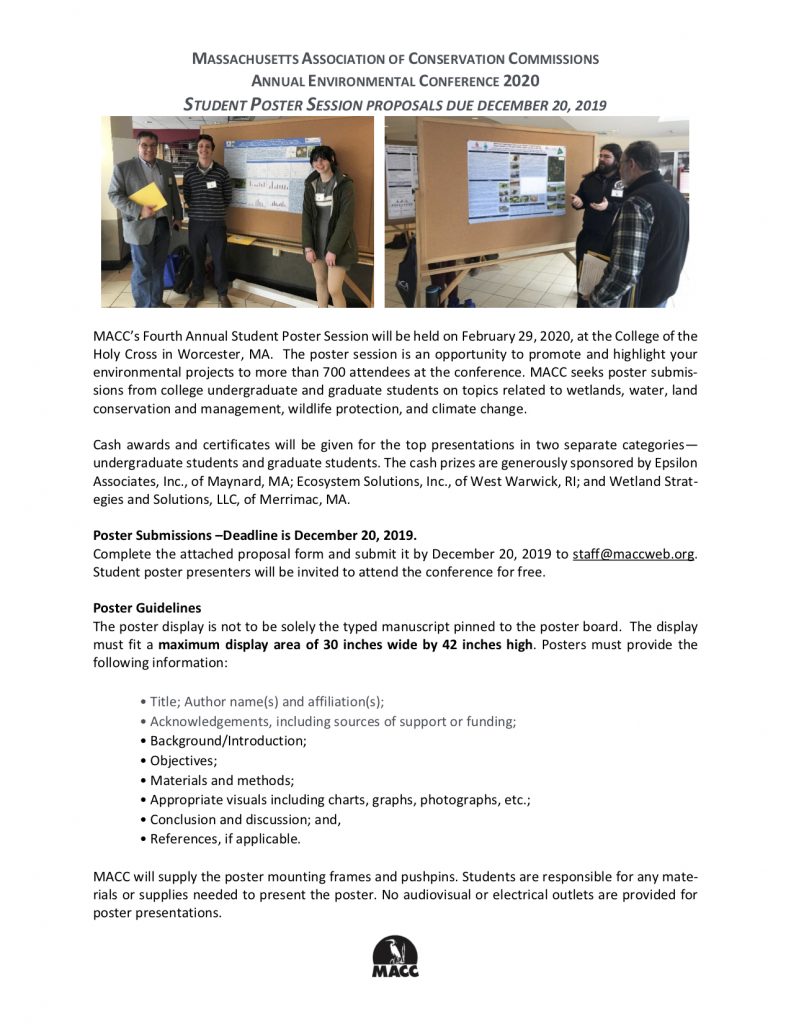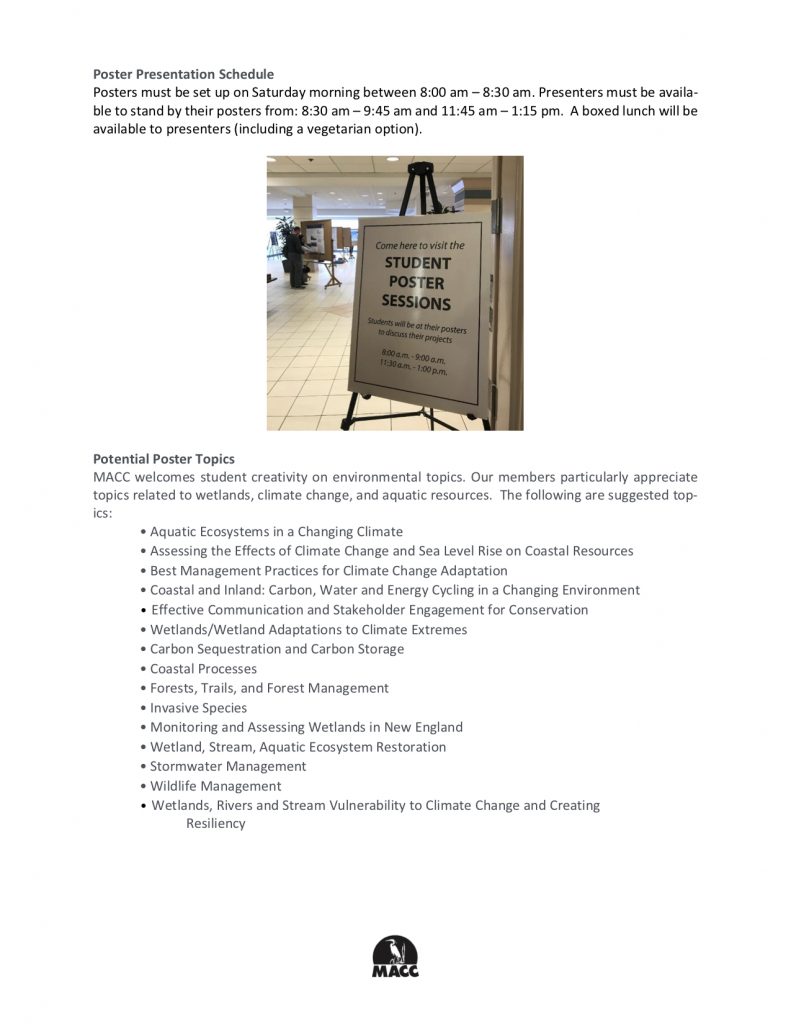 Questions?
Call our office at (617) 489-3930.