We are happy to announce two new students will be filling open seats on our Board next year!
For those of you who aren't familiar with the inner workings of the ExCollege, five undergraduates, five Tufts professors and one graduate student sit on our Board. Together, they select our courses, collaborate on events, and represent the larger Tufts community.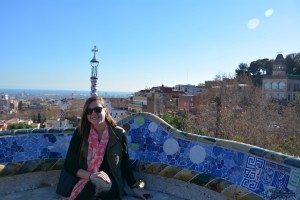 Kate Sienko is a rising senior currently studying abroad in Barcelona. In her junior fall, she taught a Perspectives course for first-year students, called The Medium is the Message: The Evolution of Advertising in America.
Kate is also on the Marketing and Publicity Team for TEDxTufts, in the Chi Omega Fraternity, a member of Special Friends, and a former student of the Program for Narrative and Documentary Practice through the Institute for Global Leadership at Tufts.  Check out the blog she's writing from Spain.
When asked why she wants to join the ExCollege Board, Kate explained that it is a "hidden gem."
The ExCollege offers unparalleled opportunities to explore, discover, experience, and above all, try…

It allows me to explore my creative curiosity and pursue my real-world interests that are not offered in the traditional classroom setting, such as advertising, journalism, photojournalism, marketing, public relations, and publication. I believe that the ExCollege complements my traditional studies and thus, every semester, I pair one ExCollege class with my four traditional classes…
– Kate Sienko, Class of 2017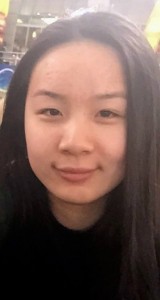 Hanzhi Zhang is a rising sophomore who, in her first two semesters, took two ExCollege courses – Communicating for the Government (Fall 2015) and The Crisis Game (Spring 2016). Hanzhi is originally from Beijing, China and was actually drawn to Tufts because of the Experimental College – even writing about it in her "Why Tufts?" application prompt.
She is a tutor through the Leonard Carmichael Society, a volunteer translator for Home of Hope (Xiwangzhijia), and she participates in phone banking for for Bernie Sanders. Hanzhi is also a fanatic for maps and cartography!
The ExCollege is an irreplaceable part of my Tufts experience and I want to be on the board to help make it even better for the Tufts community. As a high school student, especially an international one, I never thought such multidisciplinary and hands-on courses were possible at an undergraduate level…I don't think enough Tufts students are taking advantage of what the ExCollege has to offer. I feel strongly about it because I know how rare such opportunities are for an undergraduate student, not only in the US, but also around the world.
 – Hanzhi Zhang, Class of 2019