Guest Post by Morgan Freeman
Hi all! Office assistant Morgan Freeman here with nearly another semester of office assisting under my belt. With my sophomore year well underway I must admit that I feel pretty confident when I tell you, the sopho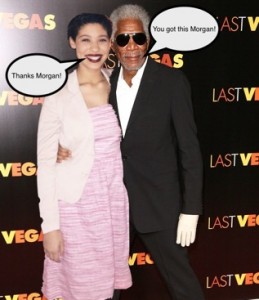 more slump is real. Don't get me wrong, it feels good to have finished my first year of my undergraduate career. Jokes about my name (thanks, Mom) have lessened substantially, I have found an incredible community of friends to support me, and –  for the most part – established a regular routine on this campus. So why the all slumpage?
Let me start off by saying COLLEGE IS HARD. I say this for two reasons. The first being that, it is. To state the obvious: deadlines, multitasking, friends, social media, (lack of) sleep, bridging learning gaps… I really could go on and on. We know this. My second reason for saying this though, is that I really do not believe that this is said enough. Using tools like Facebook at Tufts, sometimes it's easy to feel like I am the only one who hasn't met President Obama or recently vacationed in the Galapagos. This is not to discredit or shame any experiences that are not my own. However, I want to acknowledge that it's not so easy to find balance between academics and… everything else. Here are some things I find myself needing reminders for, so maybe they will help you as well:
Social media is a great platform for sharing, organizing, and finding community. That being said, don't forget that it can be deceiving.
It's okay to say no if you can't afford to do something.
It's healthy to leave campus once in a while and it doesn't have to cost money either. Go for a walk to Porter. Remember that the MFA is free with your Tufts ID!
Please establish a regular sleep schedule. Believe me, I know that all-nighters must happen sometimes, but it is so important for your brain to get enough sleep. Sleeping enables your brain to remember things, so remember that next time you are cramming for an exam.
Ask for extensions!!! If you are struggling to get your work in on time, please talk to your professors. Having open and honest communication with your professors will relieve a lot of anxiety now and in the future as well.
Build relationships with your professors. They're cool! They want to talk to you! They are, in fact, real humans! They like food and coffee, too!
(Warning: shameless plug) Take classes through the ExCollege! I am currently taking Social Psychological Dimensions of White Supremacy with Tufts Psychology graduate student Simon Howard. As an American Studies major, this has been an incredible opportunity for me to examine race through a social psychology lens that I don't think I would have gotten otherwise (due to prerequisite restrictions). We work very hard here to make sure the student is getting what they want through ExCollege courses and I can genuinely say that I see this reflecting outside the office and inside the classroom.
It's okay to get off track. You'll get back on again and it's okay if it takes time (a week, a semester, 2 years) to get there.