Don't chisel that on my grave stone just yet, though the events of the past week are pushing me over the edge:
Monday: It began when I awoke blurry-eyed Monday morning looking for the results of the previous night's Oscar awards, since I had not been able to stay awake till the end.  I turned to The Boston Globe, and reading both the TV critic and the movie critic sent my feminist radar flashing.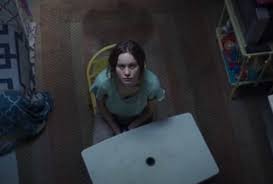 First, I was pleased to see that Brie Larson won Best Actress for Room, but I could hardly get past the writer's characterization of her role as "an extremely beleaguered young mother." WHAT?  Now, in the interests of full disclosure, the writer of that Oscar recap is an esteemed visiting lecturer at the ExCollege, and I went to see Room largely on his positive review of the movie. And, to give him the benefit of the doubt, perhaps "extremely beleaguered young mother" was a short-hand way of not requiring a spoiler alert for people who haven't yet seen this disturbing film.
Spoiler alert: Room is about a woman who is a victim of kidnapping and repeated rape, who somehow raises a child amid physical and psychological torment. Yup, rape and kidnapping can sure make young moms feel extremely beleaguered!  Hmm, would a woman critic would have characterized Brie Larson's role – or the movie as a whole – differently, I wondered?  Here's one clue: the New York Times critic used the words "hell," "inhumane prison," "horrors," and "terrors suffered by real victims" in her review.
Next, I turned to the TV critic's piece on the Oscar spectacle, and ruminated on this phrase:
"Seriously, imagine trying to make small talk with Rooney 'Good Times' Mara, who appears to have a case of RBF…."  RBF?  Google it.  Now, you may not have liked her gown, or her hairdo, or her make-up, but do you really have to write in a respectable newspaper that she looks like a bitch?
Flashback to Friday: This got me thinking about a lecture last week by Tufts Dean and Professor of Philosophy, Nancy Bauer.  Her talk on "How to Do Things With Pornography" combined philosophical theories with some 21st century realities of hook-up culture and objectification of women.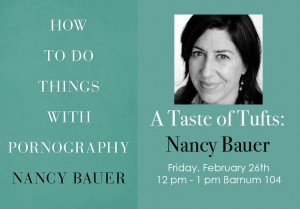 The comment from Nancy Bauer that stuck with me (when confronted with Rooney Mara's "RBF") was about how every day women have to navigate the gender roles and culture we're immersed in, and we end up feeling like "bad" feminists when we groom our bodies to fit male expectations.  Gosh, Rooney should have tried harder.
Back to Monday: But of course the Oscars weren't about women this year, they were about white people.  So no surprise that there was little mention (none in the Globe) of the Oscar awarded to A Girl in the River, a documentary about honor killing, directed by a woman of color, Sharmeen Obaid-Chinoy.  The film already led to a change in law in Pakistan. "That is the power of film," she said, about her second Oscar-winning film.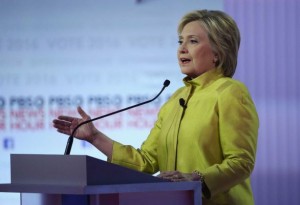 Tuesday, that is, Super Tuesday:  Good God, with all the real problems in the world, if I have to listen to one more comment about Hillary Clinton's face, hair, make-up, pantsuit, or color choice I'm going to explode.  Not another regurgitation of her "problem" with younger voters!  My go-to news source said it best:
"Female Presidential Candidate Who Was United States Senator, Secretary Of State Told To Be More Inspiring"
Yes, The Onion.  You can't say I'm humorless.
Wednesday: Hillary cleans up on Super Tuesday, but the talking head (male) tells me the upshot is we voted for "a third term of Barack Obama."  Apparently, the first woman President would bring no experience or perspective or policy initiatives of her own.  Simultaneously on Wednesday, the U.S. Supreme Court (5 men; 3 women) hears arguments (by a man) to uphold the most restrictive abortion law since Roe v. Wade.  The Texas law has shut down clinics, requiring thousands of women to travel hundreds of miles to get an abortion.  Or not.  Talk about beleaguered.
Thursday: The Donald Trump show continues.  Tonight we'll be treated to another prime time opportunity to hear him demean Fox News anchor Megyn Kelly.  How is it that I'm now rooting for Fox News?  An extremely beleaguered feminist indeed.  And still three days left in the week.