Everyone knows the feeling at some point… Your sock and underwear supply is running dangerously low and you just can't put it off any longer. So, off I went last night to the nearest Laundromat – a fantastic spot on Somerville Avenue that has Wi-Fi and free drying!
Eventually, after some mumbling and grumbling, I had all my clothes in washers and I began to stare at the soapy colors going round and round. My grouchiness quickly disappeared when I suddenly remembered a children's book my mother read to us.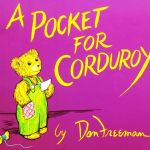 A Pocket for Corduroy recounts the misadventures of a curious teddy bear. After seeing how his owner, Lisa, wears pants with pockets, Corduroy is determined to find cloth at the Laundromat to make his pocket. He is left behind at closing time, gets into some mischief overnight, and is reunited with Lisa the next morning. And, of course, Corduroy gets a pocket to hold a name card, just in case he gets lost again!
After reminiscing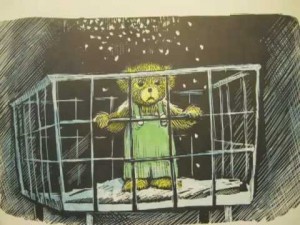 about my own teddy bear – which my mother obviously sewed a pocket on to – I wondered whether the author was inspired during her own trip to the Laundromat. It would make sense, I suppose, but who else found similar inspiration?
Don't ask me why, but my first instinct was to Google, "TED Talks laundry." Sure enough, a global health expert and data analyst, Hans Rosling, spoke in 2010 about the washing machine being the greatest invention of the industrial revolution.
Rosling's quirky lecture was derived from his own experience, as well as a tremendous amount of research and data. He explained global energy consumption, the factions of the population who have access to washer machines, and how economic growth and electricity can "turn a boring wash-day into an intellectual day of reading." He specifically mentions how women were freed from the laborious task of hand washing clothes to pursue new goals – Rosling's mother could now read to her children, educate them, and teach herself English.
Moral of the story: find somewhere to inspire your "Corduroy…"
Or, just appreciate your washing machine!