X. Great band. The unknown. That something special. Where you are or where you want to be (as in marking the spot). Malcolm.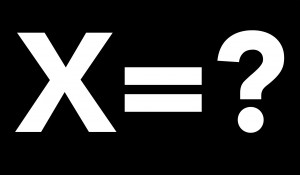 X. The distillation of Tufts University's Experimental College. Fifty years old and still being born. Thousands of students, faculty, administrators, and alums. Courses that you won't find anywhere else. Programs that pique the intellectual curiosity of the campus. A place where ideas are nurtured and sent off into the world.
X. Here. And how you'll get to know us, what we care about, and how we think.