Meet the 2014-15 Admissions Interns
I always like applicants to know who it is who may answer the phone when they call or their emails when they write.  This year we have a small group of four dedicated student interns working in the Admissions Office.  They'll introduce themselves in today's post, but this won't be the only time you'll be hearing from them on the blog.  I've asked them to write about their student activities, too.  But first the intros.
Rebekah: Hi everyone!  I am a second-year MALD student focusing on gender and human security.  I am originally from San Luis Obispo, California and attended Occidental College in Los Angeles for my undergraduate studies.  Prior to Fletcher I lived in Washington, DC and worked as an administrative and research assistant for an international trade consulting company, where I focused primarily on trade and investment issues in Latin America.
I spent this past summer interning with the conflict resolution NGO Search for Common Ground (SFCG) in Luanda, Angola, where I had the opportunity to work on SFCG Angola's gender programming.  This year at Fletcher, I am excited to be serving as the co-president of Fletcher's Gender Initiative and as the second-year Student Representative on Fletcher's Committee on Diversity and Inclusiveness.  I also represent the Fletcher student body on the President's Sexual Misconduct Prevention Task Force.  When I'm not on campus, I enjoy cooking, running, and exploring the Boston area. I look forward to hearing from you in the Admissions Office this year!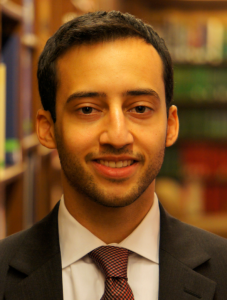 Justin: Hey!  I am Justin Peña, a second-year MALD student at Fletcher.  I'm from New York City, having grown up in the lower east side of Manhattan.  I graduated from Wesleyan University in 2012, where I majored in Government and International Politics.  My current interests revolve around U.S. Foreign Policy, with an emphasis on U.S.-China relations.  I've had a long interest in Chinese politics and society, which stemmed from my study of Mandarin in high school.  This had led me to study abroad in Hangzhou, China during my undergraduate years.  Prior to Fletcher, I interned for a Beijing-based NGO, the China Development Brief, which reported on civil society in China.  In Beijing, I also spent some time advising Chinese high school students seeking to matriculate in U.S. colleges.
While at Fletcher, I have decided to concentrate in Security Studies and Pacific Asia.  Outside of the classroom, I have tried to remain engaged in a number of ways.  During my first year, I worked as a research intern for the Center on Conflict, Development, and Peacebuilding, examining the Turkish-Armenian rapprochement process.  I had also worked with PRAXIS, Fletcher's journal of human security.  My work with the Office of Admissions began in the latter half of that academic year. Over this past summer, I interned at the State Department's Office of Chinese and Mongolian Affairs, which exposed me a bit to the world of diplomacy.  This year, along with continuing my work with the Admissions office, I am one of the co-leaders of Fletcher's China Studies Society.
So that's about it for now, but I look forward to sharing more of my experiences at Fletcher as the year rolls on.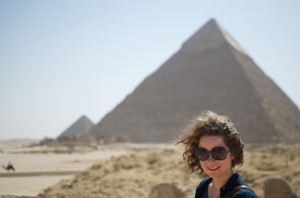 Emma: Hi!  I am a second-year MALD student from Cleveland, Ohio and Portland, Oregon.  Here at Fletcher, I focus on International Security Studies and International Negotiation and Conflict Resolution, with a particular interest in strategies for confronting non-state armed groups in the Middle East.  I spent last summer in Beirut, Lebanon assisting a peacebuilding and conflict resolution organization and eating all the fattoush I could.
Living close to Davis Square, just a few T stops from Cambridge and Boston, means that I get to explore my new city, eat a ton of delicious and diverse food, and indulge my love of U.S. history.  Outside of the classroom, I'm a senior staff editor for our foreign policy journal, The Fletcher Forum of World Affairs.  I look forward to hearing from you all soon and hopefully welcoming you to the Fletcher community!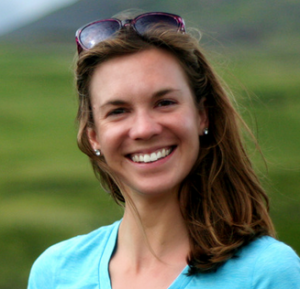 Allison: Hi everyone!  I am a first-year student in the Masters of International Business (MIB) program.  I started at Fletcher last January, so I am one of about 40 "Januarians" at Fletcher.  For my undergraduate degree, I studied political science at Tufts.  After graduating in 2009, I moved to Geneva, Switzerland to work at the World Economic Forum on its social entrepreneurship initiative.  I later joined the Peace Corps as a Water and Sanitation volunteer in Peru.  Upon concluding my time with the Peace Corps, I returned to the social entrepreneurship team at the World Economic Forum.  When I arrived at Fletcher, I planned to focus on the role of the private sector in international development, but my interests have shifted as new professors and courses have given me the opportunity to explore new areas of study.  My Fields of Study are International Finance and Banking and International Business and Economic Law.  When I'm not studying, I love hanging out with other Fletcher students, going running, and cooking.