Last week you met the 2017-18 Admissions Graduate Assistants, and today I want to introduce Marquita, our new Admissions Assistant.  Marquita joined the team in September during one of the busiest weeks of the early semester.  Having survived that nuttiness, she has rapidly become an expert on all matters Admissions.  You may speak to her if you call, hear from her if you email, and you'll almost surely be greeted by her if you visit.  I'll let Marquita take it from here.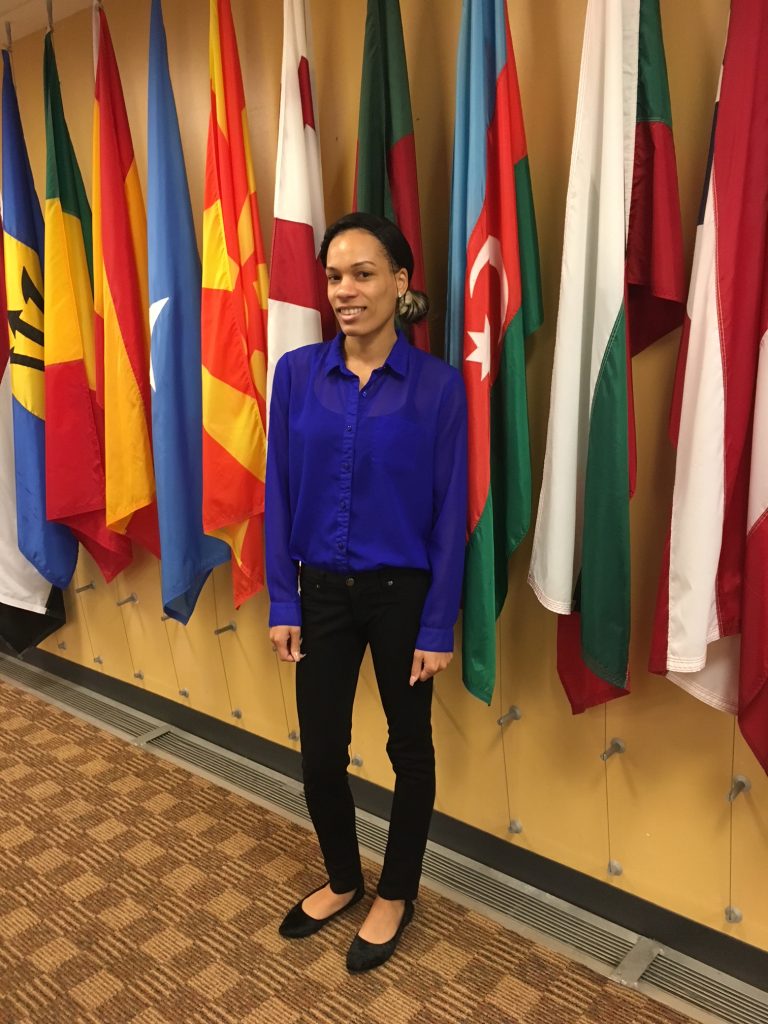 How did I get here?!
Before coming to The Fletcher School, I worked for about five years at Saint John Paul II Catholic Academy (SJP), a pre-K to grade 8 parochial school.  In my first year, I ran an after-school program for one of SJP's four campuses.  While planning daily activities, managing staff, completing billing, and wrangling children ages three to 13, I realized this was not quite what I wanted for my future, at least not with that age group.
Being that I had enough "free" time on my hands, while still working at SJP, I enrolled in an online graduate degree program at what is now William James College and I completed my Master's in Higher Education Student Personnel Administration in 2014.  At that point, I changed jobs at SJP and joined the business office to assist in the admissions and finance aspect of running a private school.  While there I wore many hats.  But what interested me most was the scholarship and financial aid portion of my work.  Before I knew it, three years had flown by and yet, somehow, I still was not using that degree that I had worked so hard for.  It was then that I knew I needed a change.  Through prior jobs, including SJP, and my master's degree, I knew what I did not want to do and I was ready to figure out what I did want.  I applied for the staff assistant position within the Admissions and Financial Aid Office at Fletcher.  I knew this position would allow me to work with a more mature group of students as well as continue my interest in the admissions and financial aid process within higher education.  Now I am here and I am loving it! 😊