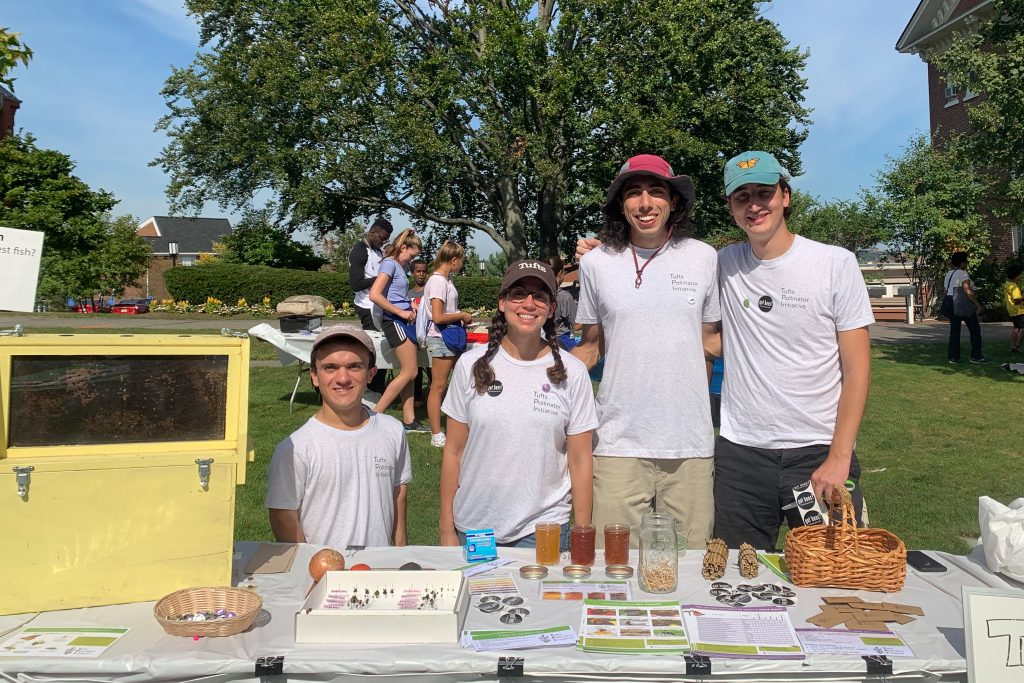 Tufts University Community Day
Come by our table to learn about native pollinators and what you can do to help!
---
Campus Pollinator Walk
Follow Nick Dorian as he teaches you about the pollinators and the pollinator-friendly plants you can find right here on campus!

Co-hosted by Tufts University EcoReps.
---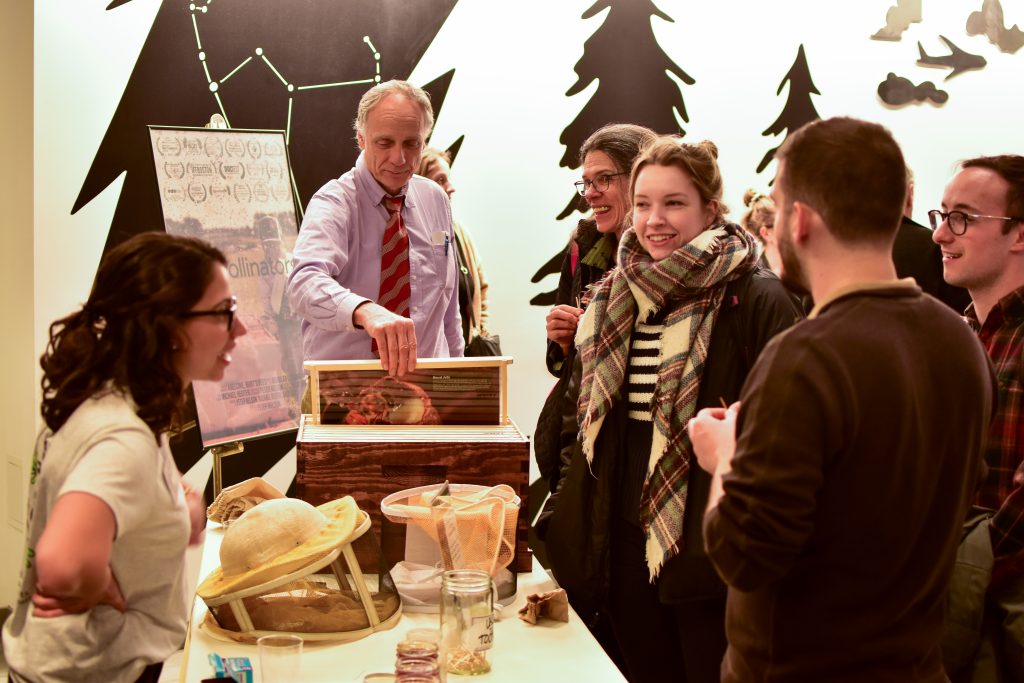 Pollinator Fair and Film Screening: The Pollinators
Pollinator Fair with pizza, honey, and door prizes followed by a screening of The Pollinators, a cinematic journey following migratory beekeepers and their honey bees as they pollinate the flowers that become the crops we eat.

---
Spring in the City: One Bee, Two Bee, Red Bee, Blue Bee!
Once upon a springtime, apples were flowers and bees helped turn them into the sweet fruits that you love to pick and eat. But which bees? There are over 200 species in New England and they're wonderfully diverse in size, color, and behavior. In this talk, Nick Dorian, a second-year PhD student at Tufts, will teach you all about our native bees, with a focus on the spring-emerging bees you'll be able to find in Cambridge. You'll learn about basic bee biology, why our native bees are such efficient pollinators, and how you can provide flowers and shelter to make a difference in the life of a bee.

Offered by: Friends of Fresh Pond Reservation and the Cambridge Water Department
---
Interested in having TPI speak to your group, lead a workshop, etc.? Reach out to us at tuftspollinators@gmail.com or on Facebook.