Casey Hogle – Editor-in-Chief
Casey is a second-year masters student focusing on human security, human rights, and conflict resolution. She spent the past summer in Libya supporting a local NGO that provides technical assistance to civil society leaders. She also researched violence against women in transitional Libya and Egypt for her thesis. Prior to Fletcher, Casey worked at Freedom House, a human rights organization, and studied Arabic in Syria and Jordan. Casey received her BA from Carleton College and is a native Nevadan.
Kamil Pawłowski – Editor-in-Chief 
Kamil is a first-year masters student at Fletcher focusing on forced migration, human security and humanitarianism. Prior to coming to Fletcher he worked for an international refugee resettlement organization in Seattle, WA, and for an organization that helped immigrants in their path toward American citizenship. Kamil is interested in human security in the context of forced migration, particularly among persecuted ethnic groups in Myanmar/Burma. He is also interested in the after-affects of displacement after the break-up of Yugoslavia. Kamil has citizenship in the United States and Poland, and calls both Poznań and Seattle home. He holds a dual-degree from the University of Washington with a BA in International Studies – Forced Migration, and a BA in Slavic Languages and Literature.

Panagiota Kaltsa – Marketing/Outreach

Panagiota is a second-year masters student at Fletcher focusing on International Communications and Strategic Management. While she holds a degree in International Relations, prior to Fletcher she worked for three years in banking where she held positions in retail, corporate and marketing sectors, at the UK, Malta and Greece respectively. Panagiota also worked for the Ministry of Foreign Affairs and an NGO about EU policies in her home country Greece; a think tank on free market economies in Washington DC and an NGO supporting education for underprivileged children in Peru. Last summer she was in Switzerland researching citizen participation in political decision-making through the means of the Internet. As of last year, Panagiota is managing the PRAXIS online presence and marketing outreach. In her spare time, she enjoys photography, learning new languages and traveling.
Madeeha Ansari – Senior Editor
Madeeha is a first-year masters student, interested in human security and international development. Before entering Fletcher, she worked in an editorial capacity at Jinnah Institute, a public policy think tank in Pakistan. She has also had experience in communication-based roles for a system of non-formal schools in urban slums, as well as a development consultancy. Madeeha has been interested in creating a niche for development journalism, and has been writing for a range of Pakistan-based publications as well as international blogs. She received her BSc (Hons) Economics from the London School of Economics and Political Science.

Bret McEvoy – Senior Editor
Bret is a second-year masters student focusing on civilian protection in armed conflict and transitional justice mechanisms applicable in post-conflict/-atrocity recovery and rebuilding, with a particular emphasis on gender, reparations and criminal investigation.  Prior to Fletcher, he spent five years working with a health-based humanitarian aid organization: overseeing its programs in the Middle East, leading the response to assist those impacted by the devastating earthquake in Haiti, and ultimately running its India country office and developing its signature program to deliver free health services within the slums of Mumbai.  He spent this past summer working first with a local NGO providing medical rehabilitation to victims of the war in northern Uganda, and then in The Hague taking a course on the documentation of war crimes and human rights abuses.  Bret holds his BA in Comparative Politics from Bowdoin College.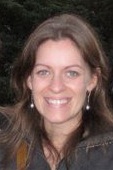 Laura Padgett – Senior Web Editor
Laura is currently working in Kinshasa as a consultant with the DR Congo Office of the International Center for Transitional Justice. She will return to Fletcher in September 2013 to complete her second-year MALD studies. At Fletcher Laura is a Board of Overseers Scholar and is particularly interested in the question of how local contexts challenge the implementation strategies and sustainability of human rights protections and judicial/security sector reforms in peacekeeping and post-atrocity transitional contexts. Prior to Fletcher Laura was a litigation paralegal for four years with New York-based law firm Cleary, Gottlieb, Steen & Hamilton LLP, and also worked some in migration policy-related advocacy in northern Thailand. Laura did her undergraduate studies in Cultural Anthropology & Political Science at Duke University.
Keren Yohannes – Senior Editor/Marketing
Keren is a first-year masters student studying human security and humanitarianism. Her specific interests are forced migration, crisis management and disability rights movements in Sub-Saharan Africa. Prior to Fletcher, she completed a yearlong study of social services for displaced persons with disabilities in Sierra Leone, Uganda, Jordan, Sri Lanka and Nepal. Keren has also worked in the domestic resettlement of refugees to Kentucky, on human rights training at the Minnesota Center for Victims of Torture, and with the Bureau for Population, Refugees and Migration at the US Department of State. She graduated from Macalester College with a BA in International and African Studies.

Anna Barrett – Senior Editor
Anna is a second-year masters student focusing on human security and non-profit management.  Prior to Fletcher, she worked in sport for development, focusing on HIV/AIDS education in South Africa and sports-based youth development in Nicaragua.  While at Fletcher, she continues to serve as the assistant coach of the Tufts women's soccer team and as a research assistant on a project exploring the use of sport in helping to heal psychological trauma.  This summer, she interned with an NGO that uses basketball to bring together youth in divided communities.  Anna received her in BA in Geography from Dartmouth College.
Katherine Conway – Editor
Katherine is a second-year masters student at Fletcher and is focusing on transitional justice.  She has completed research on mechanisms of traditional justice in Northern Uganda and recently completed an internship focused on reconciliation processes in Rwanda with Search for Common Ground.  Prior to studying at the Fletcher School, Katherine lived and worked in the field of international development in México, Honduras, and Perú.  Katherine is from Boulder, Colorado and completed her undergraduate studies in International Relations at Tufts University.
Julia Leis – Web Editor
Julia is a first-year masters student, studying human security, sustainable development and social entrepreneurship. Prior to Fletcher, she worked with a community-based organization in northern Thailand, training youth from Burma in sustainable agriculture, renewable energy and community organizing. Julia also worked in Chicago for several years on social justice issues, including food system access, labor rights and immigration reform.  Julia is a graduate of Georgetown University's School of Foreign Service, with a major in Regional and Comparative Studies of Africa and South Asia.
 
Claudia Schwartz – Editor
Claudia is excited to be joining the PRAXIS staff. She is a first-year masters student concentrating in international conflict and international business and economic law. As an undergraduate international relations major with a focus on global security, she became particularly interested in conflict/security issues in Africa with a focus on the Horn. She conducted research on these issues for her honors thesis, and subsequently gained more first-hand experience while working on two large conflict resolution projects in Kenya and Ethiopia on the borders of Somalia, Uganda and South Sudan. She holds a BA from Brown University.
Amy Tan – Editor
Amy is a first-year masters student focusing on human rights, with a specific interest in the nexus of human rights and national security issues. Prior to Fletcher, she worked as a paralegal at the litigation firm Rose, Chinitz & Rose, where she was involved in cases ranging from employment discrimination claims to contract disputes. She has also been active with Amnesty International in various capacities, including as a Counter Terror with Justice (now Security with Human Rights) Campaign intern and a member of the Northeast Regional Special Focus Case Task Force on Aung San Suu Kyi. She received her BA in international Relations from Brown University and is originally from the Netherlands, though also calls Texas home.