How to change the menu
If your theme allows you to change your site's navigation menu, then the option will appear under the appearance section (Shown in red below).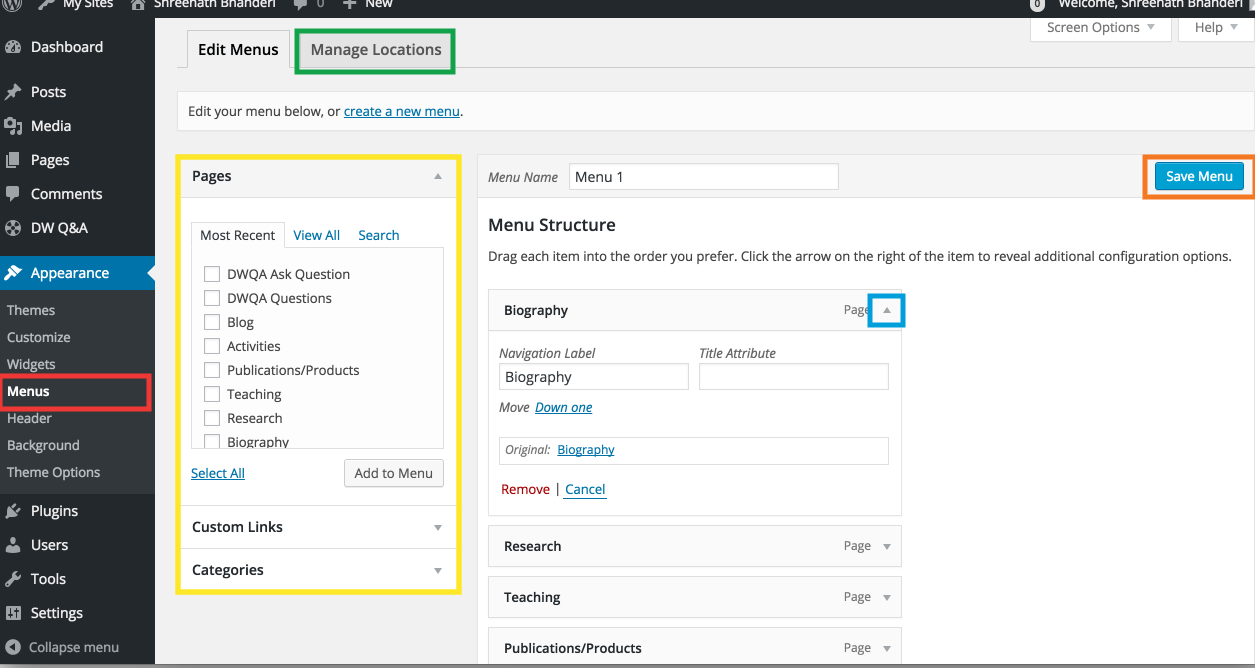 To add a new page to the navigation menu, check the pages check box in the yellow box on the left. You can also add a custom html link to an off-site page or link to a general category of posts. Make sure to click the "add to menu" button so that the menu is updated properly.
To change the order of your menu, you can click and drag the sections on the right that have the titles of current menu options.
To change the name of a current menu option, click the small arrow button (Highlighted in blue). This also allows you to delete links from your menu. Make sure to press the "save menu" button (Highlighted in orange) so that your site gets updated with the changes you want.
Finally, to do more advanced menus including submenus or additional menus, assign them new locations by going to the "Manage Locations" tab (highlighted in green).