How to change/customize theme
Changing and customizing your theme can be done in the theme menu under the appearance section on your Admin Sidebar. In order to customize the active theme, you just need to click the "activate" button on the top left theme. To customize a theme that is currently not active on your site, just hover over the desired theme and click "Live Preview".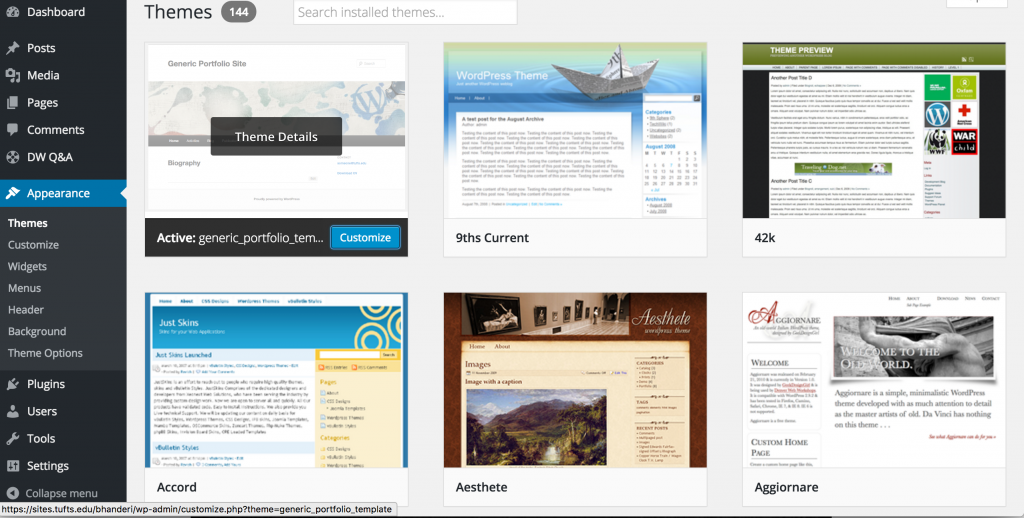 The options available for you to customize will appear on the left as a sidebar. On the right, your site will be displayed and will be actively updated by changes you make on the left.