My Sites
Log in to create or edit your sites.
Attention:
On Tuesday, Oct 15th sites.tufts.edu will be brought in line with most other Tufts web applications and provide users with single sign-on capabilities. Your regular Tufts username and password will still apply. If you have any questions or concerns please email edtech@tufts.edu
Plugins: TweetMeme Retweet Button
What it is: Easily allows your blog post or page to be retweeted. It provides a live count of how many times your post/page has been retweeted throughout Twitter.
Features
Support for the Twitter Tweet button
Live count of tweets from Twitter
Allows you to change the source which you retweet, E.g. " via @"
Easily installation and customisation
Quicker loading times for the buttons
Hashtag support (which are automatically taken from your post tags)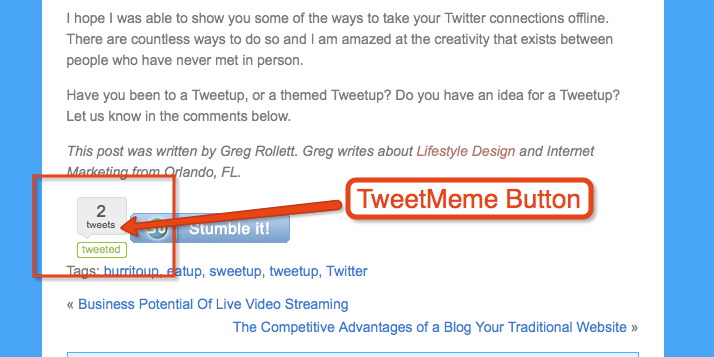 More info: https://wordpress.org/plugins/tweetmeme/