Understanding the Admin Menu
Once you've logged in, the WordPress Dashboard appears. This is your main administration homepage. At the very top of your Dashboard (and across every page) you will see the name of your site in the header area.  This is also hyperlinked to your site's homepage. You will also see the name of the person who is currently logged in (e.g. Joe Blogg). Move your cursor over your name to reveal the Log Out link as well as a link to edit your Profile. The screen will include stats and recent activity on your website.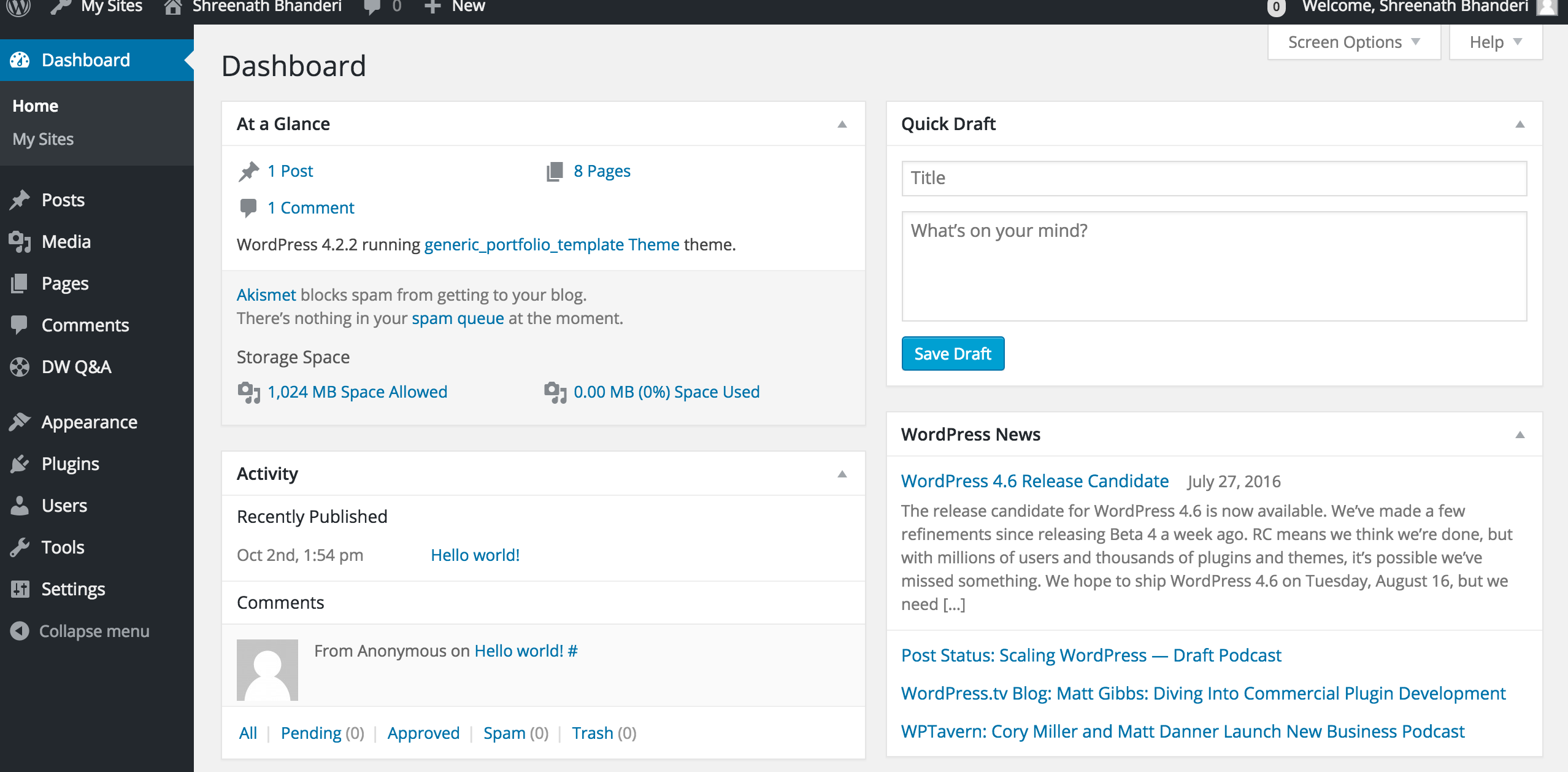 Down the left-hand side of the Dashboard and on every page you will see your main admin navigation menu. This is where you'll find all the options to update and configure your site.
The main menu options and their usage are:
Dashboard – Displays your main Dashboard 'homepage' where brief stats on the number of Posts, Pages, Categories and Tags are located, as well as the total number of comments and approved comments.
Posts – Allows you to create new posts. You can also update your Categories and Post Tags.
Media – Allows you to store, edit, and update images, documents or files in your media library
Pages – Allows you to maintain and create pages
Comments – Where you manage all your Comments, including replying to comments
Appearance – Allows you to control appearance by changing or editing the theme, the widgets or the menus.
Plugins – You can activate or deactivate plugins which allows you to add extra features to your site.
Users – This screen lists all the existing users for your site allows you to manage their Roles.
Tools – Allows you to use several convenient tools including importing and exporting data Settings – This is where your site is configured. Among other things, it allows you to configure your site name and URL, where your Posts appear, whether people can leave Post Comments or not and numerous other settings.