Our Team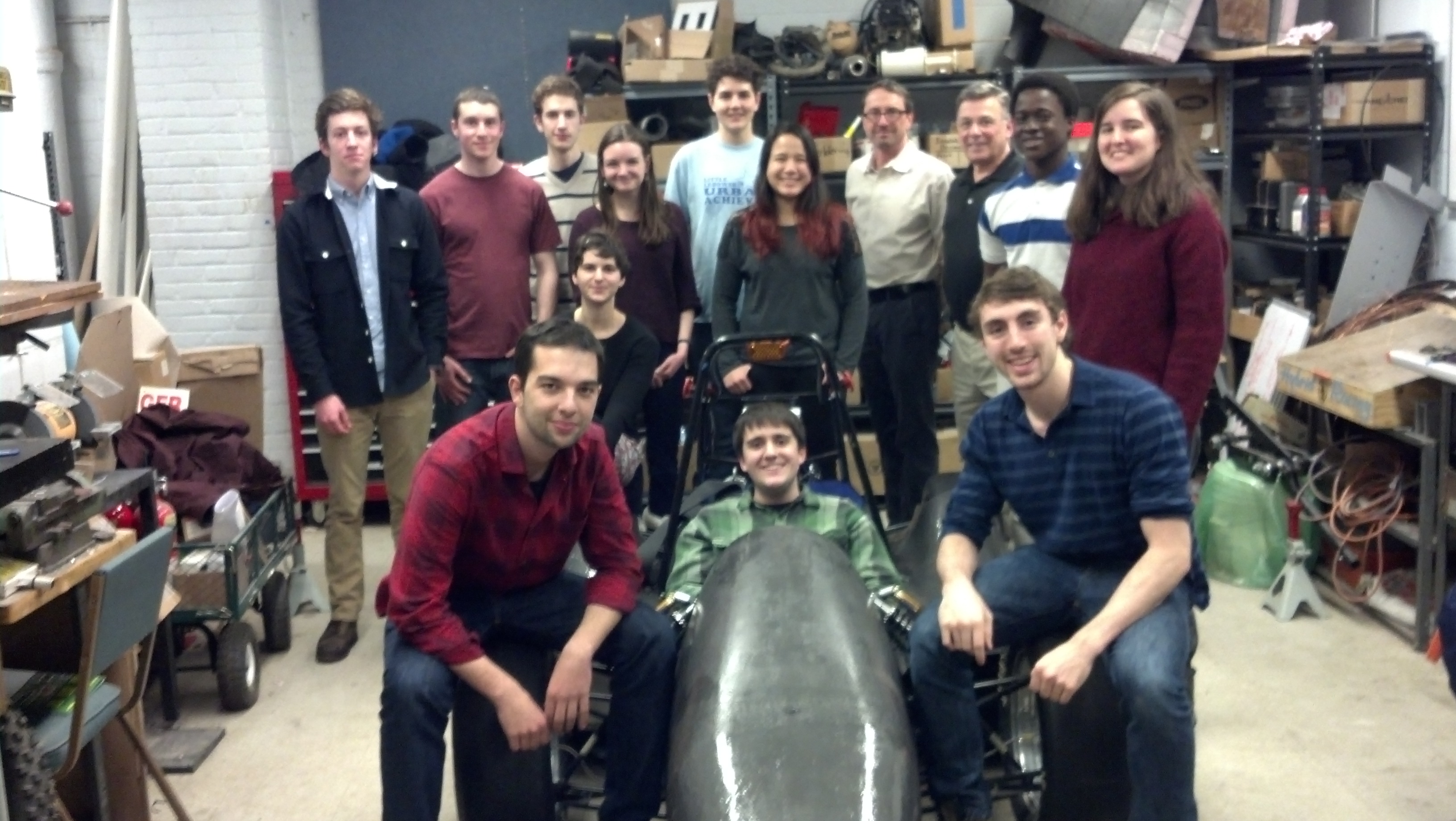 The Tufts Racing Team began in 2008 under the leadership of Matt Liberatore (E'09) and with support from School of Engineering Dean's Office and the Peter and Denise Wittich Family Fund for Alternative Energy Research.
In 2009, the Tufts Racing team, comprised of more than a dozen students from Tufts School of Engineering, competed for the first time as a "hybrid-in-progress" (all electric) car in the Formula Hybrid International Student Competition at the New Hampshire Motor Speedway. The Tufts team placed second out of four entries in the hybrid-in-progress category.
In 2010, Tufts Hybrid Racing competed again, this time in the gas-electric category, under captain Tom Williamson (E'10). The team placed 12 out of 19 entries in the hybrid category.
Current Project Leader:
Phil Azeredo (E'14), Project Leader
Faculty Advisor:
Bill Messner, Mechanical Engineering Department Chair and Professor
Project Manager:
Vinnie Miraglia, Mechanical Engineering Coordinator