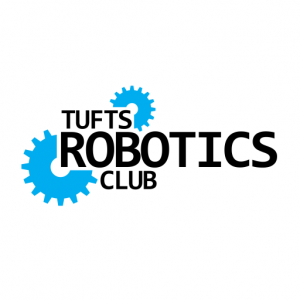 Since its inception in 2010, Tufts Robotics Club has aimed to bring together students who are interested in robotics and eager to learn and apply new engineering skills through hands-on tutorials and projects. Our club participates in several competitions throughout the year, including the Trinity Fire Fighting Robot Contest and the Intel-Cornell Cup, as well as other noncompetitive projects.
As part of our mission, the club offers tutorials for incoming members – no prior programming or robotics experience is required!
Meetings take place Fridays at 4:30pm in the Nolop FAST Facility.
Executive Board
Co-Presidents:
Jeremy Kanovsky – jeremy.kanovsky@tufts.edu
Libby Albanese – libby.albanese@tufts.edu
Treasurers:
Eric Wu
Esther Adegoke
Social Chair:
Catherine Ding
ESC Representative:
Andrew Wang
Outreach & Publicity Chair:
Keenan Rhea
Secretary:
Freja Perin
Board Members:
Faizan Muhammad
Martin Majkut
Jeffrey Blitt
Sam Gertler
Faculty Advisor
Professor Chris Rogers
Tufts ME Department