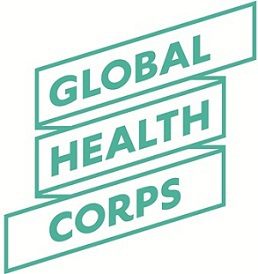 Global Health Corps is accepting applications for the 2013-2014 fellowship until February 3rd! GHC believes that a global movement of individuals and organizations fighting for improved health outcomes and access to healthcare for the poor is necessary in order to change the unacceptable status quo of extreme inequity.
GHC provides opportunities for young professionals from diverse backgrounds to work on the frontlines of the fight for global health equity. Our fellows have a measurable impact on the health of the communities in which they work, and draw upon that experience and the GHC alumni network to deepen their impact throughout their careers.
Increasing the impact of great organizations today: Fellows work with high-impact organizations in year-long paid positions. During their fellowship year, fellows make a significant and measurable contribution to the placement organization and the target population.
Training and supporting the leaders of tomorrow: Global Health Corps will create a pipeline of young leaders for the global health equity movement. Fellows participate in a wide range of activities aimed at increasing their effectiveness as practitioners and their development as leaders, both during and after their fellowship year.
Building a global community of changemakers: Fellows build a set of shared values, commitment and skills that they carry well beyond the fellowship year. The GHC community serves as a source of opportunity and strength throughout fellows' lives and careers.
This year, applicants can apply for up to 3 positions that match their interests and skills, from project management to monitoring and evaluation, engineering, communications and more. We are looking for people from a broad range of sectors and disciplines. No prior health experience is necessary! The only requirements are that applicants be 30 years old or younger, hold a university degree, and be proficient in English. If you have any other questions, feel free to contact Jennifer Gottesfeld, U.S. Program Manager at jennifer@ghcorps.org. To apply and find out more, click here.