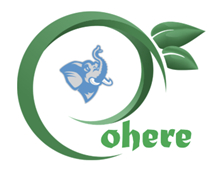 Community Health Workers Engaging in Integrated Care (COHERE) is a program to train Tufts' neighboring BIPOC community members to become community health workers (CHWs) to support community capacity building and health systems strengthening.
CHWs have a deep understanding of the communities they serve and are able to bridge members of their communities to health care and social services. CHWs play a significant role in improving the quality of and access to health care, providing cultural understanding, and enhancing communication between communities and healthcare services.
The COHERE program, in collaboration with the Massachusetts Department of Public Health, will be piloted in Spring 2021. The program is housed within the Center for Health Systems and Policy (CHSP) at Tufts University School of Medicine as part of its commitment to support improvements in patient and community-centered health care, transform care delivery, and address health inequities. CHSP recently published a report on the importance of CHWs within patient-centered, transdisciplinary primary care models.
The COHERE program is working with diverse community partners and advisors from Black, Latinx and Asian American communities.
Program Director: Kimberly Dong Breen, DrPH, MS, RD, LDN
Associate Director: Fernando Ona, PhD, MPH, MSW, MDiv, LCSW
Program Coordinator: Tara Ahmadi, MPH
CHW Trainer/Educator: Josep Vicente
For any questions about the program, please contact us at cohere@tufts.edu.
Learn about some of the recent COHERE Trainees.