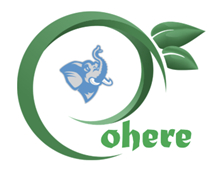 Tufts Community Health Workers Engaging in Integrated Care (COHERE) is a program to train Tufts' neighboring community members that have been economically and socially marginalized to become community health workers (CHWs). Our efforts aim to support community capacity building and health systems strengthening. The overall mission for Tufts COHERE is to increase the diversity of community members that become CHWs to promote health equity and improve health care access in underserved communities. Our commitment is to improve the linguistic capacity and representation of marginalized identities within the health care workforce serving our neighborhoods.
CHWs have a deep understanding of the communities they serve and bridge members of their communities to health care and social services. CHWs play a significant role in improving the quality of and access to health care, providing cultural understanding, and enhancing communication between communities and health care services. CHSP recently published a report on the importance of CHWs within patient-centered, transdisciplinary primary care models.
The Tufts COHERE program is approved by the Commonwealth of Massachusetts Board of Certification of Community Health Workers as a certified training program as of August 2022 and received funding from HRSA to provide this training.
The program is housed within the Center for Health Systems and Policy (CHSP) at Tufts University School of Medicine as part of its commitment to support improvements in patient and community-centered health care, transform care delivery, and address health inequities.
Join us on October 20th for the first annual COHERE Symposium!
Register for the event here: COHERE23Symposium.eventbrite.com
Learn more about our symposium speakers here: Tufts COHERE Symposium Speakers
Meet COHERE's Community Partners.
Meet the COHERE Team.
Meet some of the previous COHERE Trainees.

For any questions about the program, please contact us at cohere@tufts.edu.
Apply to the COHERE Program
Application process for our Spring 2024 programs are now CLOSED!
Learn more about the different tracks within the COHERE training program.
Funding provided by the Tufts Public Health Program and HRSA Grant #T29HP46737.