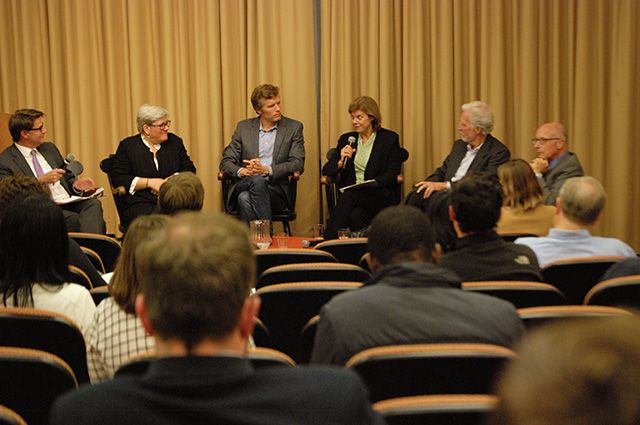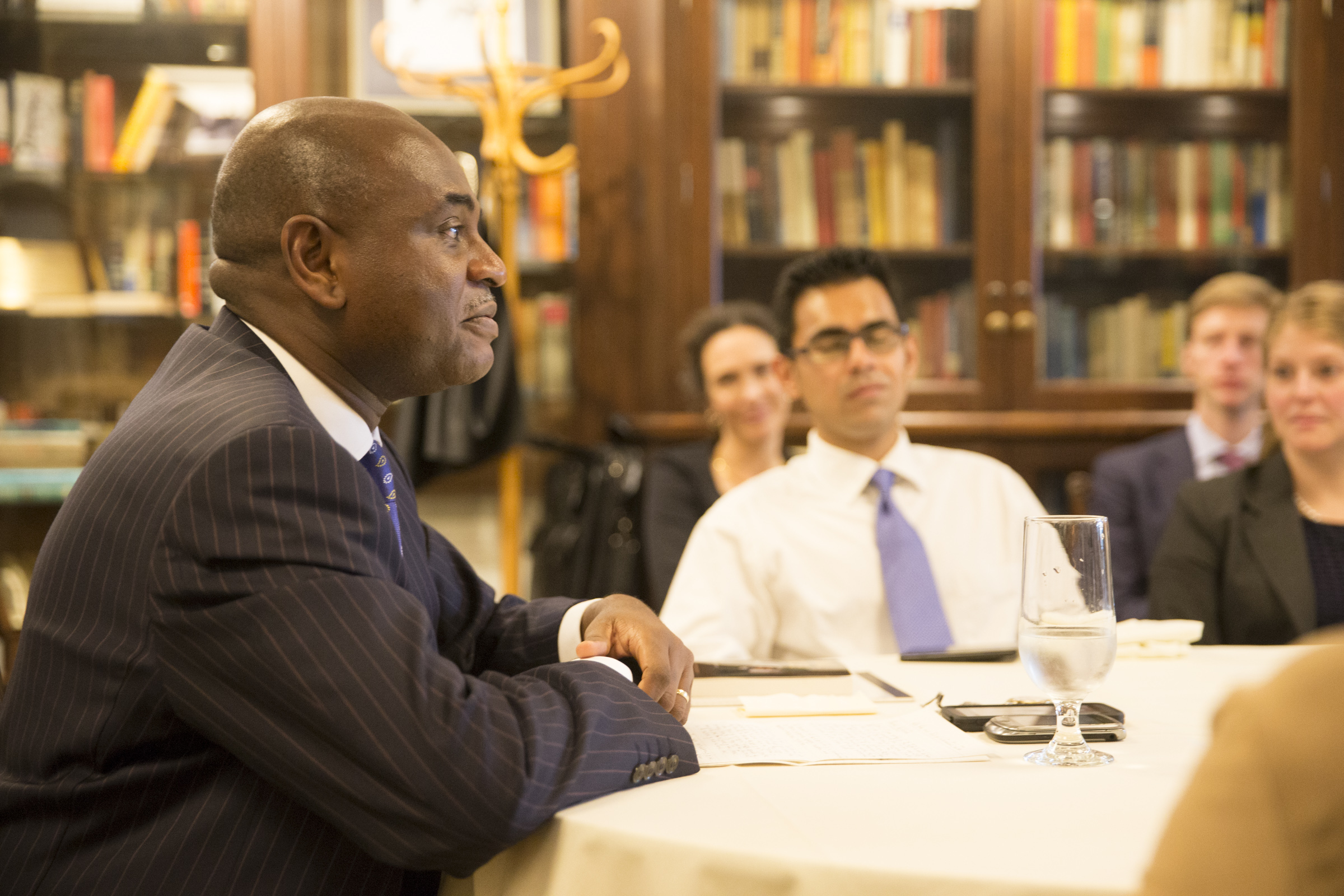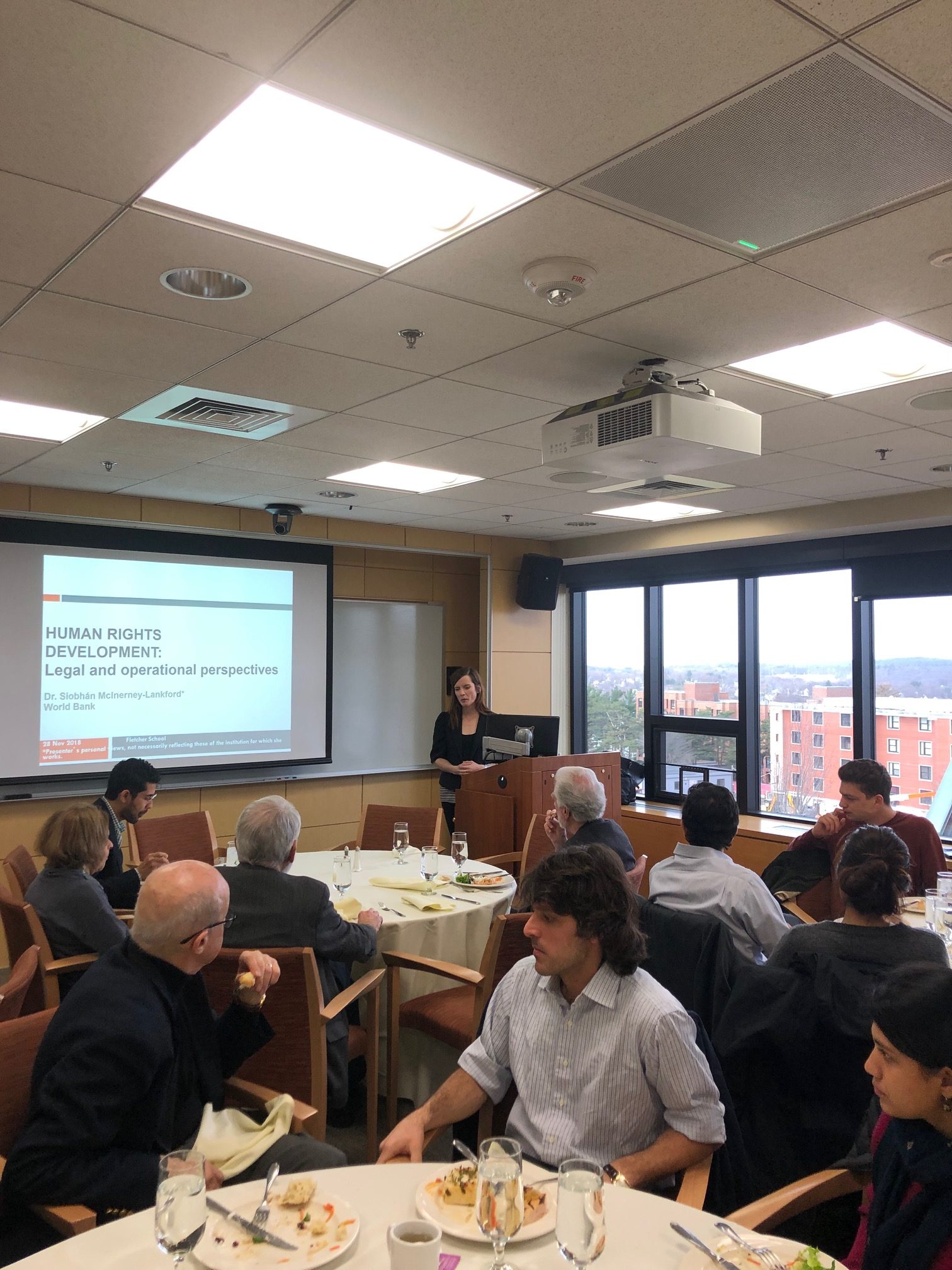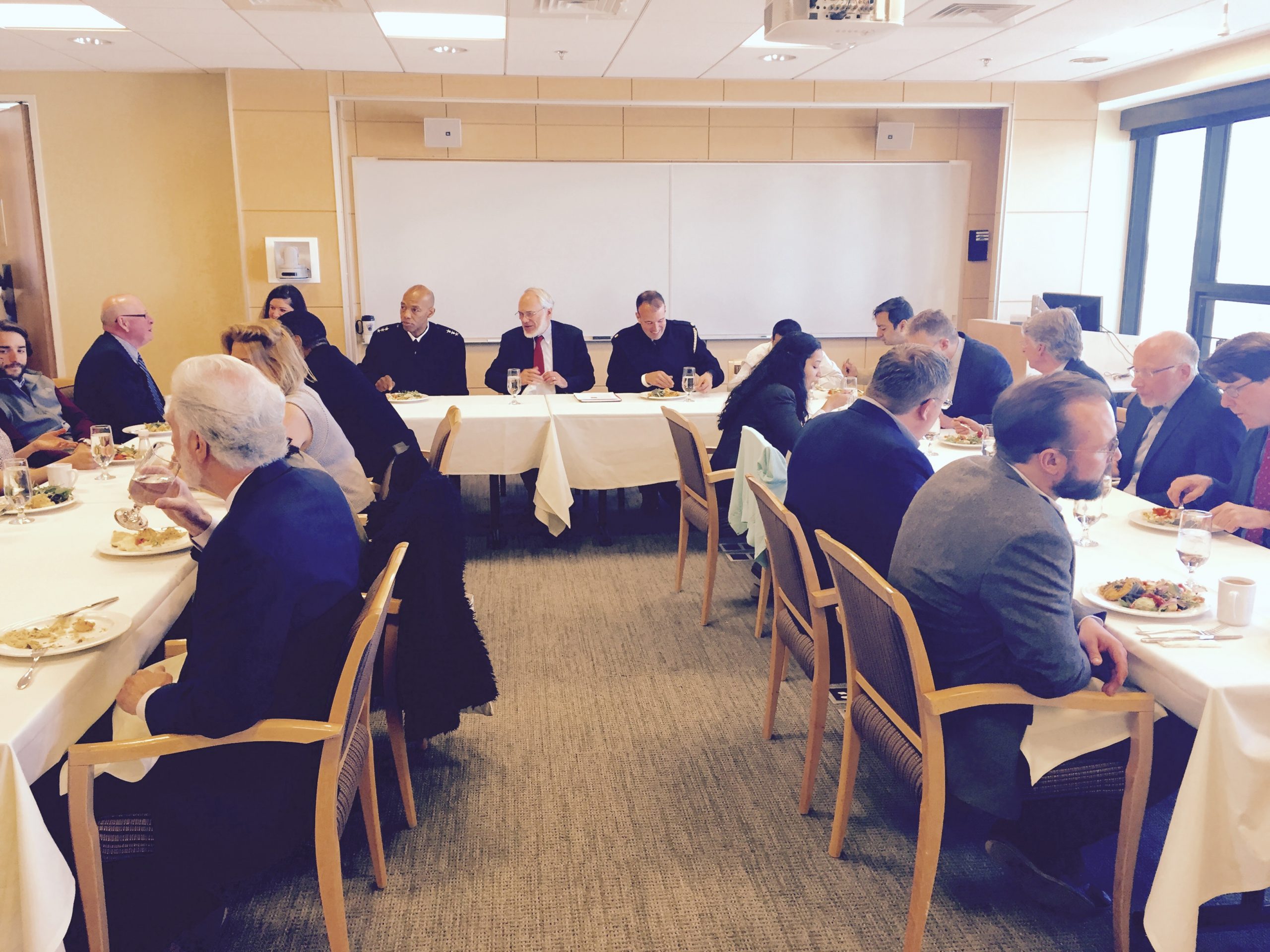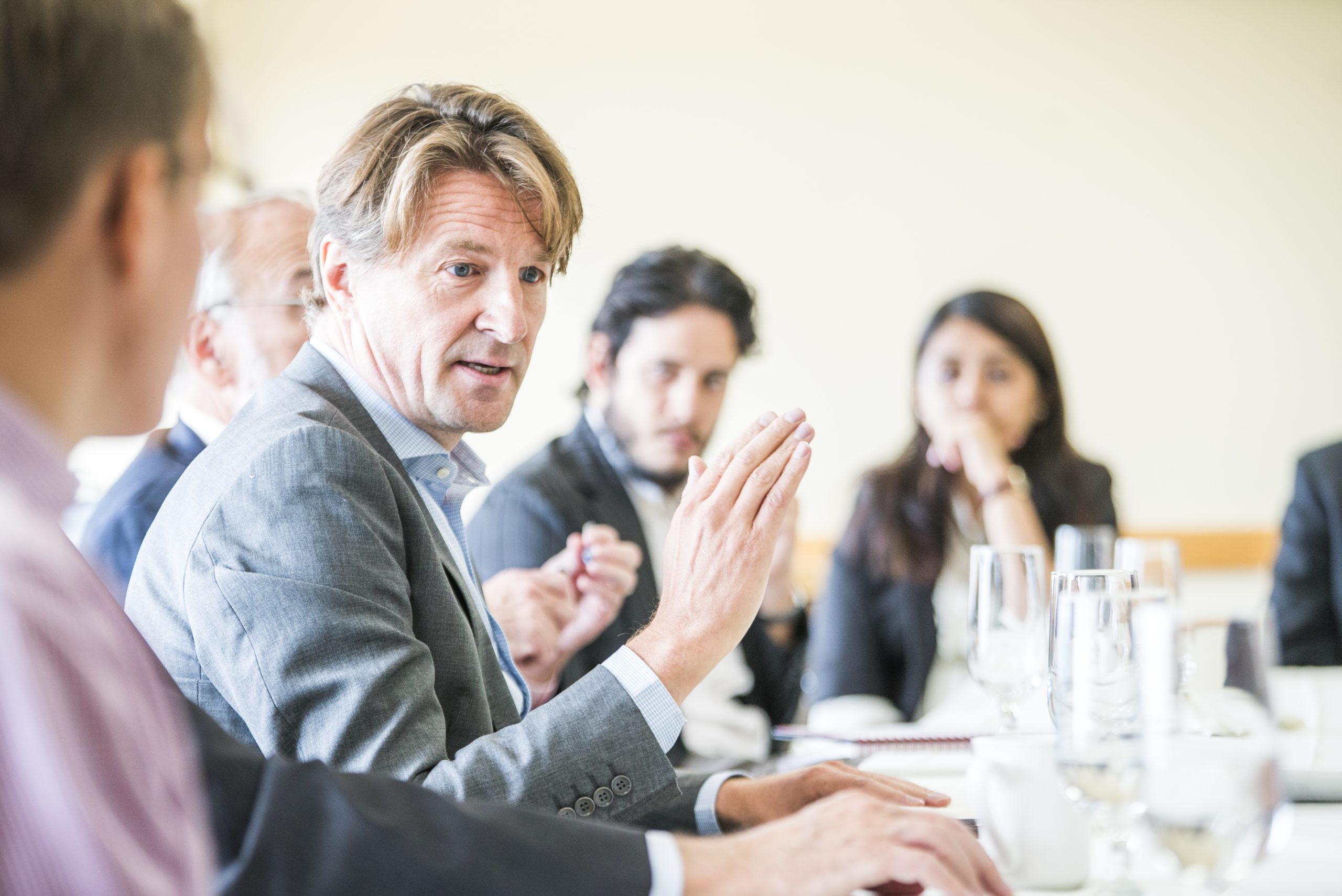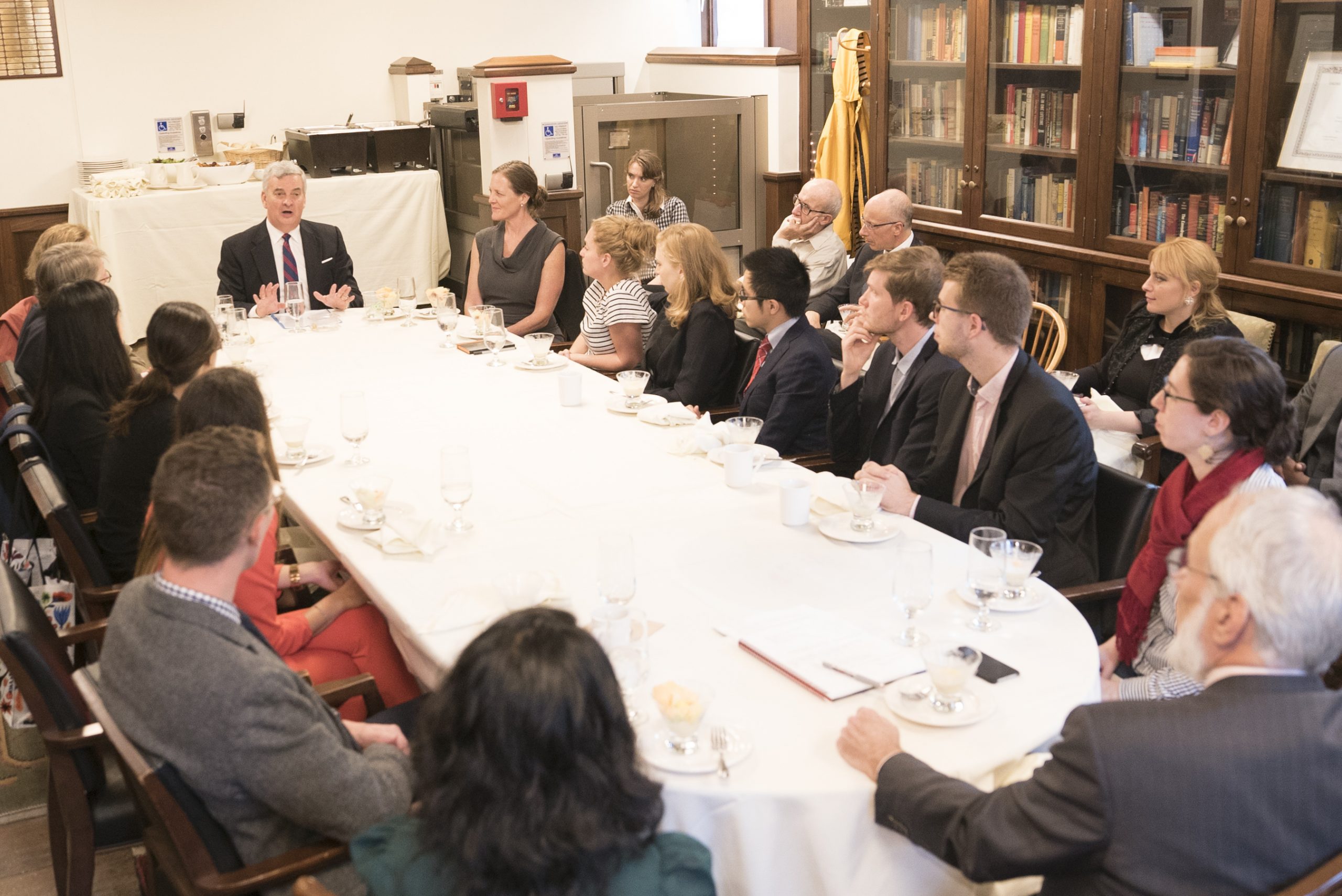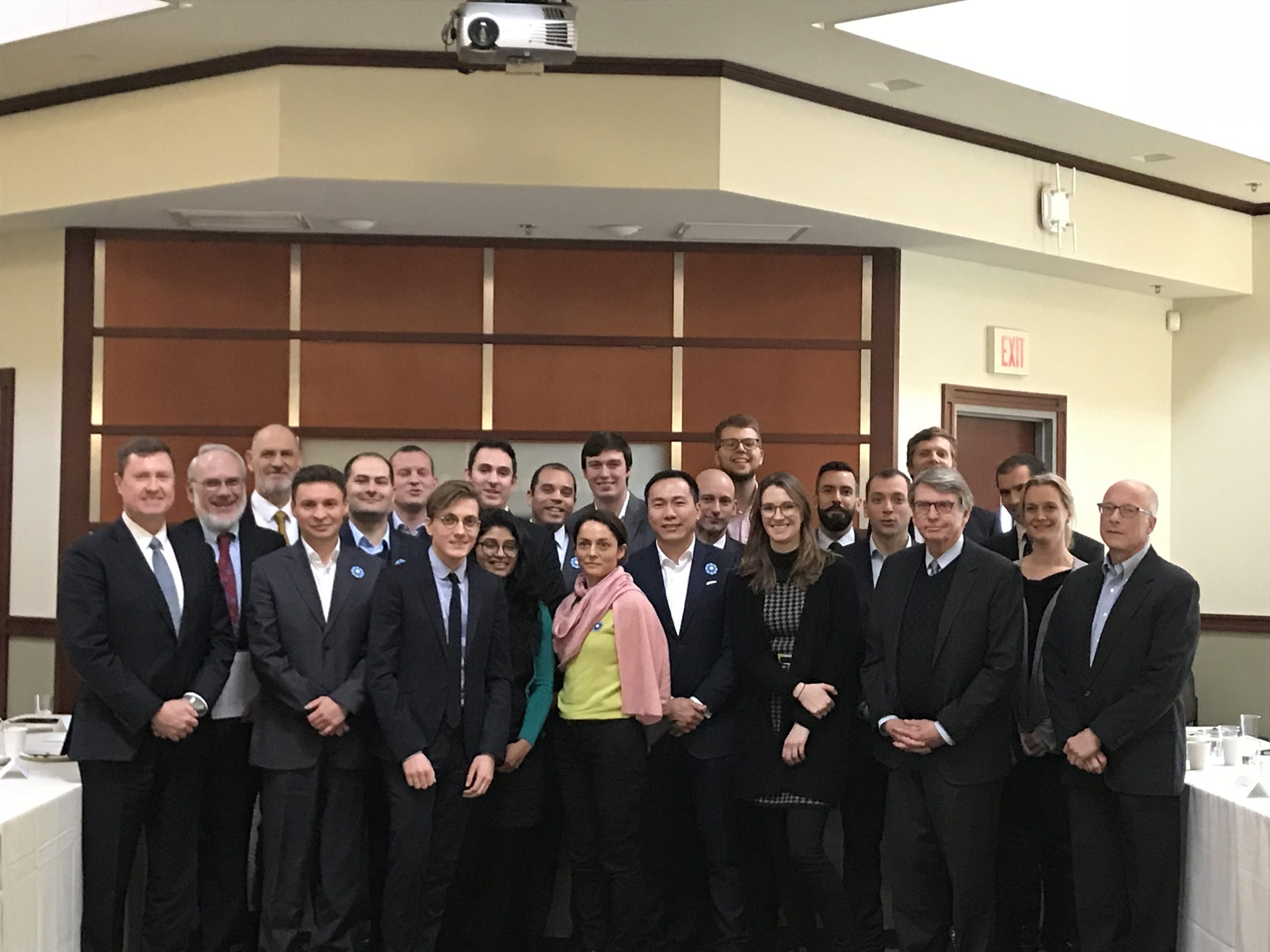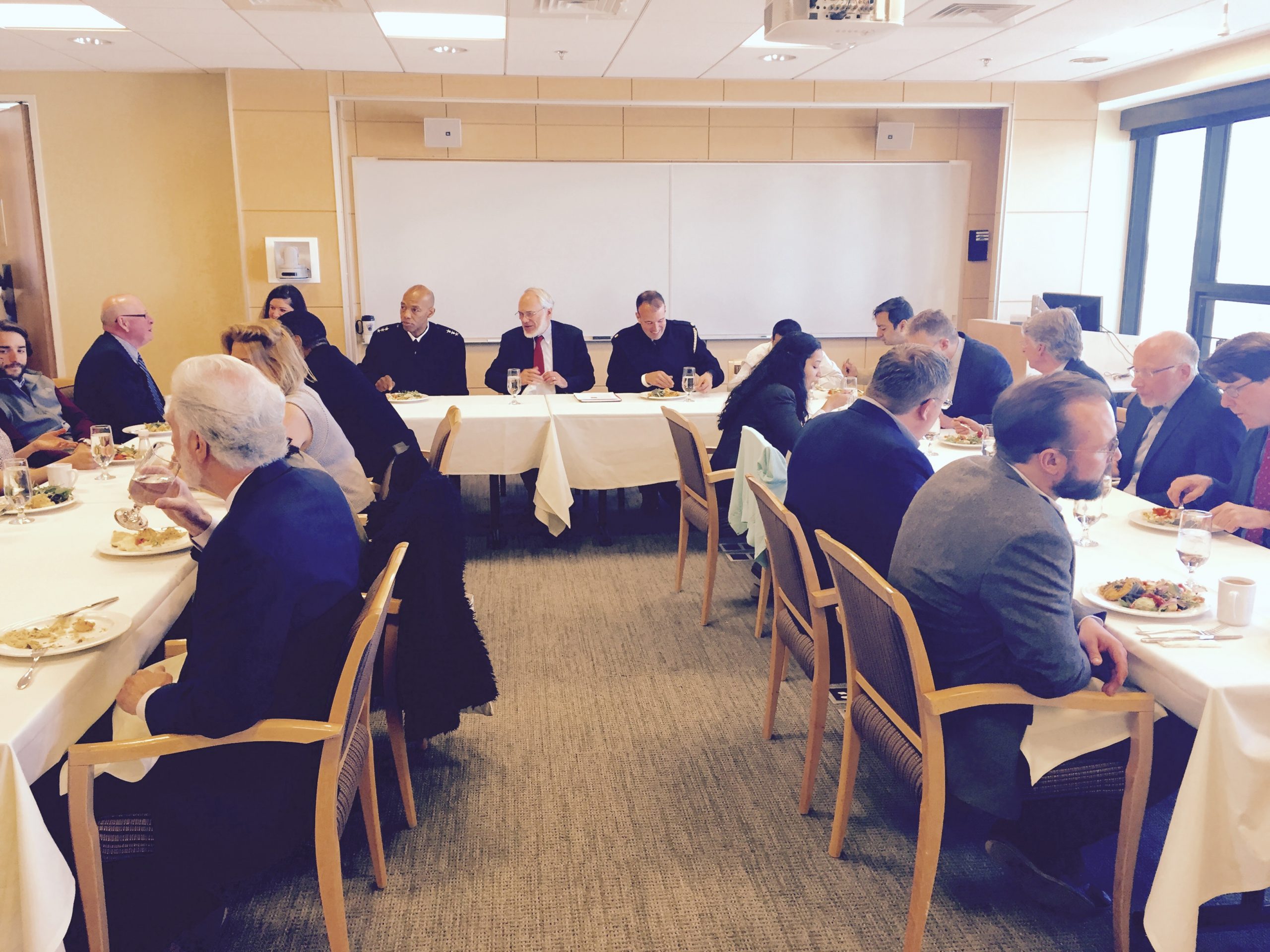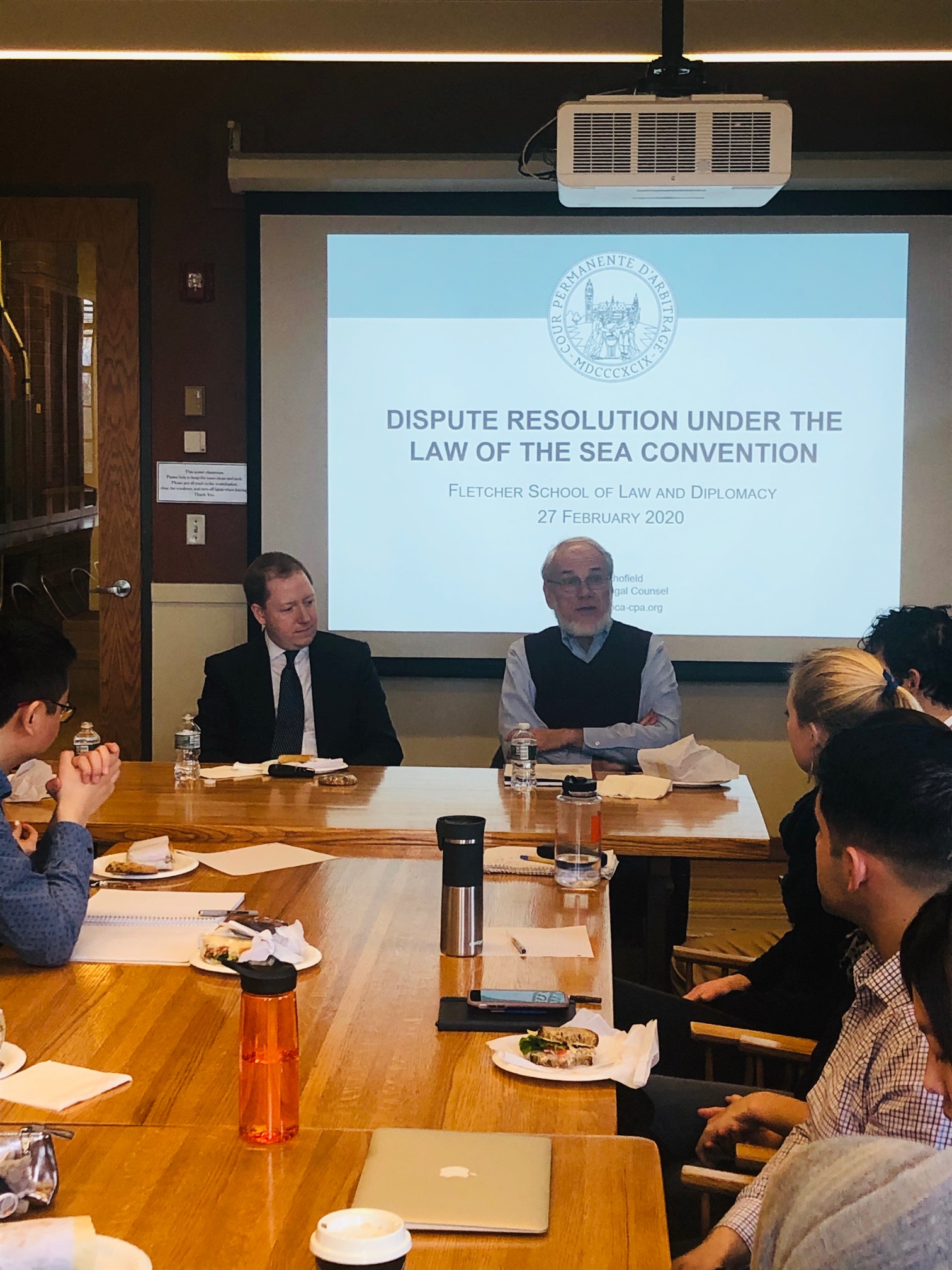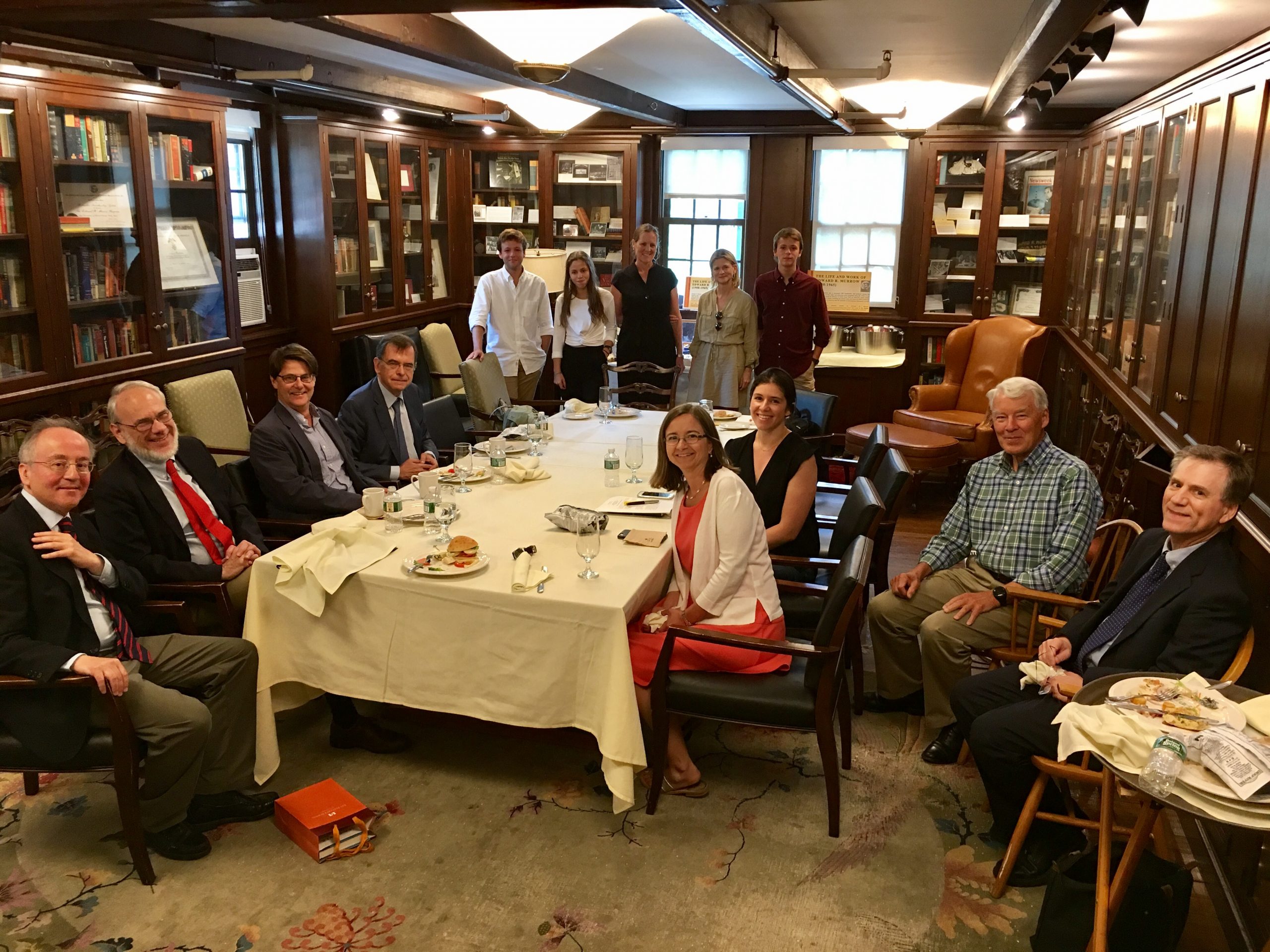 The CILG hosts a variety of speakers throughout the year.
Our High Table Lecture series brings in prominent scholars and practitioners in the area of international law.
Our International Law Conversations features topical conversations on issues of international law between Fletcher faculty and faculty at international law schools.
Our Career Chats series hosts discussions with faculty and alumni about charting careers in international law.
Our series on Multilateralism brings together Fletcher faculty and visitors to talk about multilateralism and its importance to current issues of international law and international relations.
We host a variety of other formal and informal talks on international law each year, ranging from returning alumni to legal practitioners and academics.
.
2020-2021 Academic Year Speakers Have Included:
Thomas Bollyky, The Council on Foreign Relations
Anu Bradford, Columbia Law School
Cornelia Schneider, The United Nations
Margarita Akritidou, The European Commission
Chibole Wakoli, The World Trade Organization
Jan Bohanes, The Advisory Centre on WTO Law
Luis Carlos Ramirez, Curtis, Mallet-Prevost, Colt & Mosle LLP
Jorge Cerdio Herran, Instituto Tecnológico Autónomo de México
Bradly Condon, Instituto Tecnológico Autónomo de México
Olufemi Elias, Former Registrar of the International Residual Mechanism for Criminal Tribunals (IRMCT)
.
Recorded Events
"Human Rights in the Era of Artificial Intelligence" with Professors Tom Dannenbaum and Jorge Cerdio Herran
"International Law in the Biden Administration: Expectations" with Professors Joel Trachtman, Antonia Chayes, Michael Glennon, Ian Johnstone, Jeswald Salacuse, and Tom Dannenbaum
"Fletcher Career Chat: Legal Careers at International Organizations" with Cornelia Scheider, Margarita Akritidou and Professor Ian Johnstone
Conference Panels from "Protecting Civilian Institutions and Infrastructure from Cyber Operations: Designing International Law and Organizations" linked on the Conference Schedule page.
Dean Emeritus Jeswald Salacuse on Investment Arbitration