Introduction
The U.S. defense acquisition system's "revolving door" is legendary, but few cases of officials performing favors in exchange for post-retirement jobs have been successfully prosecuted. In 2004, a senior U.S. Air Force procurement official was arrested in a textbook example of revolving door corruption, landing not only herself but also senior executives from contractor Boeing in jail. The case stemmed from a USD 23 billion contract for the lease of 100 tanker aircraft from Boeing, in return for a lucrative job at the company on retirement from the Department of Defense (DOD). The Air Force's uniformed officials opposed the deal, and auditors warned that buying the aircraft outright would be cheaper than leasing, but Darleen Druyun, the senior-most civil service employee in charge of air force procurement, worked around. In emails made public by investigators, Druyun was shown to have exercised her influence to convince the Air Force to accept a higher price. In exchange, Boeing worked with her daughter, who had previously been given a job by the same company through her mother's influence, to set Druyun up for a high-paying role in Boeing's missile defense systems department.
Key Facts
Buyer country: USA
Seller country: USA
Company: Boeing
Year of deal: 2002
Equipment sold: 100 KC-767 Mid-air refueling tanker aircraft (lease)
Value of deal: USD 23.5 billion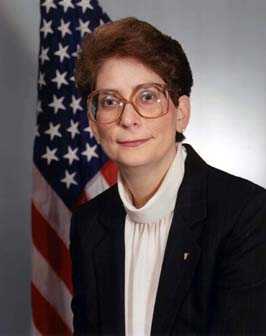 Sum involved in corruption allegations: Job worth USD 250,000 a year, plus a USD 50,000 signing bonus
Dramatis personae
Darleen Druyun — principal deputy assistant secretary of the U.S. Air Force. Convicted of violating conflict of interest laws and served a nine-month jail sentence.
Michael Sears — chief financial officer at Boeing. Negotiated Druyun's post-retirement employment with Boeing. Convicted for role in the scandal, served a four-month prison sentence.
Phil Condit — chief executive officer of Boeing. Forced to resign as a result of the deal.
The Arms Deal

The U.S. Air Force started exploring alternatives to replace its fleet of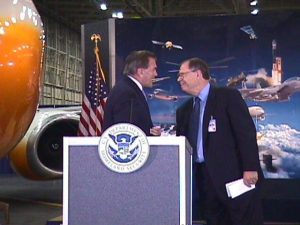 mid-air refueling tanker aircraft in 2000. In charge of the process was a senior Air Force procurement official, Darleen Druyun. Druyun had been the senior-most civil service official in charge of the service branch's procurement contracts for many years, and exercised far-ranging powers over acquisitions. While her title as principal deputy assistant secretary required confirmation by congress, she was not a political appointee. Druyun apparently received little supervision from her direct superior, the assistant secretary of the Air Force for acquisitions, who is a political appointee.
In 2002, she supported a decision to pursue a sole-source leasing arrangement for 100 KC-767 tankers from Boeing to replace the aging KC-135, avoiding a competitive process. The KC-767 would be a variant of the Boeing 767 airliner already in service. At the same time, Druyun was negotiating a senior position for herself at Boeing following her forthcoming retirement from the Air Force. The deal was already controversial before the corruption allegations emerged, and was criticized for both being too expensive and lacking the support of uniformed Air Force officials. A Congressional Budget Office audit in 2003 found that the leasing arrangement would cost the DOD USD 5.6 billion more in current dollars, or USD 1.3 to 2 billion more in present value terms, than buying the planes outright.
Corruption Allegations
Druyun's email correspondence subsequently revealed she had consistently taken Boeing's side in the negotiations over the Air Force, padding the price. She later described the deal as a 'parting gift' to Boeing, and admitted previously tilting two other contracts toward Boeing, together worth USD 500 million. She had also previously negotiated jobs for her daughter and her daughter's fiancé with Boeing in return for preferential contracts, although this was not specifically illegal under U.S. conflict of interest laws.

Darleen A. Druyun outside U.S. Federal Court in Alexandria, Virginia, on April 20, 2004. Getty/Bloomberg, Ken Cedeno.
Investigations and Outcomes
Following the controversy over the price of the deal, initial investigations were conducted by the office of Senator John McCain, a long-standing member of the Senate Armed Services Committee and critic of wasteful spending, and the National Legal and Policy Center, a non-governmental organization, which submitted a complaint to the Pentagon Inspector General and the DoD Criminal Investigation Service in October 2003 based on original research by the group's chairman. McCain's investigation eventually uncovered the incriminating emails between Druyun and Boeing executives which explained the corrupt relationship between the two parties.
Darleen Druyun was arrested in 2004, and following a plea bargain was sentenced to nine months in prison. Michael Sears, chief financial officer at Boeing, who negotiated Druyun's subsequent employment with the company, was sentenced to four months in prison, also as part of a plea bargain. Boeing CEO Phil Condit resigned as a result of the scandal. Druyun's two direct superiors, Marvin Sambur, the assistant secretary of the Air Force for acquisition, and James Roche, the secretary of the Air Force, also resigned.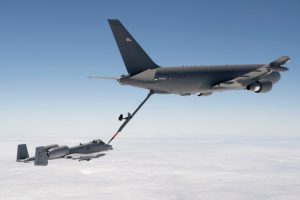 Roche was later accused by the DOD Inspector General of using his influence with Northrop Grumman, where he had previously been an executive, to secure a job for the brother of a senior Office of Management and Budget (OMB) official. According to the Inspector General, the arrangement was made to secure OMB's approval of the tanker leasing deal. Despite the new revelations put forward by the Inspector General, McCain's Senate Armed Services Committee criticized the DOD watchdog for not being thorough enough in its investigation.
Following the revelation of corruption in the deal, the leasing contract with Boeing was cancelled in December 2003. A new competition was initiated for a "KC-X" tanker to replace the KC-135s. This was initially won by a consortium of EADS North America and Northrop Grumman. Boeing appealed the decision, which was eventually overturned on the basis of flaws in the evaluation procedure. The contest was re-run and won by Boeing in 2011, which offered again the KC-767 (now re-badged the KC-46 by the Air Force). The program is behind schedule and over-budget, but as a fixed-price contract the cost overrun will be borne by Boeing.
Banner Image Credit
Image Caption: Cowl of a Boeing 767 engine open at Dallas-Ft. Worth airport, February 2008.
Image Source: Flickr/Creative Commons, Bill Abbott.
Sources (Click to Expand)

"Assessment of the Air Force's Plan to Acquire 100 Boeing Tanker Aircraft," Congressional Budget Office, August 2003, http://www.dtic.mil/dtic/tr/fulltext/u2/1001719.pdf.

"Cashing in for profit?," CBS News 60 Minutes, Jan. 4, 2005, http://www.cbsnews.com/news/cashing-in-for-profit/.

Gerald Eastman, "Boeing Whistleblower, Gerald Eastman, Revisits Last Tanker Deal and Boeing Corruption," Whistleblowers Support Blog, May 19, 2009, https://gflorencescott.wordpress.com/2009/05/22/boeing-whistleblower-gerald-eastman-revisits-last-tanker-deal-and-boeing-corruption/.

"Northrop Drops Tanker Bid; NLPC Exposed Boeing Scandal," National Legal and Policy Center, Mar. 10, 2010, http://nlpc.org/2010/03/10/northrop-drops-tanker-bid-nlpc-exposed-boeing-scandal/.

Amy Hillis, "The Long Sordid Path To KC-46," Aviation Week & Space Technology, Feb. 2, 2015, http://aviationweek.com/blog/long-sordid-path-kc-46-2011.