The Worldwide Fake Bomb Detector Scam
Introduction
In the decade following the late-1990s, a network of intrepid fraudsters sold fake bomb detectors worth tens of millions of dollars to security services around the world, most notably Iraq, Thailand and Mexico. The fake bomb detectors, variously marketed as the ADE 651, GT200, Alpha Six, and, earlier, the MOLE Programmable Detection System, Quadro Tracker, and Sniffex, were completely non-functional and sold solely for the purpose of enriching its producers – and the people they bribed to sell the phony goods.
Key Facts
Buying countries: Bahrain, Djibouti, Egypt, Georgia, India, Iraq, Lebanon, Mexico, Niger, Pakistan, Syria, Thailand, and Uzbekistan.
Seller Country: United Kingdom
Year of Procurement Decisions: From 1999 to 2010
The Equipment Sold: Fake bomb detectors marketed variously as the ADE 651, GT200, Alpha 6, and other names. 5000 sold to Iraq, 1400 to Thailand. 1200 to Mexico.
Initial Price: Over USD 85 million (probably over USD 100 million)
Total Bribes Paid: Unclear
Dramatis Personae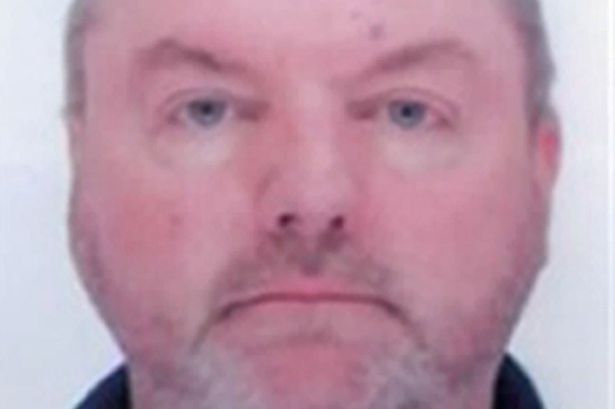 James McCormick — leading marketer of the devices (primarily as the ADE 651). Convicted, jailed for 10 years in 2013.
Gary Bolton — leading marketer of the GT200 variant. Convicted, jailed for seven years in 2013.
Samuel Tree — marketer of the Alpha 6 variant. Convicted, jailed for 3.5 years in 2014.
Joan Tree — marketer of the Alpha 6 variant. Ordered to serve 300 hours of community service.
Malcolm Stig Roe — original developer of the Gopher golf-ball finder and business partner of the UK-based marketers. Currently living in Turkish-controlled northern Cyprus.
Pierre Georgiou — a retired Lebanese general who acted as an endorser and agent.
The Arms Deals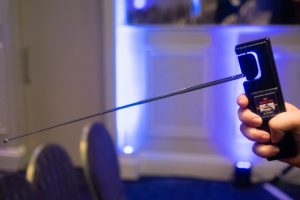 The forerunner of the fake bomb detectors was another device, the "Gopher", which was marketed in the United States as a device for finding lost golf balls. This was adapted by an American businessman, Malcolm Stig Roe, into a supposed drug detector, which was sold to some schools and law enforcement agencies before the U.S. Federal Bureau of Investigation tested it and found it worthless and warned law enforcement agencies not to buy it. Roe then moved to the United Kingdom where he teamed up with a British couple, Samuel and Joan Tree, who were in the security business, and two international salesmen, Gary Bolton and James McCormick, who developed the project. The resulting devices were essentially slightly modified versions of the "Gopher."
Serious international marketing of the 'bomb detectors' seems to have begun in 2000. The group split up, each selling a different version of the fraudulent device. McCormick's operation took off after 2006, when he secured a deal with a manufacturing company to produce larger and more impressive versions of the device.
The devices cost about GBP 2 each to assemble, but were sold for around GBP 5,000 each, and sometimes as much as GBP 22,000, and in one case GBP 500,000. Figures for total sales are not available, but looking at the prices and numbers for the biggest customer countries, it seems likely that the total sales value was well over USD 100 million. Iraq was likely the single biggest buyer, spending GBP 53 million on at least 5,000 devices.
Corruption Allegations
This was a case of pure fraud, whereby plastic boxes with a swiveling antenna, sometimes also fitted out with simple electronics that served no function, were marketed around the world as bomb detectors, and sometimes as being adaptable – via various 'cards' to detecting drugs and other illegal substances. The devices were completely useless by design.
The Investigations and Outcomes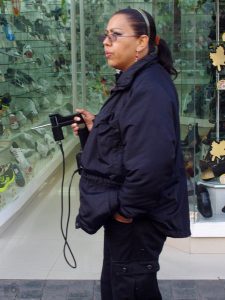 The device was tested by the Royal Engineers in 1999 and found to be unreliable, but Bolton doctored letters claiming that the device had received a recommendation.
Despite the fact that the devices were tested again in 2001, this time by UK Home Office scientists and again found to be fake, the companies continued to operate and sell them, and received promotional support from various branches of the UK government, including the Embassy in Mexico, UK Trade & Industry, who provided support for displaying the equipment at trade fairs, and members of the military who exhibited the devices. Predecessor devices had been tested and found useless by the United States' Sandia National Laboratories in 2002 and by the U.S. Navy Naval Explosive Ordnance Disposal Technology Division in 2005.
Frequent reports in 2009 from UK and U.S. personnel in Iraq that the devices didn't work led to an investigation by the local police in Avon & Somerset, where McCormick operated. In 2010, an export ban was imposed on the devices by the United Kingdom. McCormick and others were arrested in 2010, and convicted in 2013, with McCormick receiving ten years imprisonment and Bolton seven. McCormick subsequently was required to forfeit GBP8 million.
The use of the fake bomb detectors naturally led to numerous deaths in the countries where they were used. At McCormick's trial, prosecutors pointed out that bombs targeting the Iraqi foreign and justice ministries had passed through checkpoints equipped with the fake devices. In at least some of the countries that bought variants of the devices, in particular Iraq and Thailand, corruption in the military was also a factor in the sales. A report of the U.S. Special Inspector General for Iraqi Reconstruction estimated in 2011 that 75% of the value of McCormick's revenue had been recycled as bribes. The inspector general's office in the Iraqi Interior Ministry launched an investigation in 2009; one of the devices' primary proponents, Major General Jihad al-Jabiri, was arrested in 2011 and sentenced to four years in prison for corruption in 2012.
In Thailand, the devices not only allowed through real explosives, but in the south of the country, where there is an ongoing conflict with a separatist rebel group, security forces have used the devices to justify the false imprisonment, of hundreds of people, according to rights groups. As of mid-2016, the interior minister has indicated its willingness to cooperate with an ongoing investigation run by the Auditor-General, National Anti-Corruption Commission, and the government's own anti-corruption commission. An importer was acquitted in March 2018 of fraud related to the scam, with the court finding that the prosecution had failed to show that the firm was involved in producing fraudulent marketing materials. Given that the army's purchase of these devices was originally authorized by the current prime minister, Prayuth Chan-o-cha, it is unclear how far the investigation will be allowed to proceed.
Meanwhile, in Mexico the devices have been widely used by security forces in the war on drugs. In at least one criminal case, the defendant was released because of expert testimony on the fake nature of the GT200. However, this has not stopped the devices being used, or even led to a general ban on their admissibility as evidence. Due to stalling by the army in providing a sample device, no tests have been conducted for the purposes of judicial proceedings, and as a result, the Mexican Supreme Court has been unable to set binding precedent on the reliability of the devices. The Supreme Court has indicated that evidence from the GT200 should not be grounds for home searches, a fairly limited restriction on its admissibility.
Thus, while the perpetrators of this fraud have been punished, the fake bomb detectors continue to do serious harm in the countries that bought them, due to the corruption and lack of accountability of their security establishments.
Banner Image Credit
Image Caption: Iraqi soldiers hold random security checks at a checkpoint in Abu T'Shir, Iraq, October 2008.
Image Source: U.S. Department of Defense.
Sources (Click to Expand)

Dale W. Murray, Floyd W. Spencer, and Debra D. Spencer, "Double-Blind Evaluation of the DKL LifeGuard Model 2," report, May 1998, Sandia National Laboratories, https://www.osti.gov/scitech/servlets/purl/654000.

Dale W. Murray, "Double-Blind Field Evaluation of the MOLE Programmable Detection System," report, April 2002, Sandia National Laboratories, http://em.fis.unam.mx/public/mochan/blog/20130724pruebaAlMoleAbril02.pdf.

Gordon Banks, "Test Report: The Detection Capability of the Sniffex Handheld Explosives Detector," report, September 2005, Naval Explosive Ordnance Disposal Technology Division, http://s3.amazonaws.com/propublica/assets/docs/NavyReport.pdf.

Rod Nordland, "Iraq Swears by Bomb Detector U.S. Sees as Useless," The New York Times (online), Nov. 3, 2009, http://www.nytimes.com/2009/11/04/world/middleeast/04sensors.html.

Caroline Hawley and Meirion Jones, "Export Ban for Useless 'Bomb Detector,'" BBC Newsnight (online), Jan. 22, 2010, http://news.bbc.co.uk/2/hi/programmes/newsnight/8471187.stm.

Suadad al-Salhy, "Iraq police official charged in bomb device scandal," Reuters, Feb. 17, 2011, http://uk.reuters.com/article/uk-iraq-britain-explosives-idUKTRE71G3H120110217.

Richard S. Ehrlich, "Thai security forces spend $30 million on fake 'bomb detectors,'" The Washington Times (online), Jul. 30, 2012, http://www.washingtontimes.com/news/2012/jul/30/security-forces-30-million-fake-bomb-detectors.

"Fake bomb detector seller James McCormick jailed," BBC News (online), May 2, 2013, http://www.bbc.co.uk/news/uk-22380368.

Harith Hasan, "Iraq's Dysfunctional Elites," Al-Monitor (online), Aug. 9, 2013, http://www.al-monitor.com/pulse/originals/2013/08/iraq-political-elites-dysfunction-electricity-shortage-fraud.html.

"Businessman Gary Bolton jailed over fake bomb detectors," BBC News (online), Aug. 20, 2013, http://www.bbc.com/news/uk-england-23768203.

Nate Thayer, "Jailing Journalists, Military Power & Corruption: The Deadly Perfect Storm," Nate Thayer – Journalist (blog), Jul. 12, 2014, http://www.nate-thayer.com/jailing-journalists-military-power-corruption-the-deadly-perfect-storm.

"Fake bomb detector husband jailed for three years," BBC News (online), Oct. 3, 2014, http://www.bbc.com/news/uk-29477894.

Caroline Hawley, "The story of the fake bomb detectors," BBC News (online), Oct. 3, 2014, http://www.bbc.com/news/uk-29459896.

"Move to seize assets of Thai agent for GT200," The Nation (online), Jun. 21, 2016, http://www.nationmultimedia.com/news/national/aec/30288665

"Gen Anupong is ready to cooperate in a probe on GT200 "bogus" bomb detectors deal," Thai PBS (online), Jun. 21, 2016, http://englishnews.thaipbs.or.th/gen-anupong-ready-cooperate-probe-gt200-bogus-bomb-detectors-deal.

"Iraq Finally Bans Fake Bomb Detectors After July 3 Blast," Associated Press, Jul. 25, 2016, http://www.voanews.com/a/ap-iraq-finally-bans-fake-bomb-detectors-after-july-3-blast/3433357.html.

Luis Reyes-Galindo, "Molecular Detector (Non)Technology in Mexico," Science, Technology, & Human Values, Vol. 42, No. 1, (Jan. 2017), pp. 86-115.