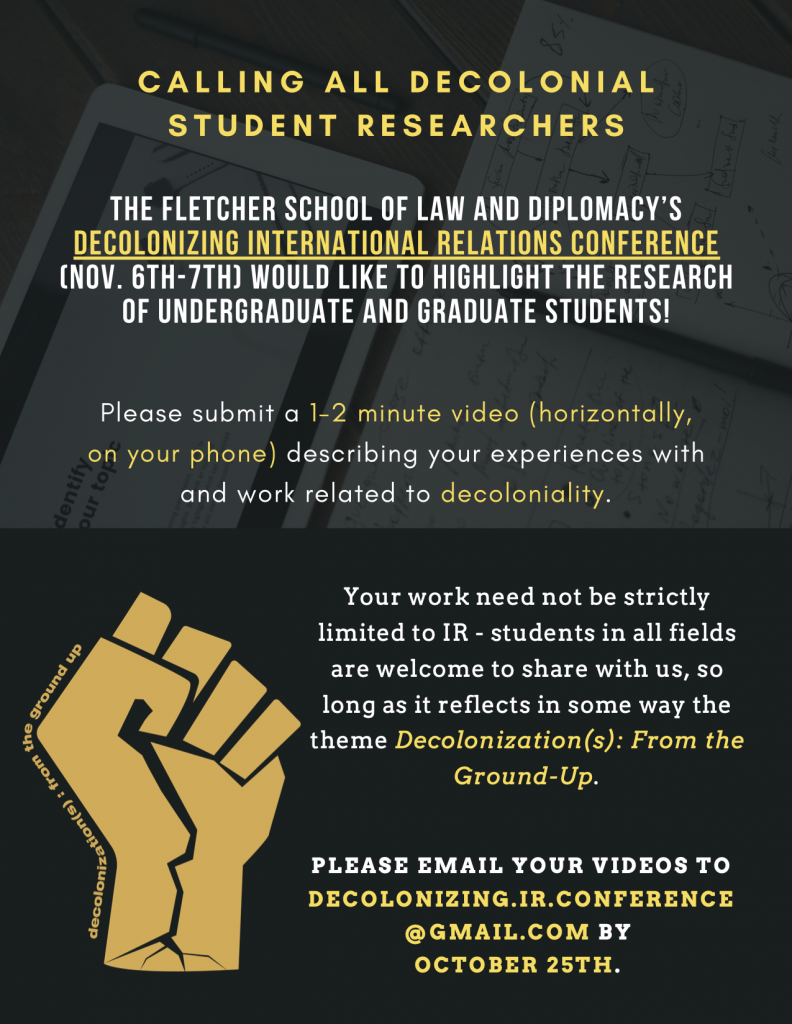 Calling All Decolonial Student Researchers!

The Fletcher School of Law and Diplomacy's Decolonizing International Relations Conference (Nov. 6th-7th) would like to highlight the research of undergraduate and graduate students in this space!

We invite you to submit a 1-2 minute video (on your phone, horizontally) describing your experiences with and work related to decoloniality.

Your work need not be strictly limited to IR – students in all fields are welcome to share with us, so long as it reflects in some way the theme Decolonization(s): From the Ground-Up.

If you aren't sure if your work fits the bill, submit anyway!

Please email your videos to decolonizing.ir.conference@gmail.com by October 25th. We look forward to learning more!