Educational Technology Services and our colleagues in Tufts Technology Services offer training, workshops, and faculty development programs throughout the year. Here are some of our upcoming events:
Ongoing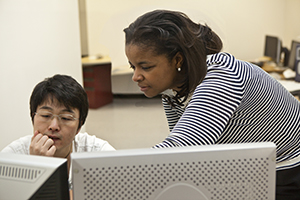 Canvas Trainings and Open Labs – Canvas is a learning management system being rolled out university-wide over several years, starting September 2017. Visit the link to view the schedule of training sessions and labs.
Introduction to Tools @ Tufts is a short course designed to give you an introduction to a range of teaching and learning tools including: WebEx, Box, and Qualtrics. To access the course, visit the Tufts Learning Center, click "Instructor Led Training" and do a search for "Introduction to Tools @ Tufts".