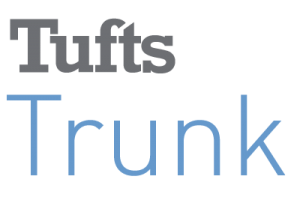 Trunk is a university-wide online environment designed to facilitate teaching, learning, and assessment at Tufts. Powered by Sakai, an open source collaboration and learning environment, Trunk provides a platform for course sites, collaborative project sites, course evaluations, and much more.
Quick access: http://trunk.tufts.edu
Learn more: Trunk help files
Get support: Email trunk@tufts.edu or call 617-627-3376
Take a workshop: Check the Learning Center Calendar for upcoming workshops and trainings.