As soon as test footage for Deadpool leaked in August 2014, one thought raced through my mind – it is about dang time! The witty, raunchy "merc-with-a-mouth" was always one of my favorite superheroes, and luckily, fans online backed the film enough to push it to the big screen.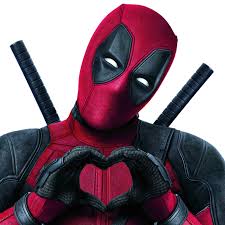 I know I'm late to the Deadpool conversation. It's now clear that Wade Wilson is our newest record-breaking box office hero, earning over $130 million in it's opening weekend and grossing more than than $700 million worldwide to date. In fact, it is the seventh-biggest comic movie debut of all time, behind two Avengers films, two Dark Knight installments, Iron Man 3 and Spider Man 3.  Concerning non-sequels, it's right between The Hunger Games and Man of Steel as the second-biggest non-sequel debut of all time (third if you want to count The Avengers). – Forbes
I was always a huge superhero fan – although most of my knowledge is secondhand from older cousins who were often "too cool" to let me look at their comics myself. And I know there are plenty of people agonizing about the thought of another superhero blockbuster, but I say keep 'em coming!
Deadpool only reenergized my love for comic book movies and kick-started what should be an interesting spring and summer. Just take a look at the next four releases:
March 25 (MIDNIGHT TONIGHT!) – Batman V. Superman: Dawn of Justice
May 6 – Captain America: Civil War
Although comic-lovers are divided when it comes to… well, just about everything, I am completely gung ho for each of these films. You might be upset that Ben Affleck is playing Batman, or you might hate Spiderman's new look in Civil War. But, we are really just getting started! Have you seen the potential four-year lineup?
Call me a naïve fan, or maybe blame my lack of "nit-picky-ness" on the fact that I never had own comics, but I'm really just looking for great action movies with the right amount wit and comic relief.
I will say, however, that I am particularly interested in seeing how Suicide Squad turns out – a film about supervillains-made-antiheroes recruited by the government for dangerous black-ops missions. Deadpool was an enormous success with an R-rating, yet most films moving forward (even those with darker plots) are still PG-13.
I just wonder how parents will feel walking down a toy isle with boxes labeled "Suicide Squad." And the chilling effect from Jared Leto's Joker at the end of the movie's trailer makes him one of DC Comics most anticipated characters!