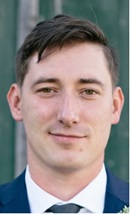 Chris Doyle is the Program Coordinator for the Fares Center. Chris received a BA in Political Science from Emmanuel College in 2009. After graduating, Chris joined the Navy Reserve and would go on to serve over 5 years on active duty as an analyst working primarily for US Central Command. Between periods of Active Duty, Chris worked at Harvard University at The University Press and University Operations Services. He also worked as a project manager for the restaurant technology start-up Toast POS.
---
Michael
Willis
 is a Masters student at The Fletcher School of Law & Diplomacy, focusing on International Security, and International Conflict Resolution & Negotiation.
Prior to joining Fletcher, Michael worked with the Department of State in New York as a Passport Specialist adjudicating US citizenship for passport applications.  Before that he worked as a Youth Development Specialist with the Peace Corps in Morocco where he implemented projects with local counterparts related to community development.  He holds a B.A. in French, and Asian Studies from SUNY New Paltz.
---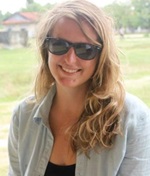 Kinsey Spears is a first-year MALD student focusing on security studies and human security. Previously, Kinsey worked for Senator Gillibrand in the United States Senate in Washington D.C., and as a Peace Corps Volunteer in Cambodia. She graduated from the University of Georgia in 2011 with a degree in International Relations and Arabic.