Five-Year Update: Meet Adam Welti, F10
What better way to celebrate the first work day of 2016 than to return to the Five-Year Updates from the Class of 2010.  This post comes from Adam Welti.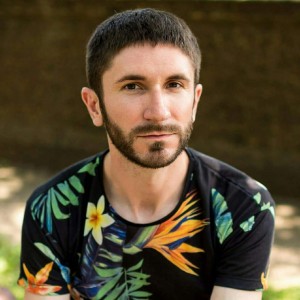 Five years after graduation from Fletcher, I am currently employed by a United States Government technical agency that allows me to work with high-level political leaders to support sustainable natural resource policies — as well as farmers and young people living in and around forests and wetlands that hold some of the greatest biodiversity in the world — to develop more sustainable agricultural practices while improving livelihoods.  A career at this nexus was my goal, and my Fletcher experience played a large part in helping me arrive at where I am today.
Before Fletcher
My international interests began with study-abroad trips that later led to two years with the Peace Corps in Morocco, where I served as a Natural Resource Management Volunteer in a rural Berber village in the High Atlas Mountains.  Following this formative experience in Morocco, I taught English at a high school in Saint Dizier, France through the Foreign Language Teaching Program.  During my time abroad, I realized I wanted to pursue graduate studies in an international affairs program that had a strong faculty and curriculum in environment and natural resource policy, to augment my undergraduate work in environment and natural resource science.  I sought a school with a strong sense of community that reflected the value of community I had come to appreciate as a part of my childhood and later years in Morocco.  For those primary reasons, Fletcher stood out as the logical choice for my graduate studies.
During Fletcher
While at Fletcher in the MALD program, I focused on International Environment and Resource Policy as well as International Negotiation and Conflict Resolution.  I was fortunate to have a student job at the Office of Development and Alumni Relations that afforded me the opportunity to interact with the extensive Fletcher alumni network, which has truly lived up to the hype.
The summer between my first and second years at Fletcher, I served as an Advocacy Project Fellow in Liberia supporting a local non-governmental organization through capacity building and environmental education assessments.  During my time in Liberia, I met the U.S. Forest Service Advisor to USAID and the Liberian government, who told me about the U.S. Forest Service's International Programs office.  It was this chance encounter that eventually led me to my current position.
After Fletcher
Upon graduation from Fletcher, I worked with the Rainforest Alliance supporting their Forest Stewardship Council certification work.  In 2011, I joined the Africa and Middle East team of the U.S. Forest Service International Programs, where I manage programs in West and North Africa.  Our office works to connect the technical expertise of the 35,000 staff of the U.S. Forest Service with our partners abroad.  Through technical exchange missions, policy dialogues, international seminars, and longer-term development projects, we partner with other forestry and environment agencies, as well as non-governmental organizations, to sustainably manage natural resources while improving livelihoods.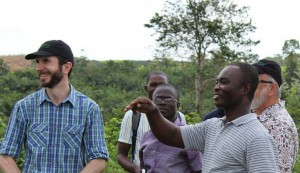 My work with the U.S. Forest Service allows me to interact with high level government counterparts within U.S. government and host country agencies, as well as with resilient, inspiring farmers in some of the most beautiful places on Earth.  In my work across West and North Africa, for example, I have been able to leverage my knowledge and experience in international negotiations and agreements to support capacity related to the Convention on International Trade in Endangered Species of Wild Fauna and Flora.  Managing a complex project and a team that works with more than 300 subsistence-level farmers to integrate fruit and timber trees into their farm lands, while improving incomes and conserving biodiversity, and at the same time informing national-level dialogues related to leveraging international carbon market funding, combines my undergraduate training with my graduate coursework.  This has proven to be an ideal match and a rewarding career.
Throughout the five years since leaving the Tufts campus, I have found the Fletcher community to be incredibly strong.  Whether meeting Fletcher alumni within the greater U.S. government community abroad or finding myself seated next to a fellow 2010 graduate on a flight to West Africa, the sense of community remains strong even after graduation.  I am proud to be a member of the Fletcher alumni network and enjoy being able to leverage what I learned in Medford in my work across the ocean.