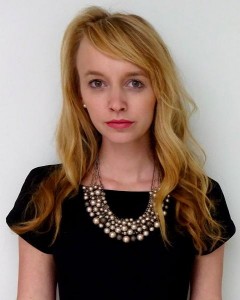 Most of today's blog readers won't remember Ariel, a 2013 graduate of the MIB program, but that's really a mistake on my part.  Ariel was a member of the Admissions Office student staff from 2011-2013, and she skillfully doled out advice in the blog's "Dear Ariel" feature.  (Correcting for my previous oversight, I now encourage you to check it out — Ariel provided good information!)
Fast forward about two and a half years, and exciting news about Ariel recently landed in my inbox.  She has been recognized in the "Law and Policy" sector in Forbes Magazine's "30 Under 30" feature for her work with the U.S. State Department combating drug trafficking.
Ariel was the first MIB student with a Pickering Foreign Affairs Fellowship.  Other MIB graduates have pursued careers with the State Department or other government agencies, but the Pickering Fellowship certainly seems to have boosted Ariel's career onto the fast track.
It's a treat for the Admissions team to see one of our students honored in this way.  Congratulations, Ariel!