Introducing Akshobh: Mumbai–>Singapore–>Medford
The final new Student Stories introduction comes from Akshobh, who started the MALD program in September after a journalism career.  Akshobh is a regular presence in the Admissions Office, conducting interviews for us each Friday.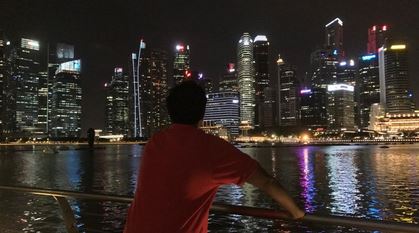 Leaving Singapore was excruciatingly hard!
I grew up in Bombay (now Mumbai), India and moved to Singapore fresh out of journalism school, knowing few people and precious little about the city state.
It then became home for seven amazing years, in two different journalism jobs, first with ESPN STAR Sports, and then as a business news reporter and producer with Channel NewsAsia (part of MediaCorp) the largest PAN-Asian English news broadcast channel in the region.
I often say that my career in journalism was a serendipitous affair.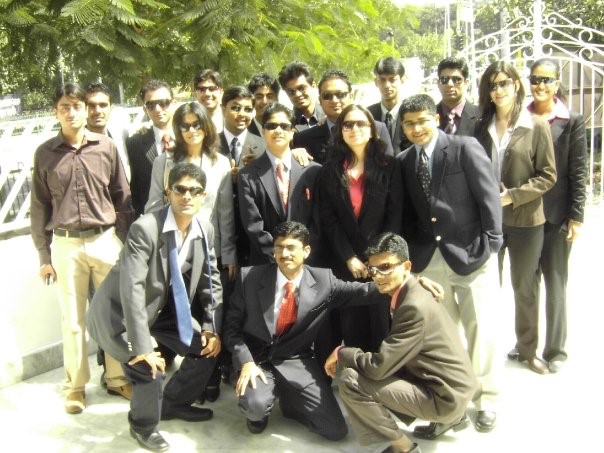 I inadvertently stumbled into the auditions of ESPN STAR's nationwide hunt for a presenter — through a show called Dream Job.  The winner of the program would be offered a one-year contract as a sports presenter.  I was short-listed in the final 18 among 100,000 applicants.  As one of the final 18, I would go through several televised rounds of high-level sports quizzes and debates, conduct mock interviews, and host mock sports bulletins in front of an elite panel of judges.  Each episode was broadcast on the network's leading channel and beamed right into the homes of people across India.
Through the show, I realized I wanted to get into broadcast journalism and applied to journalism school.  One of the internships I pursued was with the same host network — my boss happened to be one of the judges who had seen me on the show and he offered me an internship in Singapore.  On completing a two-month internship, I was offered a full-time job for after my final semester in journalism school.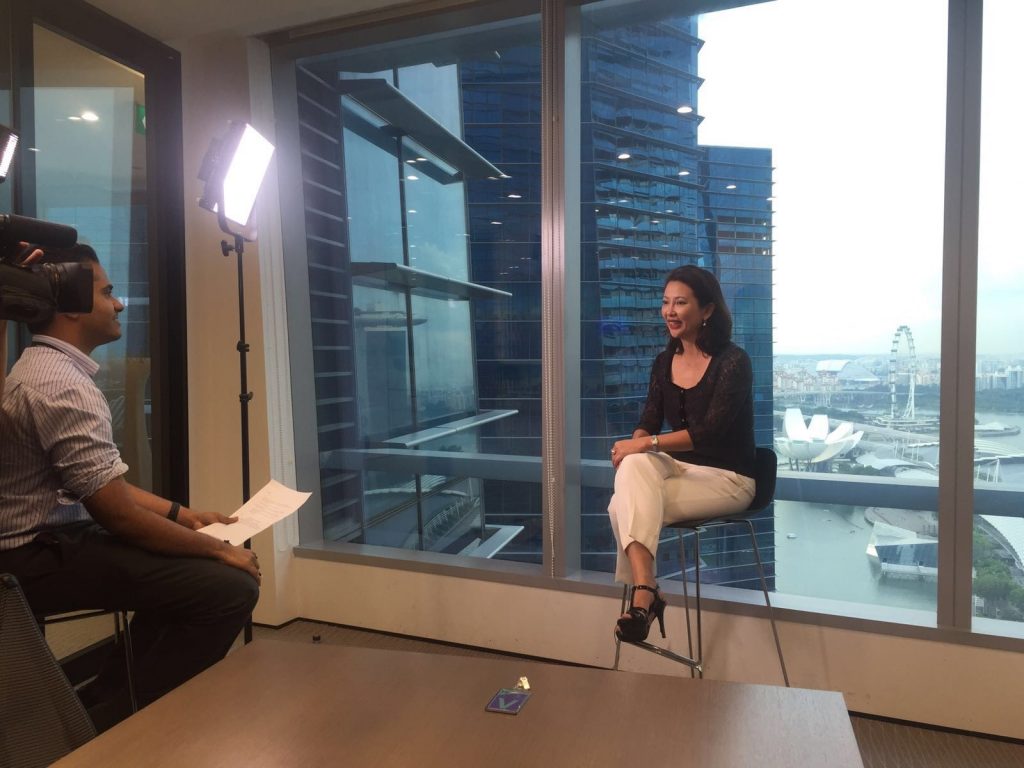 After a few years with a sports broadcast network, I segued to working for Channel NewsAsia as a business news reporter and producer.
I covered news pertaining to Singapore's economy, and interviewed economists, entrepreneurs, business leaders, and policy makers across a gamut of industries.  I soon realized that I was fortunate to meet, and get these fantastic perspectives, from industry leaders; however I myself would also need to develop these skills and build on domain expertise.  The most conventional option was to look at business school after a few years of working, but I was more passionate about geopolitics, foreign policy, and diplomacy.
As a business reporter in Singapore, I saw the intersection between geopolitics and macroeconomic events.  Decisions made by governments affected economies and the private sector.  Hence I realized that a program at Fletcher would provide the best of both worlds.  Like all prospective students, I cast my net wide, applying to a host of business and international affairs school.  But the acceptance from Fletcher made all the difference.  Not only was Fletcher the first to accept me, but the outreach from the Admissions Office, current students, and alumni was so welcoming and hospitable.  My visit to campus as an admit sealed the deal.  I understood just why Fletcher epitomizes community.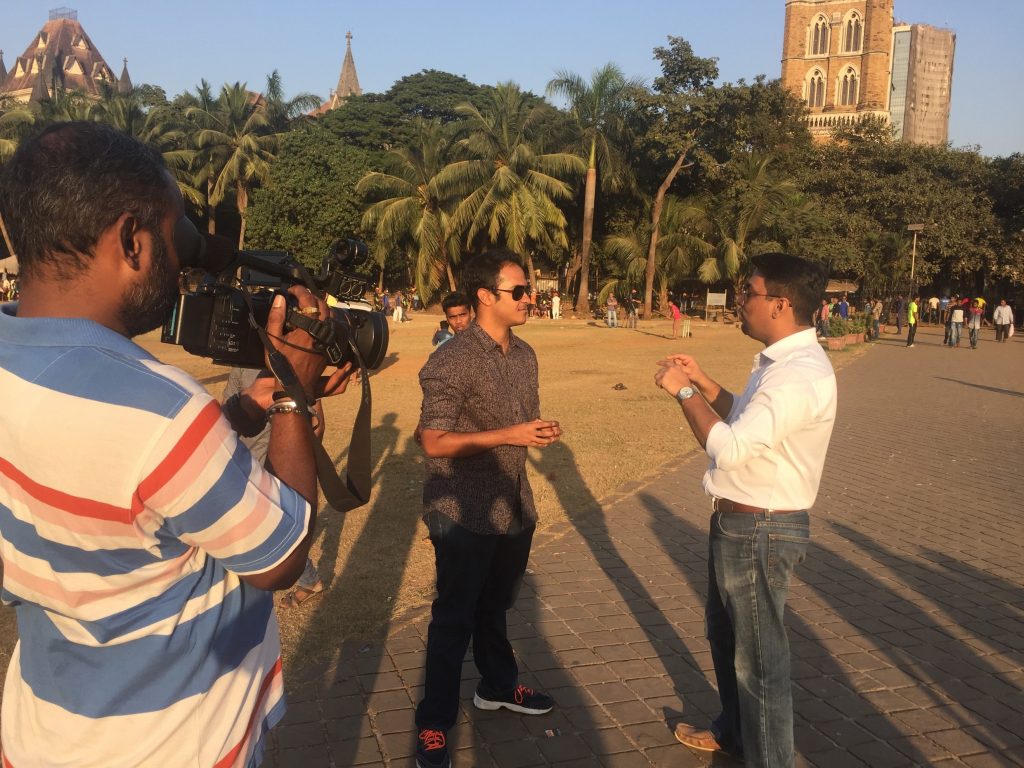 This was back in 2016, however a sudden family emergency — the prospect of applying for my permanent residence in Singapore — weighed down on my decision to start in fall of 2016.  The only viable option was to request an unlikely deferral.  And to my surprise back then, the Admissions Office understood my predicament and ensured that I was able to defer my admission to 2017.
Staying on for another year in Singapore provided by far my most fulfilling professional year.  I moved to a new team at work, where I got to do longer and more in-depth business stories and travel to India to report on a country special episode.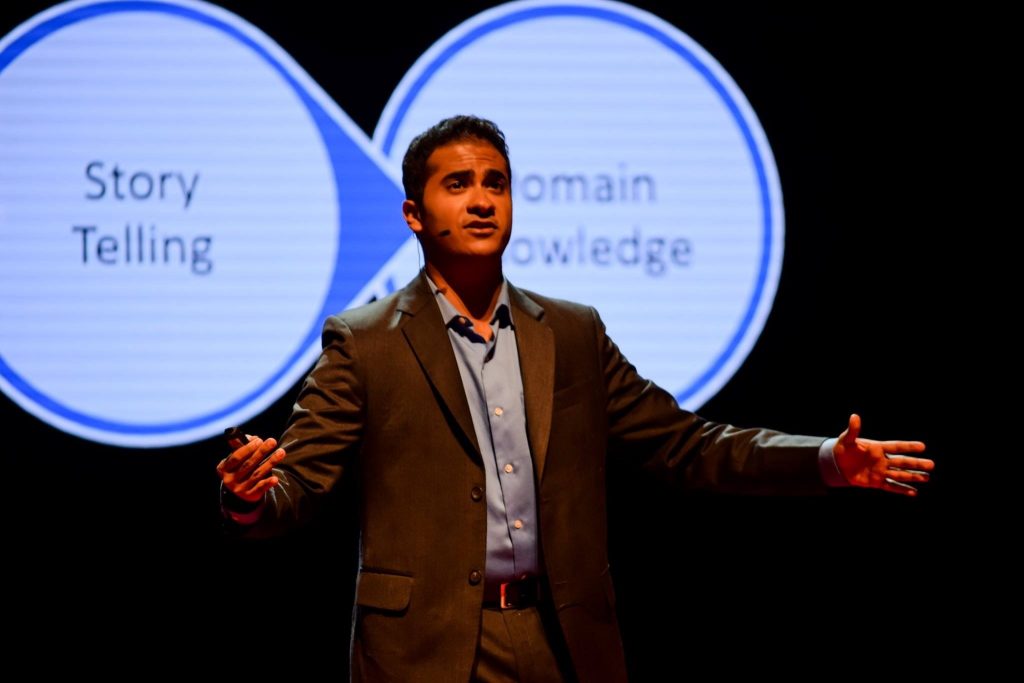 In addition to my work, I was invited last year to give a TEDx talk at Nanyang Technological University (NTU) in Singapore on journalism and was fortunate to moderate high-level panel discussions on media, technology, millennial employees, and smart cities across a range of events.
Then of course, the time came to be "shipping up to Boston."  Having lived for seven years on the equator, the only weather change I was used to was between rain or no rain.  Moving from the tropical warmth of Southeast Asia to the blistering blizzards of New England was going to be a challenge.  But if anything, the warmth of the Fletcher community will be enough to fight off any New England cold.
For me, I refrain from referring to "grad school" since I feel it homogenizes Fletcher with all other grad schools.  Fletcher epitomizes diversity, like no other.  The diversity isn't just in terms of nationalities represented (though, the Hall of Flags shows that).  The diversity at Fletcher is in terms of backgrounds, thought processes, and interests.
From human rights, to climate change, to gender studies, to energy, to diplomacy, to security studies, to understanding private sector merger & acquisition deals, there is truly something for everyone at Fletcher.  I feel positively overwhelmed with how much there is going on here.
Within my first few weeks, I was already co-chair of the ASEAN Club, taking up roles at Tech@Fletcher, a member of the Fletcher Political Risk Group, getting involved with the Murrow Center's first televised bulletin, an Admissions ambassador, and interviewing experts for the Fletcher Security Review.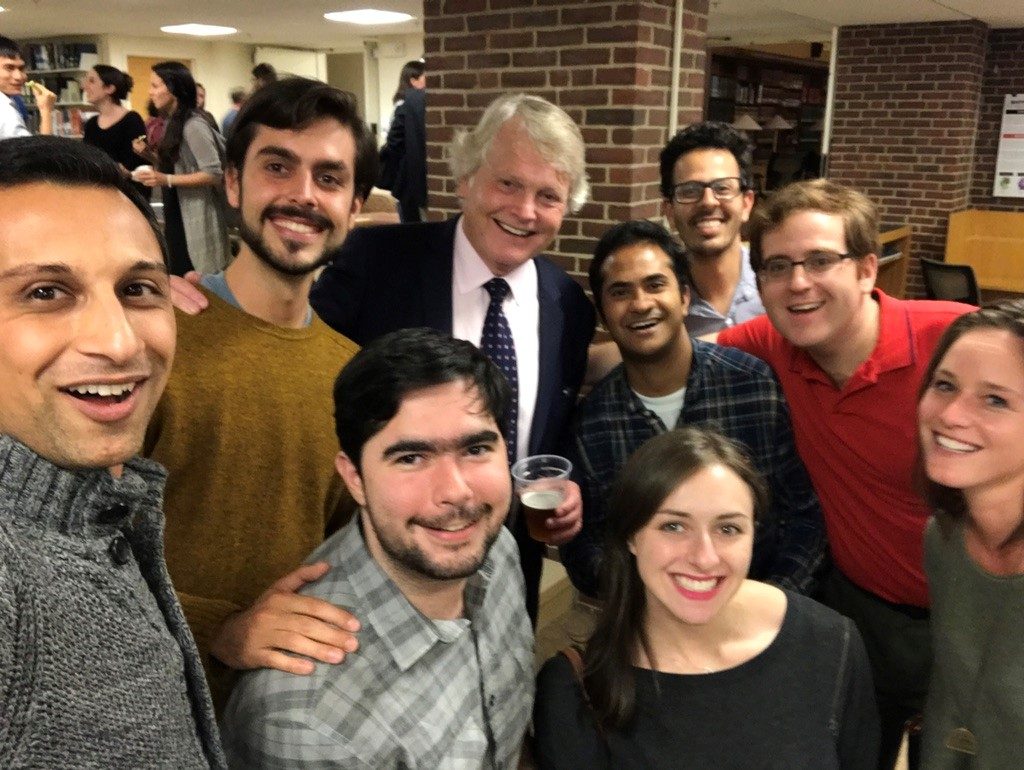 There is no normal day at Fletcher, although some days would include lunch and a political communications workshop with one of Fletcher's finest alums — Lord Michael Dobbs, followed by a special guest lecture in class from a four-star general talking about national security decisions.
Fletcher's biggest asset is truly its community.  From Fletcher's Annual Faculty and Staff Waits On You Dinner, where faculty and staff don aprons and scurry along, carrying dishes to serve their students, to Fletcher Feasts, where students are randomly assigned to a host to break bread (sometimes literally) in the comfort of a home-cooked meal hosted by one of their own classmates, to when a professor opens up his house to students for a lazy Saturday afternoon picnic.  Or the creativity of students at Fletcher to come up with an open-mic night for the melodic voices, the amateur guitarists, and even for intimate poems and stories.
One of my best memories pertaining to Fletcher reflects the community, and came before I enrolled.  I met with Dr. Shashi Tharoor, F76, in Singapore, an Indian parliamentarian, former UN Diplomat and author — one of Fletcher's best-known alumni.  As busy as he is, he simply said that when a Fletcher connection reaches out, he makes time for them.  That's the meaning of community!