From the Admissions Team: Advice from Laura
Continuing with our advice to incoming students from the Admissions team, we turn today to Laura, balancing some recommendations for relaxing with a few logistical tips.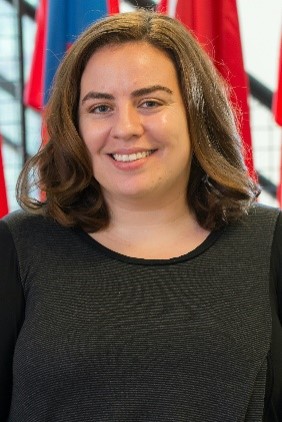 The next couple of months before starting graduate school are going to fly by – no joke, you're going to wake up one morning and it's going to be the end of August and start of orientation at Fletcher. I'm sure you've all heard how intense and rigorous your time here will be, which is why it is important to savor this time beforehand doing whatever brings you joy and relaxation – be it developing new hobbies, going on vacation, spending time with friends and family, watching Netflix all day, planting a garden, reading for pleasure (you'll forget what this even feels like once in grad school), go for a long hike, going for a picnic at a park, or any activity that you enjoy doing. The truth is, you might not have time in graduate school to do a lot of these things, and that's okay, it's par for the course. So my advice to you is to enjoy every bit of free time that you have these next couple months.
In terms of some logistical advice, for those who aren't already living in the Boston area, if at all possible, I'd recommend arriving a couple weeks before orientation starts. This will give you more time to feel settled before classes begin; such as setting up your new home and finding furniture, spending time getting to know your new roommates and your neighborhood, visiting campus and mapping out how you'll commute to school (walk, bus, bike, train, car). Getting yourself physically prepared for Fletcher will help a lot with getting mentally prepared as well!