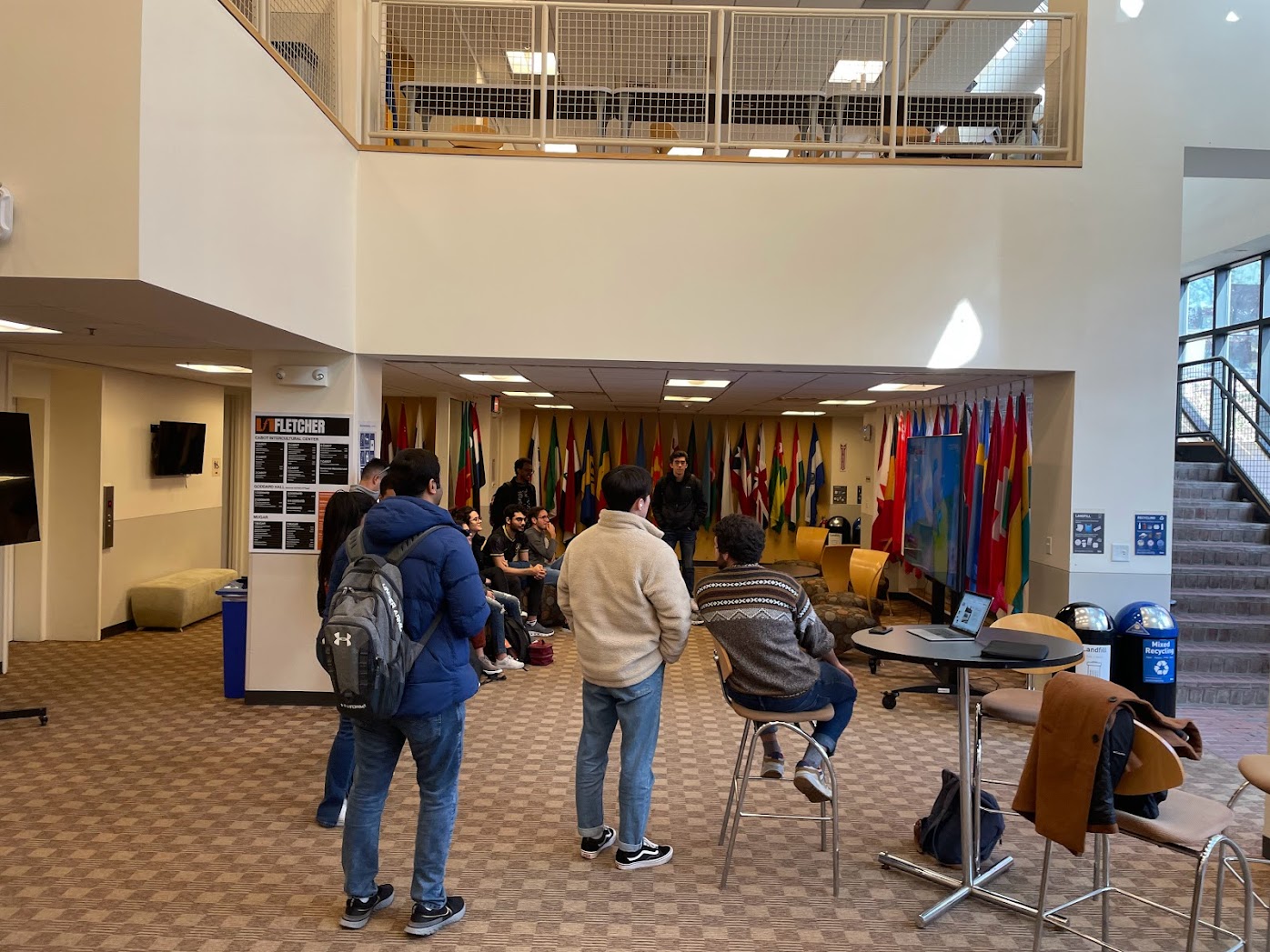 Like much of the world, Fletcher is in the grip of World Cup fever! Not too surprising for a place with this international a population, of course. There's a big TV set up in the Hall of Flags that provides a nice study break for students (and occasionally for us, too). Located as we are just down the hall, we can easily keep tabs on the action by the raucous cheers – or groans – that periodically erupt. Poor Gabe, our Graduate Assistant and a Swiss national, had his heart broken the other day with a late Brazilian goal against his side. It's been a rough couple of days for yours truly, too, seeing both Canada and Ecuador eliminated in the group stage.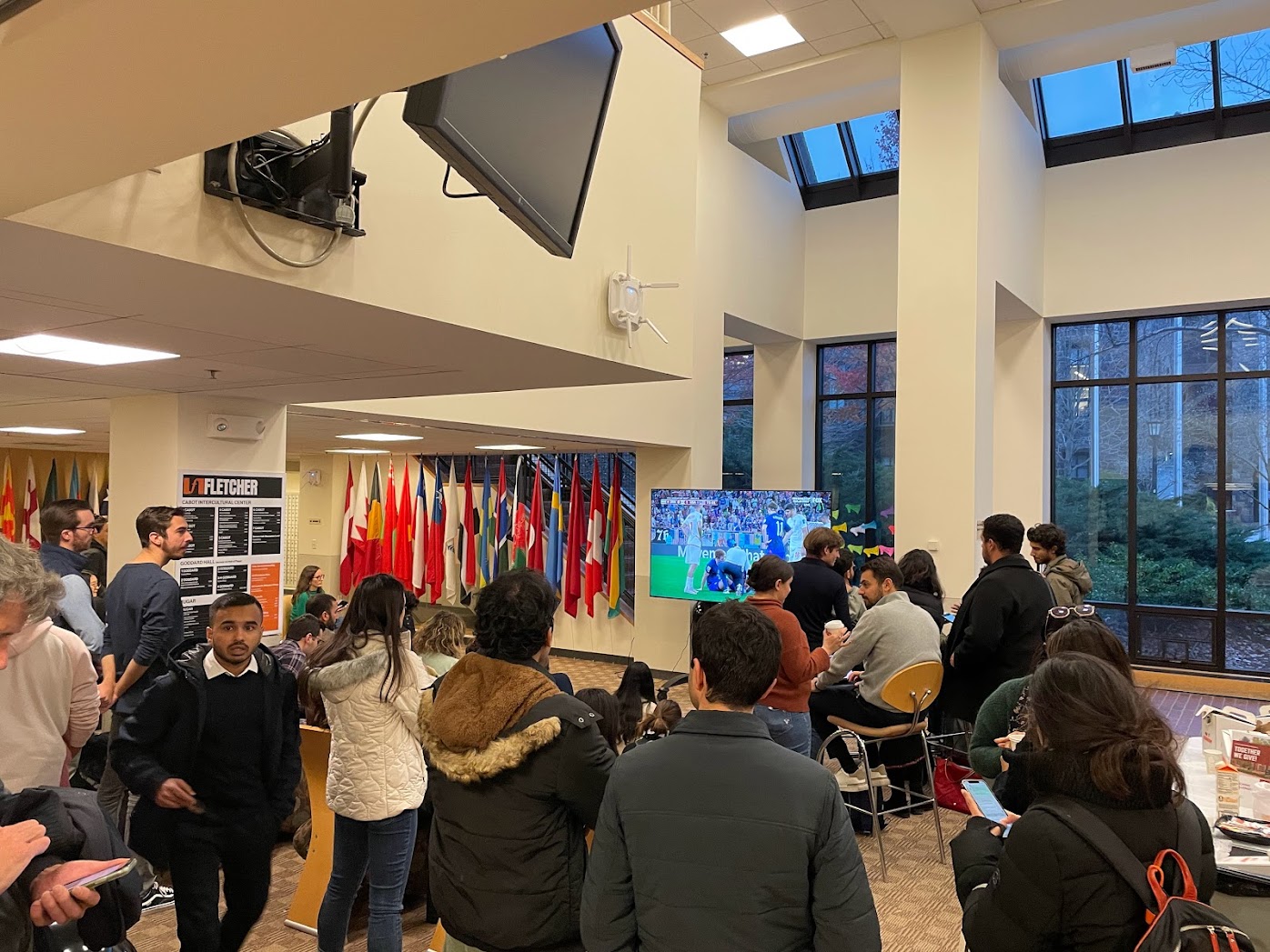 Since all fan bases but one end the World Cup with a broken heart, though, why not focus on the positives? It's been weird to have it unfold in the autumn months here, but given that it's an extremely busy time of year both for students and us in Admissions, it's a welcome diversion, and it's fun to be able to enjoy it when our student body is still around. As I write this the geopolitically-freighted US-Iran match is in its final minutes, and it's drawn a big crowd in the Hall of Flags. Suffice to say that one was a tense match-up.
It's proving a great opportunity for everyone in the Fletcher community to show their national pride in a reasonably uncomplicated context. Break out those team jerseys and get ready for the knockout round!