Friday, February 7
6:45-7:45PM
Barnum Hall
---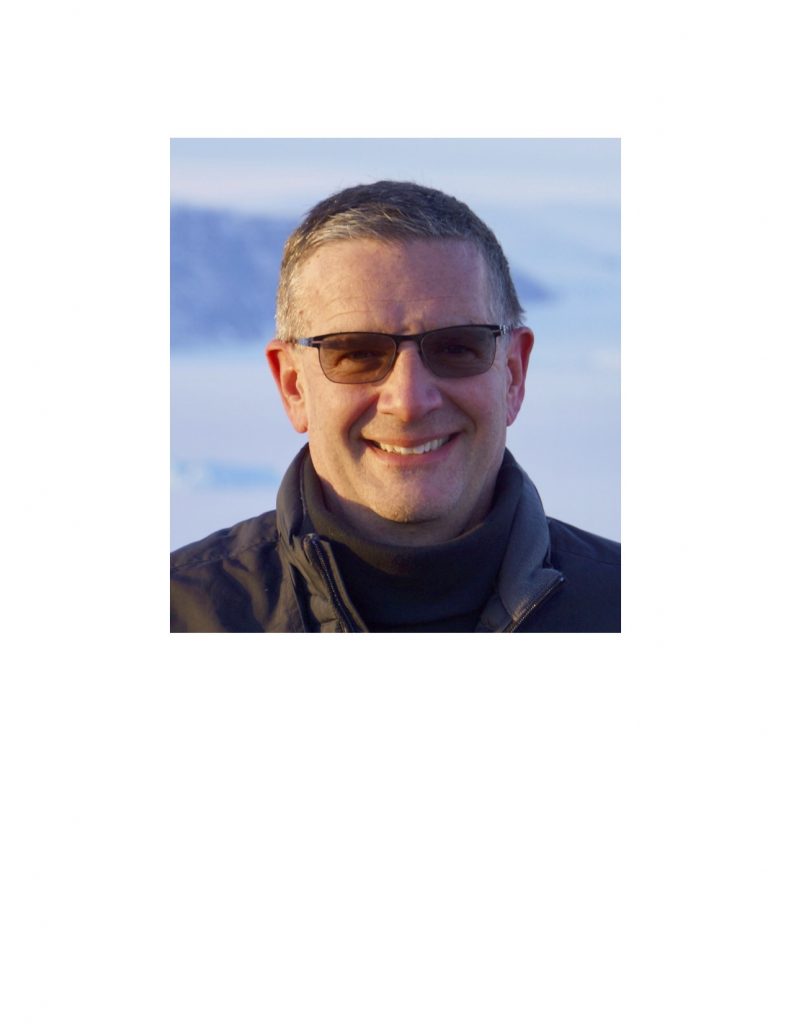 Dr. John Farrell – Dr. John Farrell is the Executive Director of the U.S. Arctic Research Commission, an independent federal agency of Presidential appointees that advises the White House and Congress on Arctic research matters and works with executive branch agencies to establish and execute a national Arctic research plan. The Commission also facilitates cooperation with local and state governments and recommends means for developing international scientific cooperation in the Arctic.
He obtained a Ph.D. and Sc.M. in geological sciences from Brown University, and a B.A. in geology from Franklin and Marshall College. He was a NSF-funded Post-Doctoral Fellow at Brown University and an NSERC-funded Senior Research Associate at the University of British Columbia, in Vancouver, Canada.
Farrell previously served as the Associate Dean of Research and Administration at the Graduate School of Oceanography at the University of Rhode Island. Before that, he was Director of the international Ocean Drilling Program that involved over 20 nations and had an annual budget of approximately $65M/yr. The program was dedicated to advancing scientific understanding of the Earth.
Farrell helped organize and conduct the first successful international scientific ocean drilling expedition to the high Arctic in 2004. He also participated in a US ocean mapping effort aboard the icebreaker US Coast Guard Cutter Healy in 2012. In 2018 he served as an Embassy Science Fellow in the U.S. Embassy in Berlin, Germany to support U.S. participation in the 2nd Arctic Science Ministerial. In 2019 he participated in a scientific oceanographic expedition to previously uncharted fjords in northern Greenland on the Swedish icebreaker Oden with USARC Commissioner Larry Mayer, the co-chief scientist. In 2019 he was awarded the Presidential Rank Award of Distinguished Executive, the highest award given a career civil servant.
---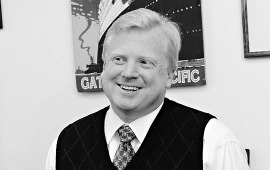 Mr. Ben Ford – Ben helps his clients reach their full potential. Whether helping out in his parents' flower shop in California or building retail stores in New York, Ben knows firsthand that the best product in the world means nothing unless you have the right people to make it and sell it. In any competitive market, a company's success depends on its ability to build multidisciplinary teams. Companies that fall back on outdated assumptions risk being surpassed by those that recognize the potential of a diverse workforce.
When it comes to providing legal services, Ben puts these principles into practice. Whether it's a Norwegian company looking for a foothold in the U.S. or an entrepreneur working in her basement to perfect seaweed harvesting techniques, the client benefits from Ben's well-rounded approach to problem-solving.
Mindful of his pre-law experiences, Ben took to his legal studies with a unique sense of perspective. With the help of his professors at Vanderbilt University Law School, Ben crafted a course of study designed to explore specific business challenges from a legal perspective. The result of this intensive study was a series of articles discussing novel approaches to business problems that combinedproven business principles with highly sophisticated legal tactics. Many of those articles have been published in leading trade publications and form the basis of Ben's practice.
Whether addressing a jury or a group of concerned business owners, Ben loves speaking about the law. He is as comfortable in a courtroom as he is in a boardroom. His passion for good ideas pervades every case he argues, and every article he writes. When not at work, Ben can be found on the water racing sailboats or cruising around in his vintage 1959 Lyman Sleeper.
---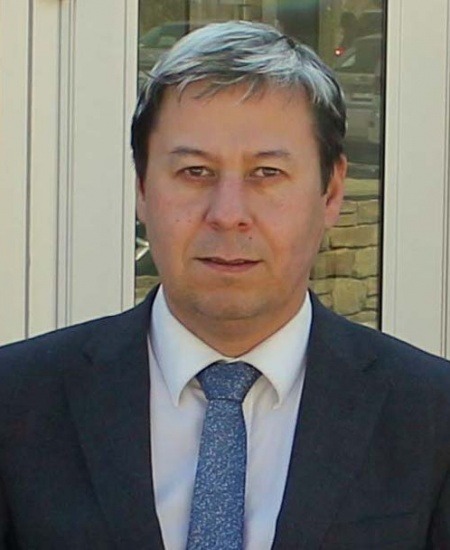 Mr. Inuuteq Holm Olsen – Inuuteq Holm Olsen is Minister Plenipotentiary and Head of Representation at the Greenland Representation at the Danish Embassy in Washington, DC as of January 1, 2014. He is also accredited to Canada. Greenland opened its representation in the North American continent in 2014.
Mr. Olsen has been invited to a be a speaker and panelist at numerous international internationalc onferences, universities and think tanks, in Europe, United States and Canada on issues pertaining to Greenland's self-determination process and role in international affairs, developments in the Arctic, effects of climate change and security issues. He has been involved in the negotiations and drafting of the chapter on foreign affairs in the Danish-Greenlandic Commission on Self-Governmento f 2008. He has also served as member of the the Danish Defense Commission of 2008 representing Greenland.
Prior to coming to DC he served as Deputy Minister for the Department of Foreign Affairs of the Government of Greenland, from 2004 to the end of 2012. He began his career at the Department of Foreign Affairs in 1996 and was Private Secretary to the Premier from 1997 through 1999.
He has also been posted at the Danish Foreign Ministry in Copenhagen and was at the Greenland Representation in Brussels from 2000 through 2003. He thereafter returned to Nuuk to be Head of Department at the Department of Foreign Affairs from 2003 – 2004. Mr. Holm Olsen earned a B.A. in Political Science from the University of Alaska Fairbanks in 1994 and a M.A. in International Affairs from The George Washington University in 1996.
---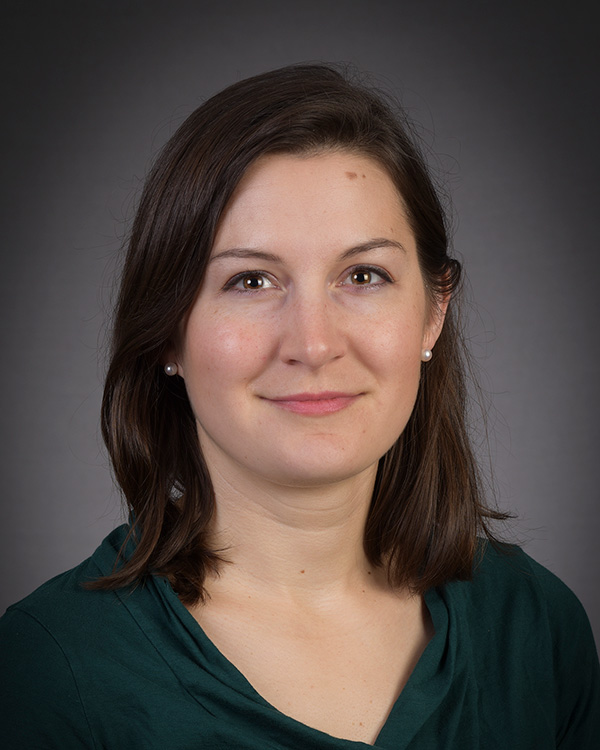 Dr. Rebecca Pincus – Rebecca Pincus is Assistant Professor in the Strategic and Operational Research Department (SORD) in the Center for Naval Warfare Studies at the U.S. Naval War College, and a member of the Institute for Future Warfare Studies within SORD. She previously served as primary investigator (PI) at the U.S. Coast Guard's Center for Arctic Study and Policy (CASP), located at the U.S. Coast Guard Academy. While at CASP, she served as lead author on the Coast Guard's High Latitude Study Addendum on polar icebreaking, and supported U.S.-Russian Federation negotiation of shipping corridors in the Bering Strait. Her research on Arctic security issues has been published in academic journals (Polar Geography, War and Society, and others) as well as in popular outlets like War on the Rocks, the BBC, and others. In 2015, she was a Fulbright Fellow in Iceland. Also in 2015, Yale University Press released her co-edited book, Diplomacy on Ice: Energy and the Environment in the Arctic and Antarctica. Dr. Pincus earned her PhD in 2013 from the University of Vermont.