Saturday, February 8
9:30-10:45AM
Barnum Hall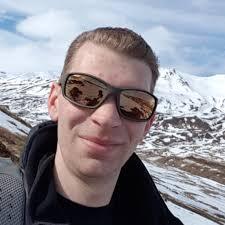 Mr. Magnus DeWitt – Magnus de Witt a doctoral student at the School of Science and Engineering at Reykjavík University. He graduated with a master's degree in sustainable energy engineering from the Iceland School of Energy hosted at Reykjavík University. Magnus also graduated from Fontys University, Venlo Netherlands, with a bachelor's degree in mechanical engineering. Since the beginning his research focused on process and project optimization with an emphasis on sustainability. During his time in Iceland and Siberia a special interest for Arctic issues arose. All these influential factors resulted in his current research project sustainable energy supply in unconnected Arctic areas.
---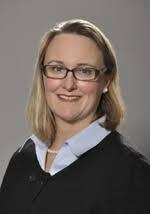 Ms. Dana Eidsness – Director, Maine North Atlantic Development Office (MENADO). Dana Eidsness joined Maine International Trade Center as a partner in January 2014 to open and run the Maine North Atlantic Development Office (MENADO). In this role, Dana works to develop trade, investment, and collaboration opportunities for Maine businesses and academic partners in North Atlantic markets, including Northern Europe, Atlantic Canada, and the Nordics. Additionally, she interfaces with the Arctic Council, Arctic Economic Council, the North Atlantic Ocean Cluster Alliance and other Arctic and North Atlantic-related organizations, to represent Maine's interests and to ensure that the state is included in important discussions regarding North Atlantic resources and sustainable development.
In prior positions, Dana served Director of International Business for the Vermont Chamber of Commerce, managing their international program and Shanghai Office, she was Executive Director of the Forum on Democracy & Trade from 2009-2011, Vermont Director of International Trade and Director of the Vermont Global Trade Partnership from 2005-2009; and she worked as a regional director for the Maine International Trade Center and as an International Project Manager for the Maine Manufacturing Extension Partnership (MEP), a program of the U.S. Department of Commerce and National Institute of Standards and Technology. Earlier in her career, Dana worked in the private sector in a variety of international positions and as an international business development consultant
Eidsness holds a B.A. in International Studies, with a minor in International Business and emphasis on Chinese language and culture from Dominican University in San Rafael, CA. She completed 2 years of study at World College West (now Presidio World College in San Francisco) in the International Service and Development Program. Dana lives on Orr's Island with her husband and two daughters.
---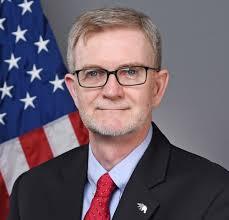 Dr. Martin Jeffries – I joined CRREL, the Cold Regions Research and Engineering Laboratory of the U.S. Army Corps of Engineers, in September 2018. As a member of the senior leadership team in the Executive Office of the Director, I have particular responsibility for strengthening the Arctic science and engineering portfolio.

Between March 2014 and September 2018 I was the Arctic Science Advisor and Program Officer for Arctic and Global Prediction in the Ocean, Atmosphere and Space Research Division (Code 322) at the Office of Naval Research (ONR).
From 29 February 2016 ("Leap Day") to 31 March 2018 I was on detail to the White House Office of Science and Technology Policy (OSTP), where I was the Assistant Director for Polar Sciences and Executive Director of the Interagency Arctic Research Policy Committee (IARPC), a working group of the National Science and Technology Council (NSTC).

Prior to ONR, I was a Research Professor of Geophysics at the University of Alaska Fairbanks (UAF), where I was employed from August 1985 to March 2014. My research on the cryosphere (that's cold and icy stuff) took me to both the Arctic and Antarctic, where I studied sea ice and freshwater ice, and ice shelves and icebergs.

Between November 2006 and March 2014 I was on leave from UAF and worked in Washington, DC, for three different Federal Government science agencies (National Science Foundation, ONR, U.S. Arctic Research Commission) under the terms of the Inter-governmental Personnel Act (IPA).
---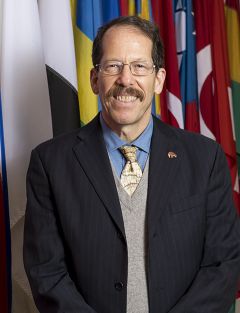 Paul Arthur Berkman is a professor of practice in science diplomacy and directs the Science Diplomacy Center at The Fletcher School of Law and Diplomacy at Tufts University. He is an internationally-renowned scientist, explorer, educator and author who has made significant contributions to the sustainable development of our world during the past three decades. He is especially motivated to establish connections between science, diplomacy and information technology to promote cooperation and prevent discord for good governance of regions beyond sovereign jurisdictions – which account for nearly 70% of the Earth.
Paul was a visiting professor at the University of California at the age of 24, after wintering in Antarctica on a SCUBA research expedition the previous year, and travelled to all seven continents before the age of 30. He was former head of the Arctic Ocean Geopolitics Programme at the University of Cambridge and a research professor at the University of California Santa Barbara.
In September 2015, Prof. Berkman joined The Fletcher School as professor of practice in science diplomacy. In addition, he is the founder and sole-owner of EvREsearch LTD, chief executive of DigIn (Digital Integration Technology Limited) and chair of the Foundation for the Good Governance of International Spaces.
Prof. Berkman also is the coordinator of the international Arctic Options and Pan-Arctic Options projects, which are funded by government agencies from 2013-2020, and address Holistic Integration for Arctic Coastal-Marine Sustainability. He convened and chaired the Antarctic Treaty Summit in Washington, DC on the 50th anniversary of the Antarctic Treaty, involving 40 sponsoring institutions from around the world, a keynote address from the United Nations Secretary-General, and adoption of a joint resolution with unanimous consent in the United States House of Representatives and the United States Senate. He also convened the NATO advanced research workshop that became the first formal dialogue between NATO and Russia regarding Arctic security, stimulating subsequent presentations to the Norwegian Parliament and NATO Maritime Command.
Professor Berkman co-convened and chaired the Workshop on Safe Ship Operations in the Arctic Ocean at the International Maritime Organization with more than seventy participating organizations. He also co-chaired the International Conference on Data Sharing and Integration for Global Sustainability convened by the International Council of Science / World Data System and Committee on Data for Science and Technology.
Professor Berkman serves as an expert consultant and principal investigator on diverse international projects, sharing insights directly with heads of state and other government leaders as well as captains of industry. He is interviewed regularly by newspapers and magazines as well as by radio and television. He has an extensive record of interdisciplinary publication and among his books are: "Environmental Security in the Arctic Ocean" (Springer, 2012); "Science Diplomacy: Antarctica, Science and the Governance of International Spaces" (Smithsonian Institution Scholarly Press, 2011); "Environmental Security in the Arctic Ocean: Promoting Cooperation and Preventing Conflict" (Berkman, Routledge, 2010); and "Science into Policy: Global Lessons from Antarctica" (Academic Press, 2002).
For his contributions, Professor Berkman has received the following recognition: the Antarctic Service Medal from the United States Congress; NASA Faculty Fellowship at the Jet Propulsion Laboratory, California Institute of Technology; Byrd Fellowship at The Ohio State University; Japan Society for the Promotion of Science Fellowship at the National Institute of Polar Research in Japan; Erskine Fellowship in the Gateway Antarctica, University of Canterbury in New Zealand; and Fulbright Distinguished Scholarship at the University of Cambridge in the United Kingdom as well as being elected to the Norwegian Scientific Academy for Polar Research. Paul has a master's degree and doctorate in biological oceanography from the University of Rhode Island, where he was a National Science Foundation Graduate Fellow. Paul is happily married with two daughters.

---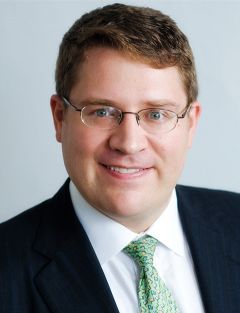 Dr. Rocky Weitz, Moderator – Rockford Weitz is professor of practice, entrepreneur coach, and director of the Maritime Studies Program at The Fletcher School of Law and Diplomacy. He also serves as president of the Institute for Global Maritime Studies Inc., a 501(c)(3) non-profit seeking practical solutions to global maritime challenges, and president & CEO at Rhumb Line International LLC, a consultancy providing strategic advice to entrepreneurs and startups.
In 2014, Rockford served as founding executive director at FinTech Sandbox Inc. From 2008 to 2013, he served as founding CEO at CargoMetrics, leading the effort to build a VC-backed financial technology business that started in his Cambridge apartment. Prior to co-founding CargoMetrics, he was a senior fellow at the Institute for Global Maritime Studies, a team leader of Fletcher's Abu Dhabi Project, a fellow at Fletcher's Maritime Studies Program, and a fellow at Fletcher's Jebsen Center for Counter-Terrorism Studies. He has taught courses in jurisprudence, maritime security, and global maritime affairs at The Fletcher School, and published op-eds in The New York Times, The Christian Science Monitor, and The Straits Times (Singapore), among others. Before co-founding Rhumb Line in 2005, he served as international counsel at Schweitzer Engineering Laboratories Inc., leading the effort to open 12 international subsidiaries and streamline global operations. He also worked at the U.S. trade representative, and co-founded and served as program director of the Borgenicht Peace Initiative, a social entrepreneurship venture in Bethlehem.
Rockford earned a J.D. from Harvard Law School, M.A. and Ph.D. degrees from The Fletcher School, and a B.A. in International Relations: Political Economy from the College of William and Mary. He is a fellow in the U.S.-Japan Leadership Program, a member of the Fletcher School's Advancement Council, and a member of the Council on Foreign Relations.