Saturday, February 8
1:45-3:00PM
Barnum Hall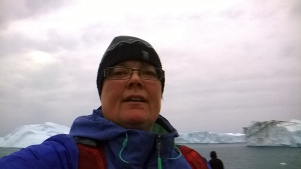 Maria Ackrén – Professor Maria Ackrén was born and raised on the Åland Islands in Finland. She took her BA degree in Political Science at Mid-Sweden University in Sundsvall in 1999 and then moved back to Finland to take her MA degree in Political Science in 2002 at Åbo Akademi University in Turku. After that she continued with a Ph.D. at the same institution (ÅA) and this was accomplished back in 2009. She moved to Greenland in 2011 to become Associate Professor in Political Science at Ilisimatusarfik/University of Greenland where she is still located.
She teaches Introductory courses in Political Science, Methodology and Advanced courses in Political Science at Ilisimatusarfik/University of Greenland. She supervises students on all levels and usually the topics vary but are mostly related to Arctic or Greenlandic matters.
Her research interests are focused on autonomy regimes in the world, island studies, regional parties and international relations within the Arctic. Professor Ackrén is also interested in comparative methods. Right now, the research is focused on Greenlandic issues, such as, the Thule base, independence issue, democracy and uranium mining. Currently she is working with some pieces in relation to the Arctic Council and its future.
---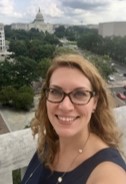 Ms. Eugenie Panitcherska – Eugénie is currently First Secretary at the Embassy of Canada in Washington D.C., focusing on Arctic and Indigenous Affairs. She joined the foreign service in 2003. Her first assignment abroad was in Beijing, China (2006-2008) in the Public Affairs section responsible for media relations, communications and outreach. From 2009 to 2013, she was posted in Oslo, Norway as head of the Political and Public Affairs section, managing Canada's political, economic and advocacy program, and where her interest for the Arctic started. During that assignment, Eugénie was also chargé d'affaires in Norway and non-resident chargé d'affaires for the Canadian Embassy in Reykjavik, Iceland. At headquarters, Eugénie has worked on a variety of issues, including security and defence (NATO/OSCE) as well as human rights. She has a bachelor's degree in Political Studies and International Relations and a Master's in Public Administration.
---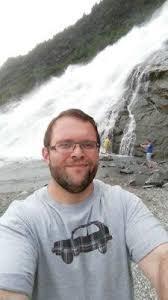 Mr. Zachary Schulman – Mr. Zachary Schulman currently serves as the Arctic Policy Coordinator for the United States Coast Guard, where he manages the programmatic execution of Arctic policy across all 11 statutory missions of the Coast Guard enterprise to ensure safe, secure, and environmentally responsible maritime activity in the Arctic. A trained geographer and licensed attorney, Mr. Schulman's personal and professional passions have focused on understanding and participating in the highly dynamic nexus of maritime governance, climate change, national security, and transportation policymaking in the polar regions. His prior Coast Guard positions have included serving as the Federal Highway Administration Liaison and Arctic Policy Development Officer. In addition, he has represented both the United States and the Republic of Cape Verde at the United Nations on maritime security and environmental issues. Mr. Schulman is also a recipient of the Sea Grant Knauss Marine Policy Fellowship from the National Oceanographic and Atmospheric Administration.
Mr. Schulman earned his Juris Doctorate from Pace University School of Law, as well as a MA in Geography and BA in International Affairs and Geography from The George Washington University. He currently lives in Maryland with his wife TyAnn.
---