Norman Naimark: Stalin and the Fate of Europe: The Postwar Struggle for Sovereignty
April 16 @ 5:30 pm

-

7:00 pm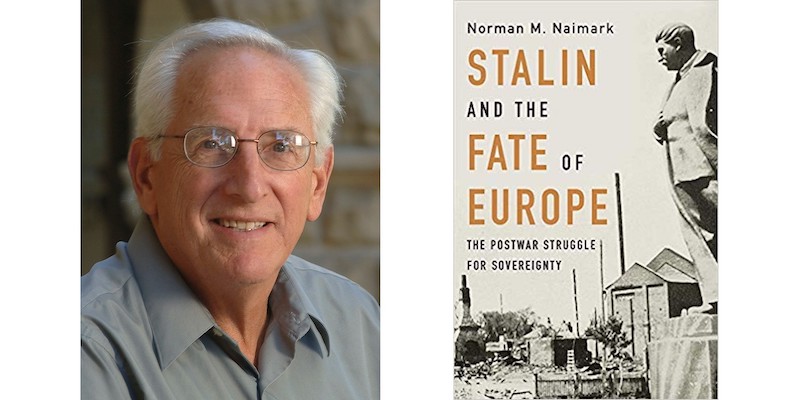 The Russia and Eurasia Program at The Fletcher School is pleased to award its second annual U.S.-Russia Relations Book Prize to Professor Norman Naimark of Stanford University for his new book Stalin and the Fate of Europe: The Postwar Struggle for Sovereignty (2019). The award recognizes an outstanding book on historical or contemporary foreign policy discourse pertaining to the past or present of U.S.-Russia relations. Please join us for a book talk by Naimark. Refreshments will be provided. Attendance is by registration only on Eventbrite.
Was the division of Europe after World War II inevitable? In this powerful reassessment of the postwar order in Europe, Norman Naimark suggests that Joseph Stalin was far more open to a settlement on the continent than we have thought. Through revealing case studies from Poland and Yugoslavia to Denmark and Albania, Naimark recasts the early Cold War by focusing on Europeans' fight to determine their future.
Norman Naimark is the Robert and Florence McDonnell Professor of East European Studies, a Professor of History and (by courtesy) of German Studies, and Senior Fellow of the Hoover Institution and (by courtesy) of the Freeman-Spogli Institute for International Studies. He formerly served as the Sakurako and William Fisher Family Director of the Stanford Global Studies Division, the Burke Family Director of the Bing Overseas Studies Program, the Convener of the European Forum (predecessor to The Europe Center), Chair of the History Department, and the Director of Stanford's Center for Russian, East European, and Eurasian Studies.
Naimark earned his Ph.D. in History from Stanford University in 1972 and before returning to join the faculty in 1988, he was a professor of history at Boston University and a fellow of the Russian Research Center at Harvard. He also held the visiting Catherine Wasserman Davis Chair of Slavic Studies at Wellesley College. He has been awarded the Officer's Cross of the Order of Merit of the Federal Republic of Germany (1996), the Richard W. Lyman Award for outstanding faculty volunteer service (1995), and the Dean's Teaching Award from Stanford University for 1991-1992 and 2002-2003. He is interested in modern Eastern European and Russian history, and his research focuses on Soviet policies and actions in Europe after World War II and on genocide and ethnic cleansing in the twentieth century.