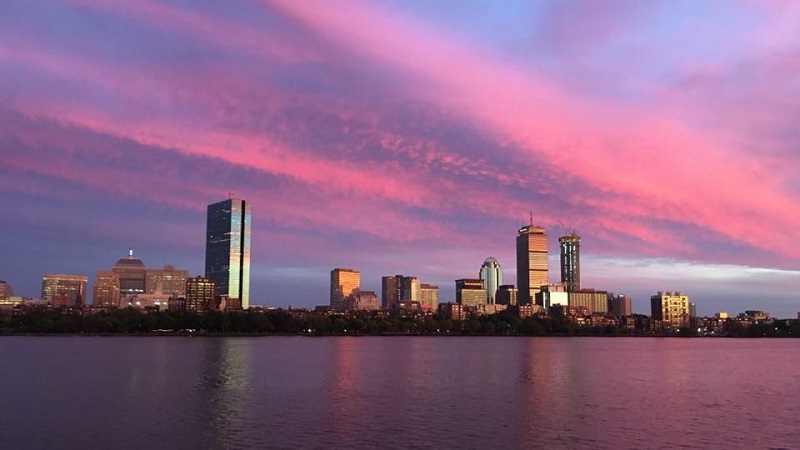 The U.S. Government's Response to the Aftermath of the Soviet Collapse: A U.S. Insider's View
Tuesday, September 10, 2019 | 12:00-1:45pm 
CGIS South Building, 1730 Cambridge Street, Room S354
Ambassador Krol recently retired from the U.S. Foreign Service, concluding a 36-year diplomatic career with his final assignment as U.S. Ambassador to Kazakhstan. He has spent the last 30 years dealing with and serving in states that emerged from the former Soviet Union such as Russia, Ukraine, Belarus, Uzbekistan, and Kazakhstan. Krol also held ambassadorships to Uzbekistan and Belarus, and served as Deputy Assistant Secretary of State responsible for Central Asia (2008-2010). Earlier in his career, Krol served as Minister Counselor for Political Affairs at the U.S. Embassy in Moscow and Director of the Office of Russian Affairs at the State Department. Krol has received numerous State Department awards, including the Secretary of State's Distinguished Service Award as well as high state decorations from the governments of Lithuania, Uzbekistan, and Kazakhstan. Ambassador Krol is a graduate of Harvard University (A.B. 1978) and Oxford University (B.A., M.A. 1980.) He resides in Middletown, Rhode Island and is currently preparing a course on the Evolution of the Former Soviet World to teach in the Spring as an Adjunct Professor at the U.S. Naval War College in Newport, Rhode Island.
George A. Krol, U.S. Ambassador to Kazakhstan, Uzbekistan, and Belarus (Retired)
Commentator: Thomas W. Simons, Jr., U.S. Ambassador to Poland and Pakistan (retired); Center Associate, Davis Center
Great Decisions. The Rise of Populism in Europe 
Wednesday, September 25, 2019 | 6:00-7:30pm
Boston Public Library, Rabb Hall, 700 Boylston Street, Boston, MA 
Mass migration, and the problems associated with it, have directly abetted the rise of populist parties in Europe. Opposition to immigration was the prime driver of support for Brexit, it brought a far-right party to the German Bundestag for the first time since the 1950s, and propelled Marine Le Pen to win a third of the vote in the French presidential election. In addition to calling for stronger borders, however, these parties are invariably illiberal, anti-American, anti-NATO and pro-Kremlin, making their rise a matter of serious concern for the national security interests of the United States.
Vivien A. Schmidt is Jean Monnet Professor of European Integration, Professor of International Relations in the Frederick S. Pardee School of Global Studies and Professor of Political Science at Boston University, as well as Founding Director of BU's Center for the Study of Europe.  She received her B.A. from Bryn Mawr College and her Masters and PhD from the University of Chicago.  Schmidt's research focuses on European political economy, institutions, democracy, and political theory—in particular on the importance of ideas and discourse in political analysis (discursive institutionalism).
Schmidt is a Visiting Professor at LUISS Guido Carli University in Rome and at the Copenhagen Business School.  She has also been a visiting professor or visiting scholar at the Free University of Berlin, the Free University of Brussels, Sciences Po in Paris, the European University Institute, and Oxford University, among others.  She is past head of the European Union Studies Association (EUSA) and sits on a number of advisory boards, including the Wissenschaft Zentrum Berlin, the Vienna Institute for Peace, the Foundation for European Progressive Studies (Brussels), and the Sheffield Political Economy Research Institute. She has published a dozen books, over 200 scholarly journal articles or chapters in books, and numerous policy briefs and comments, most recently on the Eurozone crisis.  Her current work, supported by a Guggenheim fellowship, focuses on the 'rhetoric of discontent,' through a transatlantic investigation of the populist revolt against globalization and Europeanization.