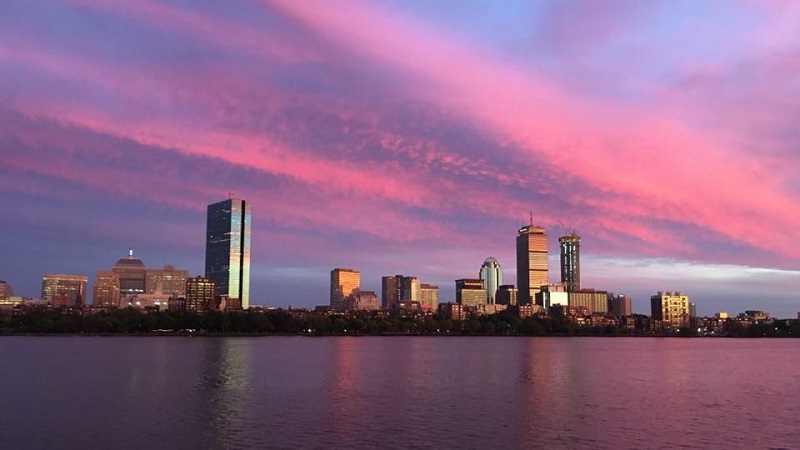 For more information about the upcoming events in the greater Boston area, subscribe to the following newsletters:
---
New START and the Future of US-Russia Arms Control
Monday, October 19, 2020 | 10:00 – 11:00am
The New Strategic Arms Reduction Treaty (New START) is the last strategic nuclear arms control agreement still in force between the United States and Russia. It will expire in less than 4 months unless extended, and negotiations to that end are now underway. On October 19, Lynn Rusten and Feodor Voitolovsky will join the Kennan Institute for a conversation on the American and Russian perspectives on the future of New START and the changing technological and security landscape that will shape the next five years of arms control. Send questions to the  panelists by email to kennan@wilsoncenter.org, tweet @KennanInstitute, or post on Facebook. Make sure to RSVP here.
Speakers:
Lynn Rusten, Vice President, Global Nuclear Policy Program, Nuclear Threat Initiative (NTI)
Feodor Voitolovsky, Head of Section, Senior Research Fellow, Institute of World Economy and International Relations of Russian Academy of Sciences
Moderator: Matthew Rojanksy, Director, Kennan Institute
---
Engaging the Evil Empire: Washington, Moscow, and the Beginning of the End of the Cold War
Monday, October 19, 2020 | 4:00 – 5:30pm
The received wisdom in diplomatic circles is that the beginning of the end of the Cold War came from changing policy preferences and that President Reagan in particular opted for a more conciliatory and less bellicose diplomatic approach. In reality, as Simon Miles clearly demonstrates in Engaging the Evil Empire, Reagan and ranking officials in the National Security Council had determined that the United States enjoyed a strategic margin of error that permitted it to engage Moscow overtly. As US grand strategy developed, so did that of the Soviet Union. Engaging the Evil Empire covers five critical years of Cold War history when Soviet leaders tried to reduce tensions between the two nations in order to gain economic breathing room. Miles's narrative shifts the focus of Cold War historians away from exclusive attention on Washington by focusing on the years of back-channel communiqués and internal strategy debates in Moscow as well as Prague and East Berlin. Make sure to RSVP here.
Speakers:
Simone Miles, Assistant Professor in the Sanford School of Public Policy, Duke University
Elizabeth C. Charles, Office of the Historian at the U.S. Department of State
Mary Sarotte, Marie-Josee and Henry R Kravis Distinguished Professor of Historical Studies, Johns Hopkins School of Advanced International Studies
---