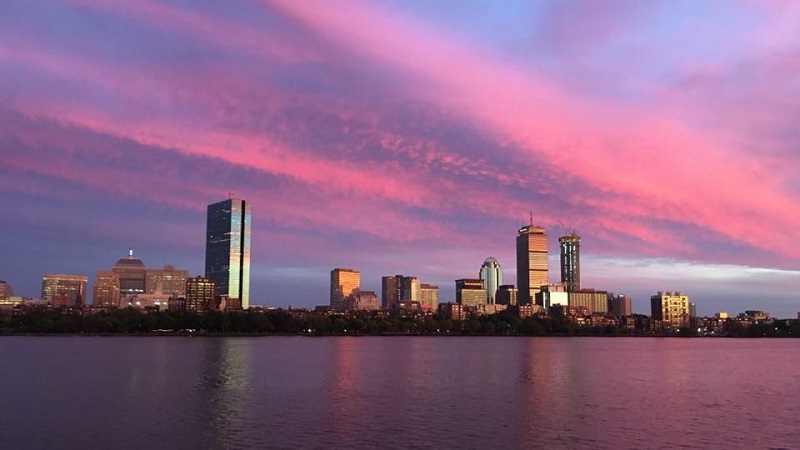 We promote events pertaining to Russia and Eurasia that are conducted in the Boston area and online. Please check out the links below for more information about upcoming events at affiliated institutions. Scroll further to find information about upcoming external events that might be of interest to the Fletcher community.
---
Eurasia Center at Atlantic Council
What to Expect from Ukraine in 2022
Thursday, January 20, 2022 | 3:30pm ET
While the world focuses on Russia's military buildup along Ukraine's borders, domestic developments in Kyiv seem to be backtracking. One of President Zelenskyy's political rivals, former president Petro Poroshenko, has been charged with treason. The National Security and Defense Council is assembling a list of the country's wealthiest individuals to sanction under Zelenskyy's controversial "anti-oligarch" law. The selection competition for the new head of the Specialized Anti-Corruption Prosecutor's Office was cancelled at the eleventh hour. Yet there are some promising trends too, including the ongoing judicial reform process and the adoption of the new National Anti-Corruption Bureau of Ukraine law. Where is Ukraine heading in 2022 and why? How can Ukraine continue its democratic trajectory as it faces the Russian threat along its borders and infighting at home? With Ukraine's post-2014 reforms increasingly under threat, how can the West best support its partners in Kyiv? Ambassador John Herbst, senior director of the Atlantic Council's Eurasia Center, Kira Rudik, head of the Holos party in the Verkhovna Rada, and Prime Minister Arseniy Yatsenyuk, former prime minister of Ukraine and head of the Open Ukraine Foundation, join to discuss what may lie ahead for Ukraine in 2022. Melinda Haring, deputy director of the Eurasia Center, moderates. Click here to register.
---
Harriman Institute of Russian, Eurasian, and East European Studies at Columbia University
Post-Soviet Conflicts: Doing Better Than We Thought?
Monday, January 24, 2022 | 12:00pm – 1:00pm ET
Please join the Harriman Institute for talk on post-Soviet conflicts by Nina Lutterjohann, a former Visiting Scholar at the Harriman Institute, moderated by Elise Giuliano(Harriman Institute). The Eastern Partnership (EaP) has been the flagship project of the EU since 2009. Often, and especially since 2013, this has led to disagreement and even hostility between the Kremlin and the EU. The EU's outreach through Association Agreements (AA) and Deep and Comprehensive Free Trade Agreements (DCFTA), while intended as only beneficial, created seemingly exclusive choices for these countries between the EU and Moscow's Eurasian Union. Ukraine's Yanukovych government's rejection of the association agreement and the ensuring Maidan protests of 2013-14 led to regime change, Russian annexation of Crimea, and continuing conflict in Eastern Ukraine. The focus of Lutterjohann's research offers a comparative perspective to better understand the origins, dynamics, and scenarios of these conflicts. Click here to register.
---
Harriman Institute of Russian, Eurasian, and East European Studies at Columbia University
Crisis in Kazakhstan: Protests, Regime Stability, and Regional Security
Wednesday, January 26, 2022 | 12:00pm – 1:30pm ET
Kazakhstan is now recovering from its worst bout of unrest since acquiring independence in 1991. Protests in early January over a gas-price hike mysteriously escalated, leading to scenes of chaotic violence in Almaty and other cities. President Kassym-Jomart Tokaev responded with force. He also sought and received support from the Russia-led Collective Security Treaty Organization (CSTO), which dispatched a roughly 2,500-strong peacekeeping force to Kazakhstan. Amid the tumult, Tokaev moved to curb the influence of former president Nursultan Nazarbayev and his close associates. And with the restoration of order, Tokaev took measures to address public discontent, announcing the establishment of a social fund, stating: "I believe the time has come to pay that which is due to the people." How did the protests erupt and how will recent events influence government policy? Who is in charge? Will Kazakhstan's foreign policy orientation change? And what is the significance of the CSTO's intervention? Our expert panelists will address these and other questions, as well as ponder what the future holds for the country widely considered as Central Asia's economic engine. Click here to register.
---
Harriman Institute of Russian, Eurasian, and East European Studies at Columbia University
NDI Poll: What are Kosovo's Citizens' Big Concerns at Home and Abroad?
Friday, January 28, 2022 | 12:00pm – 1:30pm ET
The National Democratic Institute for International Affairs (NDI) conducted a poll from April 27 to May 6, 2021 that showed Kosovo citizens were more optimistic than in the fall about the direction of the country. Economic recovery from the COVID-19 pandemic and vaccination against the virus joined longstanding concerns related to unemployment and corruption. Concern about the safety of the vaccine was high, and belief in false COVID-19 narratives remained, just before Kosovo began its broader national vaccination campaign. Poll respondents continued to prioritize unemployment and corruption as key issues of concern. Few believed that the dearth of women in leadership positions is related to their leadership abilities or toughness; more believed they are held back by men, or discrimination. Robert Benjamin, NDI senior associate and the regional director of Central and Eastern Europe programs, Brooklyn Richards, NDI program associate for Central and Eastern Europe Programs, and Elizabeth Saam, NDI senior program manager for Central and Eastern Europe will present the comprehensive findings of the poll. The panel is joined by Agon Maliqi, a policy analyst and co-founder and Chairman of the Board of Skunker, a Democracy NGO based in Pristina. Tanya Domi will moderate the discussion. Click here to register. 

---
Harriman Institute of Russian, Eurasian, and East European Studies at Columbia University
Crisis and Bargaining Over Ukraine: A New US-Russia Security Order?
Monday, January 31, 2022 | 12:00pm – 1:30pm ET
As Russian troops have amassed on Ukrainian's border, talks aimed at resolving the stand-off between Russia and NATO appear to have collapsed. Poland's Foreign Minister warned that "It seems that the risk of war in the OSCE area is now greater than ever before in the last 30 years." Russia has been seeking a new European security agreement that would include formal binding pledges to limit NATO's expansion and military activities across Eastern Europe. US and NATO officials respond that they will not give up on NATO's principles, especially its "open door" policy towards membership. Ukrainians are bracing for a renewed conflict amidst domestic political turmoil. Are the Russian and Western positions irreconcilable? How did we get to the brink of another conflict? And how would a Russian-Ukrainian war affect Russian and Ukrainian domestic politics? How would it impact Ukrainian identity and foreign policy goals? Click here to register.
---
Ukrainian Research Institute at Harvard University
TCUP Conference: Beyond Borderland: 30 Years of Ukrainian Sovereignty
Monday, February 7, 2022 – Friday, February 11, 2022
In August 2021, Ukraine celebrated 30 years of independence following the collapse of the Soviet Union. While the ideas of independence and sovereignty have always resonated for Ukraine, they have various complex meanings in the modern world. Do state borders designate sovereign land? What happens when those borders change? Who can claim to be part of a sovereign state? And how does the internet change our understanding of sovereignty? With increased urgency brought to these questions by the Russian annexation of Crimea and ongoing war in Donbas, the 2022 TCUP Conference interrogates the meaning of "sovereignty" for Ukraine in the 21st century. Click here to register.
---