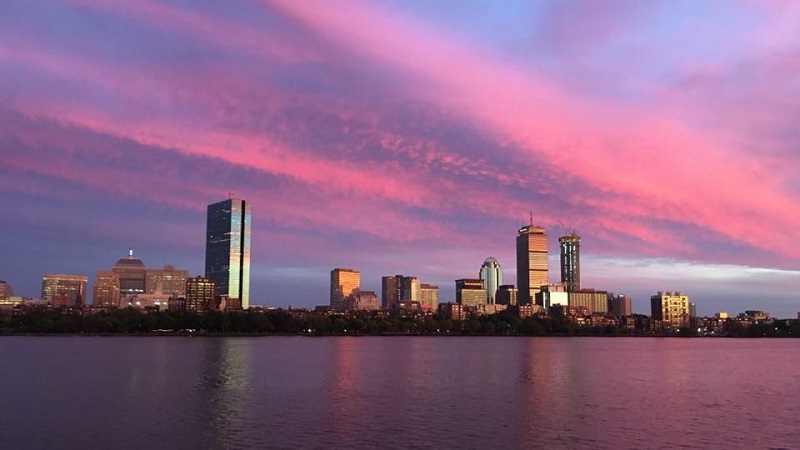 We promote events pertaining to Russia and Eurasia that are conducted in the Boston area and online. Please check out the links below for more information about upcoming events at affiliated institutions. Scroll further to find information about upcoming external events that might be of interest to the Fletcher community.
---
Events in Greater Boston
Davis Center for Russian and Eurasia Studies at Harvard University
Does Georgia Have a European Future and Why Does It Matter?
Monday, September 18, 2023 | 4:30 PM – 6:00 PM EST
Giorgi Badridze, Georgia's former ambassador to the UK, will address the impact the war against Ukraine has had on Georgia's relations with the European Union and Russia. Granted a European perspective by the European Council in June 2022, Georgia must satisfy 12 conditions to gain candidacy by the end of this year. Why is this important to Georgia and the EU? What does it tell us about the progress of democracy in Georgia, and what is the future of Georgia should it fail to gain EU candidacy? Click here to register.
Ukrainian Research Institute at Harvard University
Peace after Victory: Ukraine's Wartime and Post-War Challenges
Monday, September 18, 2023 | 12:30 PM – 2:00 PM EST
Join Yevhen Hlibovytsky for a discussion of Ukraine's current political landscape, challenges to Ukraine's democracy now and after the war, and the priorities for post-war reconstruction. A prolonged war in Ukraine will have numerous effects on Ukrainian society, defining its future challenges, from the security and economic sectors to culture and demographics. Lasting peace and stability in Ukraine will require a multi-pronged approach and support from international partners. This conversation will be held under the Chatham House Rule and will not be recorded or streamed.
Europe, Russia and Eurasia Program at CSIS
Doing Business in Ukraine: The Role of the Private Sector in Ukraine's Economic Reconstruction and Transformation
Thursday, September 21 – Friday, September 22, 2023 | 8:30 AM EST
This conference will bring Ukrainian leaders from the private sector and government together to engage with each other and with representatives from multinational companies, the Biden Administration, and representatives of the U.S. Congress, to discuss Ukrainian business and trade opportunities with the U.S. and G-7 allies. The conference will be informed by the work of the CSIS Ukraine Economic Reconstruction Commission, which aims to develop a policy framework to guide the economic modernization and transformation of Ukraine. Following the Ukraine Reconstruction Conference in London, this conference is an important opportunity to build off the commitments made in June and go deeper into key economic sectors that will be core to Ukraine's reconstruction. The conference will also facilitate a dialogue to identify the immediate and longer-term barriers to investment in Ukraine, and practical solutions to address these concerns. To request to attend, please fill out this registration form. Once submitted, CSIS will follow up to confirm registration and provide details.
Online Events
Starr Forum
Rebuilding Ukraine While Under Fire
Monday, September 18, 2023 | 12:00 PM – 1:15 PM EST
Join us for a discussion with experts–including Oleg Ustenko, the economic advisor to President Zelensky–on rebuilding Ukraine in the midst of the ongoing war. Joining Ustenko is Simon Johnson, professor at MIT Sloan and former chief economist at the International Monetary Fund. Click here to register.
Europe, Russia and Eurasia Program at CSIS
Russia as a Strategic Threat: Ukraine, NATO, and Beyond Europe
Monday, September 18, 2023 | 10:00 AM – 11:30 AM EST
This online-only event will examine how sanctions-induced limits on Russia's defense industrial capacity have been impacting, and will continue to impact, Russia's ability to wage war on Ukraine, counter NATO, and remain a major actor in global arms sales. The panelists will discuss the findings of recent reports they authored for CSIS, which were dedicated to these topics. These include, A War of Attrition, and Agile and Adaptable: U.S. and NATO Approaches to Russia's Short-Term Military Potential. Watch live here.
Atlantic Council
New power dynamics in the MENA region after the Ukraine crisis
Monday, September 18, 2023 | 9:00 AM EST
A new multipolar order is reshaping the MENA region as global powers like China, Russia, and the United States vie for influence amidst uncertainties stemming from Russia's actions in Ukraine. MENA nations are reevaluating alliances, driven by regional security concerns. Russia's war in Ukraine has highlighted challenges and opportunities, including the normalization of Israel-Arab relations through the Abraham Accords. Explore the impact of this shifting order on global power dynamics and how regional security uncertainties are shaping MENA countries' strategic decisions. Join the Atlantic Council's North Africa Program and the Italian Institute for International Political Studies (ISPI) on September 18 for a conference titled "New power dynamics in the MENA region after the Ukraine crisis." Watch the livestream here.
Europe, Russia and Eurasia Program at CSIS
The Future of Security in the Black Sea Region
Tuesday, September 19, 2023 | 3:30 PM – 4:30 PM EST
Please join the Europe, Russia, and Eurasia Program for an online-only event discussing the future of defense and security in the broader Black Sea region. Max Bergmann will be joined by Jeffrey Mankoff and Lisa Aronsson to explore the major strategic issues facing the various powers operating in this theater, particularly in the context of the ongoing war in Ukraine. Jeff and Lisa will also share the findings of a report they published in February of 2023, The Inhospitable Sea: Toward a New U.S. Strategy for the Black Sea Region. Watch the webcast here.
Wilson Center
Book Talk | Creating the Post-Soviet Russian Market Economy
Wednesday, September 20, 2023 | 2:00 PM – 3:00 PM EST
Russia's full-scale invasion of Ukraine has obscured the history of Russian-American relations during the 1980s and 1990s, making it easy to lose sight of the profound changes that took place. In this book talk, Daniel Satinsky will present on his work, Creating the Post-Soviet Russian Market Economy, which draws on interviews with citizen diplomats, entrepreneurs, and aid officials to explore how the effects of Russia's post-Soviet transformation and America's involvement in that process continue to reverberate into the present. Guests must register via Zoom in order to receive the webinar information.
Ukrainian Research Institute at Harvard University
Book Talk | The Zelensky Effect
Wednesday, September 20, 2023 | 5:00 PM – 6:30 PM EST
With Russian shells raining on Kyiv and tanks closing in, American forces prepared to evacuate Ukraine's leader. Just three years earlier, his apparent main qualification had been playing a president on TV. But Volodymyr Zelensky reportedly retorted, 'I need ammunition, not a ride.' Ukrainian forces won the battle for Kyiv, ensuring their country's independence even as a longer war began for the southeast. You cannot understand the historic events of 2022 without understanding Zelensky. But the Zelensky effect is less about the man himself than about the civic nation he embodies: what makes Zelensky most extraordinary in war is his very ordinariness as a Ukrainian. The Zelensky Effect explains this paradox, exploring Ukraine's national history to show how its now-iconic president reflects the hopes and frustrations of the country's first 'independence generation'. Interweaving social and political background with compelling episodes from Zelensky's life and career, this is the story of Ukraine told through the journey of one man who has come to symbolize his country. Click here to register.
Russia and Eurasia Program at Carnegie Endowment for International Peace
Ukraine's Quest for Justice: A Conversation with Prosecutor General Andriy Kostin
Tuesday, September 26, 2023 | 5:00 PM – 6:00 PM EST
Indiscriminate shelling of civilian areas. Deportation of Ukrainian children. Summary executions. Torture. Rape. Mass looting. In the past year and a half, Ukrainian prosecutors and investigators have worked around the clock to document more than 80,000 war crimes perpetrated by Russian troops on Ukrainian soil. The International Criminal Court issued an arrest warrant in March for President Vladimir Putin, but the path to justice is anything but clear. How can Ukraine and its allies hold Russia accountable for the atrocities it has committed against Ukraine? How does the search for justice fit into President Volodymyr Zelensky's broader peace strategy? Please join Carnegie President Tino Cuéllar for a conversation on these topics with Ukraine's Prosecutor General, Andriy Kostin. Ukraine's Ambassador to the United States, Oksana Markarova, and American Society of International Law (ASIL) President Gregory Shaffer will provide introductory remarks. This event is being organized in partnership with ASIL and the Embassy of Ukraine in the United States. Click here to register.
PONARS Eurasia
Political Reforms and Transitional Justice for Postwar Russia: Evidence from In-depth Interviews with Russian Wartime Migrants
Wednesday, September 27, 2023 | 4:00 PM – 5:00 PM EST
In case of a regime change, Russia will not be able to move forward with the current institutional framework and the formal rules. Moreover, a break with Putin's legacy will be impossible without holding accountable those who were responsible for the war in Ukraine, as well as those who were involved in human rights abuses inside Russia. Data from more than 200 semi-structured in-depth interviews with Russian citizens who fled the country after February 24, 2022, show that the lack of justice is the most important problem to be solved after Putin, followed by the establishment of strong political institutions and the restoration of free elections and basic civil and political rights. The results also show that Russian wartime migrants agree that some form of transitional justice must be implemented against regime representatives. In most cases, migrants support the judicial prosecution of war criminals. Many also suggest that transitional justice in the form of trials, lustration, or purges should target high-profile officials, the security apparatus, and propagandists, but not rank- and-file regime supporters such as the bureaucracy. Migrants' testimonies about the direction of political reform in post-Putin Russia and the policy towards Putin's elite should be taken seriously, as these people tend to have strong opinions, supported by their high level of education and desire to improve the Russian state. The views of migrants can be considered a benchmark for planning the design of future political changes in Russia. Click here to register.
PONARS Eurasia
Opportunities and Constraints for Russian Activists-in-Exile after Russia's 2022 Invasion of Ukraine
Thursday, October 5, 2023 | 4:00 PM – 5:00 PM EST
After Russia's 2022 invasion of Ukraine, thousands of Russian citizens opposing the war or afraid of its impacts relocated abroad. Among this wave of emigrants is a subpopulation of Russian activists who were involved in anti-regime or oppositional activism before their "exit." How are these activists continuing their activism from abroad? How do they interact with policymakers and civil society actors in their host countries? How are those interactions shaped by the political, institutional, and legal environment? Finally, how are international NGOs and foundations interacting with this group of new exiled activists? This talk draws on interviews with Russian exiled activists and their supporters during fieldwork in Estonia and Germany in 2022 and 2023, as well as a parallel set of interviews with INGOs and foundations during the same time period, to address these questions. The findings identify important differences in host country political opportunity structures which constrain or enable activist networks, their access to political institutions, and their choice of tactics. The project also reveals how INGOs and foundations are pivoting their funding strategies in response both to authoritarian restrictions and to new opportunities for collaboration with exiled activists. This research not only provides insight into Russian activism abroad, but also contributes to scholarship on authoritarianism, transnational activism, philanthropy, and diaspora politics. It will also be of interest to policymakers and practitioners interested in better understanding or supporting this new wave of Russian activists abroad. Click here to register.