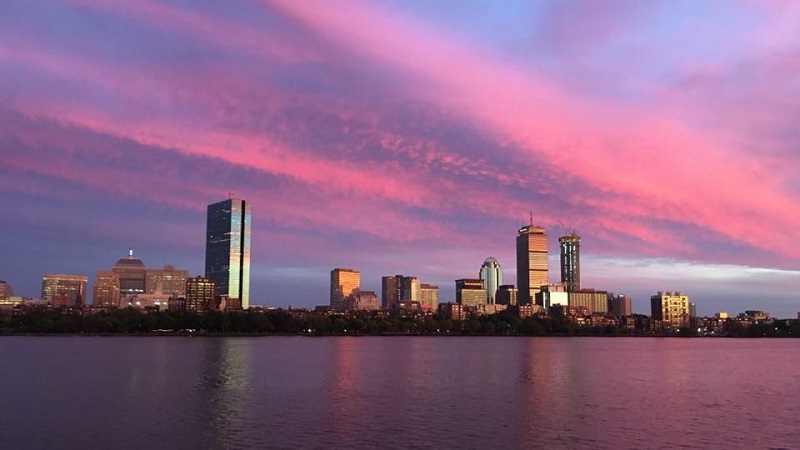 For more information about the upcoming events in the greater Boston area, subscribe to the following newsletters:
Memory Laws in Russia and Beyond 
Friday, December 6, 2019 | 12:00-1:15pm
CGIS South Building, 1730 Cambridge Street, Room S153
This workshop brings together graduate students, postdocs, and area faculty to discuss new work related to politics and economics in the post-communist (and communist) countries of Eastern Europe, the former Soviet Union, and Asia. Visit the Workshop's home page for more information.
Speaker: George Soroka, Lecturer on Government and Assistant Director of Undergraduate Studies, Harvard University; Center Associate, Davis Center
The Bridge: Natural Gas in a Redivided Europe
Friday, February 28, 2020 | 2:00-4:00pm
The Minda de Gunzburg Center for European Studies at Harvard, Adolphus Busch Hall, 27 Kirkland Street at Cabot Way, Cambridge, MA
Three decades after the fall of the Berlin Wall and the breakup of the Soviet empire, the West faces a new era of East-West tensions. Any vision of a modern Russia integrated into the world economy and aligned in peaceful partnership with a reunited Europe has abruptly vanished. Two opposing narratives vie to explain the strategic future of Europe, one geopolitical and one economic, and both center on the same resource: natural gas. In The Bridge, Thane Gustafson, an expert on Russian oil and gas, argues, that the political rivalries, that capture the lion's share of media attention, must be viewed alongside multiple business interests and differences in economic ideologies.
Speaker: Thane Gustafson, Professor of Government, Georgetown University
Discussant: Rawi Abdelal, Herbert F. Johnson Professor of International Management, Harvard Business School; Faculty Associate, CES, Harvard University; Faculty Director, Davis Center for Russian and Eurasian Studies
Chair: Aurélie Bros, Senior Fellow, Energy Project, Davis Center for Russian and Eurasian Studies; Lecturer on Government, Harvard University
Postcolonial Approaches to Central and Eastern European Theater and Performance
Friday, April 10, 2020 | 4:30-5:45pm 
CGIS South Building, 1730 Cambridge Street, Room S354
This talk addresses the potential implications — political, social, aesthetic — of contextualizing Central and East Euopean theater and performance through the prism of postcolonial critique. Theater and opera were essential to nation-building because they provided a platform for the evolution of a national discourse while enacting and solidifying a sense of shared national identity. For this very reason, they also became politically contested sites.
Speaker: Magda Romanska, Associate Professor of Theatre Studies and Dramaturgy, Emerson College; Center Associate, Davis Center