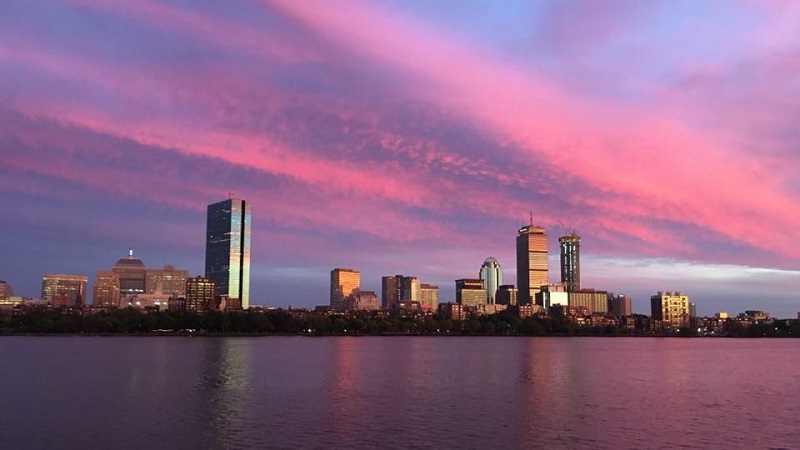 For more information about the upcoming events in the greater Boston area, subscribe to the following newsletters:
---
Reappraising the "Wild" 90s in Russia: Looking Back After 30 Years
March 31 & April 1, 2021 | 10.00am -12.oopm
In many ways, the reaction to the collapse of the Soviet Union and the turbulent decade that followed still influences the U.S.-Russia relationship. In light of the forthcoming 30th anniversary of the collapse of the Soviet Union, the Kennan Institute will host a two-day event examining the differing American and Russian experiences of the 1990s and the immediate post-Soviet experience.
Conference participants will engage in a balanced conversation that addresses the highs and lows of this crucial decade and how it continues to influence present-day developments. By focusing on the individual experiences of our speakers with backgrounds in journalism, academia, policy, law, and business, the discussion will offer a personal touch for both generations that lived and worked in Russia in the period and to a younger generation who did not experience the decade. To RSVP to the event click here.
Conference Agenda
The conference will be opened by Former Kennan Institute Director Blair Ruble on Wednesday, March 31, who will discuss scholarly exchanges and the new interaction between Russian and American scholars in the 1990s. The first day's panel will include American speakers who were on the ground in the 1990s and remain engaged with Russia. The U.S. panel will include Jill Dougherty, Amb. Ken Yalowitz, Randy Bregman, and Andrew Kuchins, who will address their experiences in journalism, the U.S. government, the business community, and the promotion of civil society.
The second panel on Thursday, April 1 will address the Russian experience of the 1990s and how Russians now view the Western guidance that was provided. Was it realistic? Did the westerners understand the complexity of dismantling communism and establishing a new political and economic system? We will be joined by prominent Russian politicians, journalists, and commentators, including Olga Malinova, Sergey Parkhomenko, Mikhail Fishman, Andrei Kozyrev, and Ekaterina Mishina.
Send your questions to the panelists by email to kennan@wilsoncenter.org, tweet @KennanInstitute, and post on their Facebook page.
Speakers:
Randy Bregman, Senior Counsel, Dentons
Andrew Kuchins, President, America University of Central Asia
Jill Dougherty, Global Fellow; Former CNN Foreign Affairs Correspondent
Hon. Kenneth S. Yalowitz, Global Fellow, Kennan Institute & Global Fellow, Polar Institute; Former U.S. Ambassador to the Republic of Belarus and to Georgia
Blair A. Ruble, Distinguished Fellow, Wilson Center
Mikhail Fishman, Russian Journalist and Filmmaker
Andrei Kozyrev, Distinguished Fellow; Former Foreign Minister of Russia, 1991-1996
Olga Malinova, Chief Research Fellow, Institute of Scientific Information for Social Sciences, Russian Academy of Sciences; Professor, Moscow State Institute of International Relations, Moscow
Ekaterina Mishina, Independent Legal Scholar; Former Legal Aid to the Chief Justice, Constitutional Court of Russia
William E. Pomeranz, Deputy Director, Kennan Institute
---