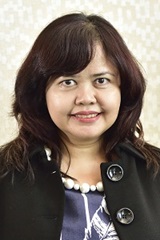 Titi Safitri Nasution
Senior Banking Analyst
Indonesia Financial Service Authority
Titi Safitri Nasution works as a senior banking analyst in the Indonesia Financial Services (OJK). Her recent tasks related to financial inclusion includes research and drafting regulation concerning branchless banking for financial inclusion (Laku Pandai) and contributing to the formulation of saving accounts scheme for students, which was launched in June 2015. Before joining the OJK, she was assigned as a researcher in the Indonesian Banking Architecture Team of the Bank Indonesia from 2005 up to 2013.