Somerville Mobile Market is hiring!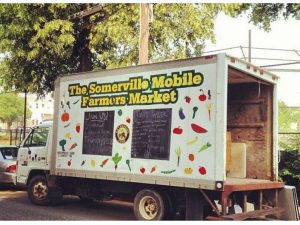 Planning to stay around the Boston area for the summer? Looking to gain experience in food distribution, food access, and management/organization within the food system?
The City of Somerville is offering two summer positions with its Mobile Market, which makes stops around the city every Friday and Saturday with fresh fruits and veggies for low-income residents. The market is a program of Shape Up Somerville, a municipal public health initiative with strong ties to Tufts.
The Market Manager will work 30 hours a week during the season, and the Market Assistant position is 16 hours a week, Fridays and Saturdays only.