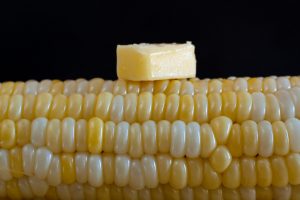 Are you an early riser? Have an hour or so to spare in your schedule on a Thursday morning? Are you an expert corn-shucker? (If not, read on anyway–it's not hard to learn!)
Thursday, Oct 3, 2019 is the annual Corn Shucking Day for the Somerville Public Schools, and they're looking for volunteers to help shuck corn first thing in the morning so that students at every school in the system can have fresh, local corn on the cob for lunch.
Each school will have a team of staff members, volunteers, students and parents who shuck corn during breakfast. That same corn is cooked and served to students across the district as part of their paid lunch.
Email Nutrition and Sustainability Coordinator Karyn Novakowski at knovakowski@k12.somerville.ma.us for more details.