Keynote session (9:30-11:15 am)
The program will begin with a welcome from Alan D. Solomont, Dean of the Jonathan M. Tisch College of Civic Life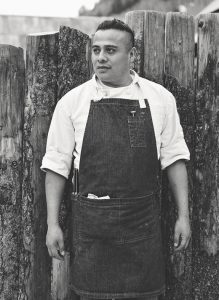 Neftalí Durán was born in Oaxaca, Mexico to a Mixteco family of cooks, healers, and campesinos. He is a a chef, advocate, educator, and organizer, working toward an equitable food system. He is a Salzburg Global Fellow, and his writing and culinary projects have been featured at the Smithsonian National Museum of the American Indian, the Smithsonian Museum of American History, the Native American Culinary Association, Food52.com, The Cooking Channel, and as a signature pitmaster at the Cook 'n Scribble Longhouse Food Revival series in upstate New York. He has been a featured speaker on The Moth MainStage, Harvard, Smith College, and more. Neftalí's work is grounded in the belief that access to food is a human right. Neftalí was awarded Native American Chef of the Year by the National Museum of the American Indian in 2014 and 2015. He has been an active member of the Native American Culinary Association (NACA) since 2013. Visit his Instagram.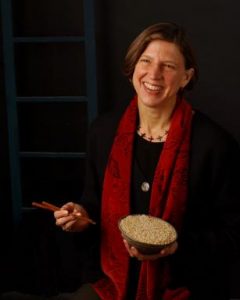 Pamela C. Ronald is Distinguished Professor in the Department of Plant Pathology, College of Agricultural and Environmental Sciences, University of California at Davis. Her research focuses on infectious disease biology and environmental stress tolerance. Her isolation of the rice Xa21 immune receptor in 1995 and of a novel microbial immunogen in 2015 revealed a new mechanism with which plants and animals detect and respond to infection. She founded the UC Davis Institute for Food and Agriculture Literacy to provide the next generation of scientists with the training they need to become effective communicators, and she is herself an active public speaker and educator. She has been honored as a National Geographic Innovator and one of Grist's 50 innovators who will lead us toward a more sustainable future, as well as receiving many honors within the scientific community. With her husband, organic farmer Raoul Adamchak, she authored the book Tomorrow's Table: Organic Farming, Genetics, and the Future of Food (Oxford University Press, 2nd edition 2018). Her 2015 TED talk has been viewed by 1.7 million people and translated into 26 languages. She's on Twitter @pcronald.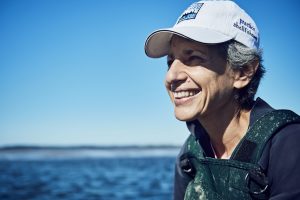 Moderator Tamar Haspel is a journalist who writes the James Beard award-winning Washington Post column, Unearthed, which covers food supply issues: biotech, pesticides, food additives, organics, nutrition, food policy, and other subjects. She also contributes to National Geographic, Discover, Cooking Light, Edible Cape Cod, and other publications. She and her husband, Kevin Flaherty, are active food growers, hunters, and fishers. They grow about 150,000 oysters a year on their Cape Cod oyster farm, Barnstable Oyster. Find more about her work on her website and follow her on Twitter @TamarHaspel.
Networking session
Researchers, educators, advocates, and entrepreneurs will be available for conversations and networking in the final symposium session from 12:45-2 pm. Confirmed participants (others will be added):
For the list of organizers and co-sponsors, visit the symposium homepage.