On November 3, 2018, career and wellness coach Aileen Axtmayer, founder of Aspire with Aileen, presented a program focused on helping students assess how to create and sustain work/life balance throughout their careers. This was an interactive session where students defined what work/life balance meant to them and discussing how to achieve their own personal goals. Aileen also discussed how to prioritize self-care and taught students how to incorporate self-care in their daily lives.
Workshop feedback: 18 Fletcher students attended this workshop. All students said they planned to incorporate the information from this workshop into their daily lives and almost all of the students had specific examples of the ways in which they would use the lessons from this session.
Comments from feedback forms:
"It was important to learn about how beneficial sleep, eating well and getting out in nature are for our well-being and learning. Having just started Fletcher I am going to try and keep these lessons in the front of my mind!"
"The perfect workshop right before mid-terms and heading into finals, I had slipped on my self-care, it was a much needed reminder."
"It's great that Fletcher cares enough to help ensure we are learning how to have healthy work and personal relationships, including with ourselves. I am just out of the aid world, and it was just burning through everyone. I learned important health strategies for life with Eileen!"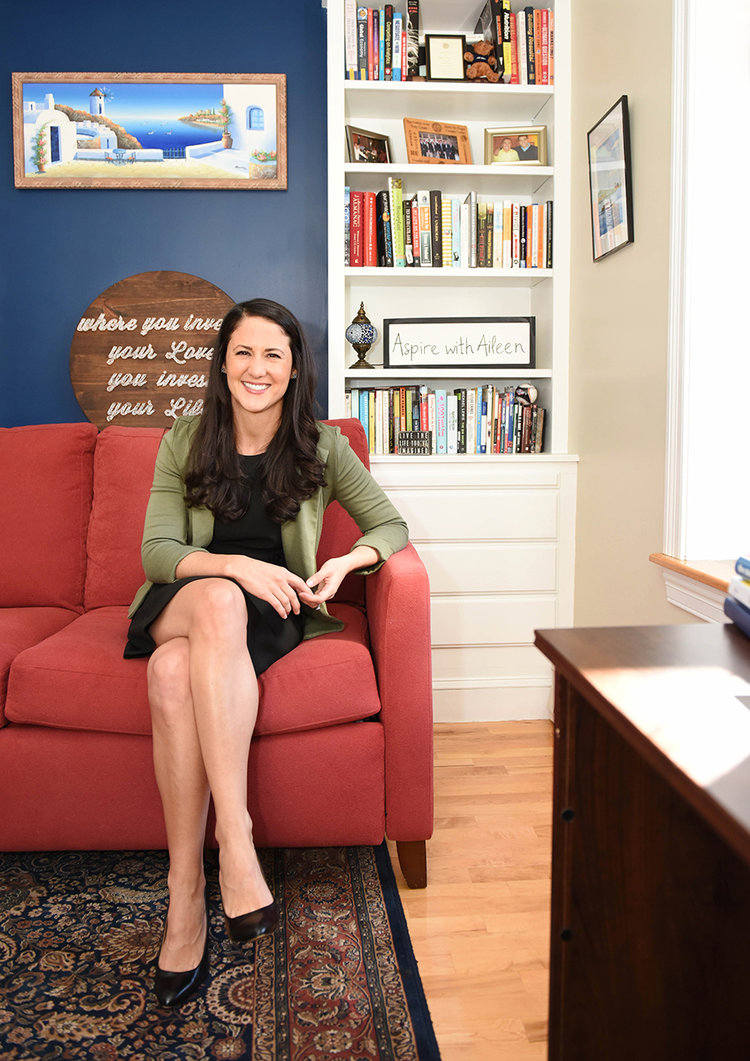 Aileen Axtmayer is the founder of Aspire with Aileen, where she offers career counseling, health coaching, and yoga. She always knew she wanted to dedicate her career to helping others and she's done so for the past 10 years through providing career coaching to thousands of people of all ages and backgrounds. Her enthusiasm for health and wellness led her to compliment her Master's degree from Northeastern with a 200-hour yoga certification and an Integrative Nutrition Health Coaching certificate from the Institute for Integrative Nutrition. In addition to the food we eat, she believes healthy relationships, a fulfilling career, regular physical activity and a spiritual awareness are all factors that contribute to our sense of nourishment and satisfaction. She helps clients take a holistic approach to discovering how to feel their healthiest and happiest selves.