Saturday, November 16
11:00AM – 12:15PM
Mugar 200
Starting from the understanding that policies unfold differently across different bodies, this panel will be an exploration of the questions of the actual physicality and lived experience of political and economic disputes. That is, it will look at the multiplicity of ways in which constraints imposed by decision-makers and norms affect "the people", understood as a heterogenous rather than as a monolithic group. And how in virtue of their differences, people have different lived experiences.

To that end, the panel will look at the questions that arise out of considerations of those with minds and bodies outside of the scope of what has been construed as "normal". The delineations of normalcy have often been governed by patriarchal norms and systems, and expressly to ensure the endurance of power at the hands of men. As such, this panel seeks to illustrate the myriad of ways in which power is very much gendered, and how it reproduces itself (literally and figuratively) often at the expense of those who fall out of the scope of able-bodied, cisgendered males.

Furthermore, the panel will take into account a consideration of livelihoods, introducing the idea that non-normative livelihoods need not be maladaptive, but can be better understood as innovative. Although some are quick to accept that in unusual times people must resort to unusual measures, in the case of so-called "normalcy," activities outside of those deemed normal and lawful are seen not only as unusual but potentially as dysfunctional and dangerous. For instance, the panel will consider the perceptions of illicit activities such as sex work, abortion, etc., suggesting that in fact these can be models of economic and political empowerment.

Moderator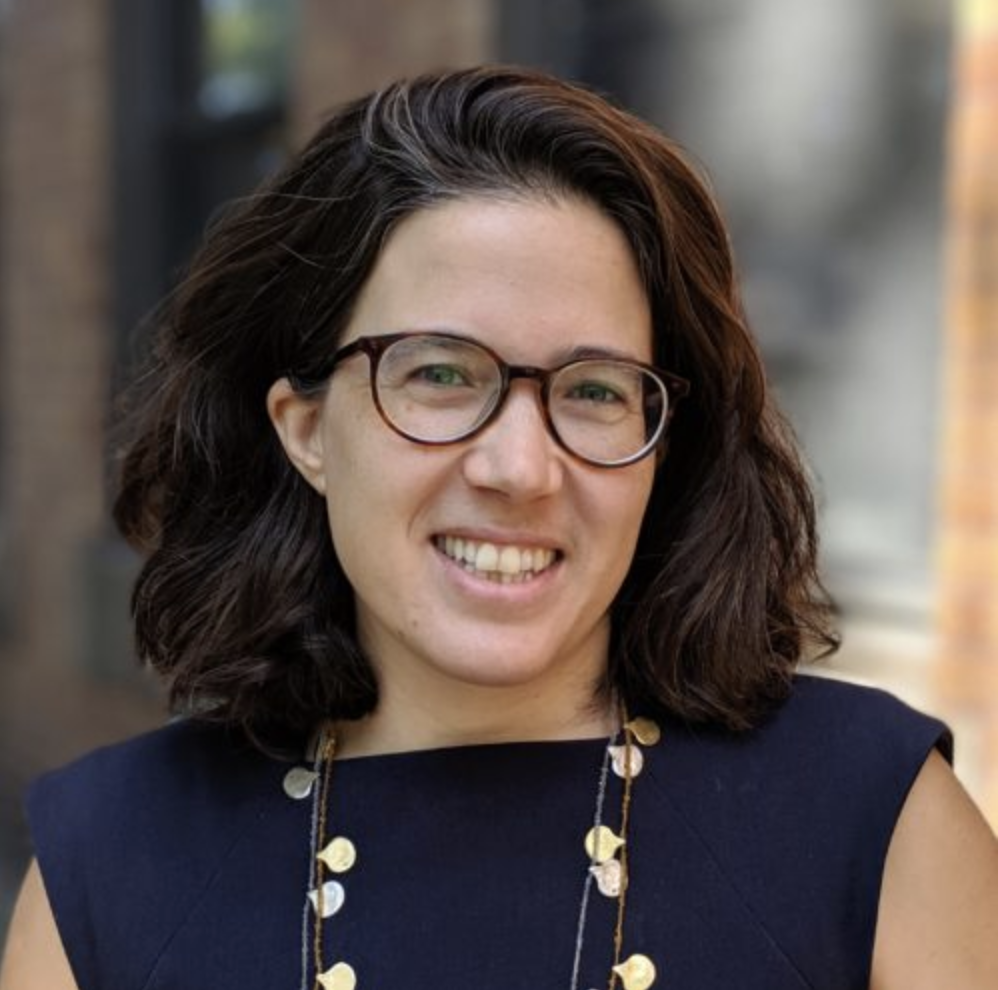 Natalia Linos
Natalia (she/her/hers) joined the Harvard FXB Center from the United Nations Development Programme (UNDP), with a wealth of global health and development experience having worked in the UN system since 2007. Most recently, she led UNDP's work on addressing complex challenges at the nexus of health and environment, looking especially at the vulnerability of poor and marginalized communities to climate change. Natalia developed the strategy for UNDP's engagement in this new area of work, fostering closer collaboration with the World Health Organization (WHO), and established relationships with academic partners and funders, including the Planetary Health Alliance, the Wellcome Trust and the European Commission.
Previously, as a policy specialist and speechwriter in the executive offices of UNDP and at the United Nations Economic & Social Commission for Western Asia in Lebanon, Natalia analyzed and translated complex development trends into politically relevant communication pieces to articulate the value, purpose, and strategic relevance of the organizations. As Science Advisor in the Commissioner's Office at the NYC Department of Health and Mental Hygiene, she helped shape strategy around several key initiatives, including serving as focal point on ThriveNYC, the Mayor's $800 million citywide mental health initiative.
Natalia is a three-time Harvard University graduate, earning her Bachelor of Arts in Anthropology, Master of Science in Social Epidemiology, and Doctor of Science in Social Epidemiology here. She also holds a Certificate in Forced Migration from Oxford University's Refugee Studies Centre. She speaks Greek fluently and has basic conversational skills in Arabic, Spanish and French.

---
Panelists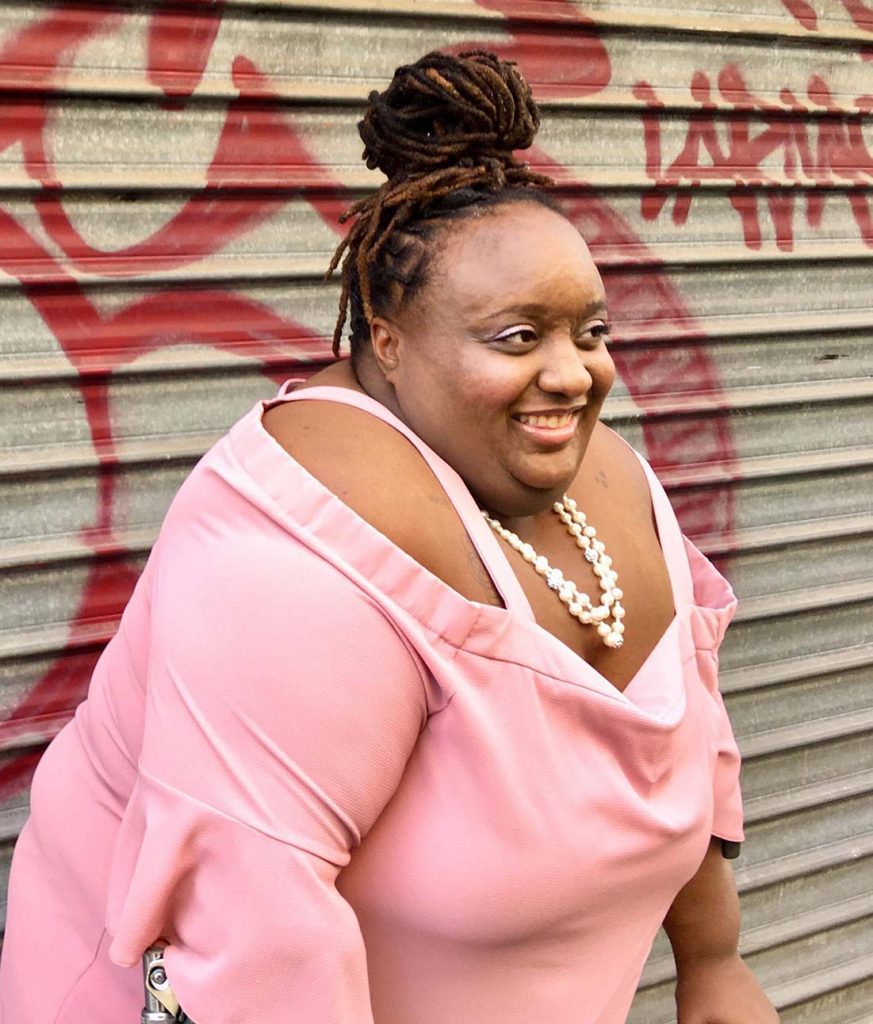 Imani Barbarin
Imani Barbarin (she/her/hers) is disability representation and inclusion advocate born with cerebral palsy. As a communications professional, social media expert, public speaker, writer and the founder of CrutchesAndSpice.com, she uses social media to explore disability culture as well as society and business's perceptions of disabled people from the perspective of a disabled black woman. A graduate of the Masters in Global Communications program at the American University of Paris, she uses her skills to advocate for the representation, inclusion, and empowerment of disabled people at the intersections of race and feminism both in the United States and globally. Familiar with the ways in which stereotypes and preconceived notions isolate disabled people and dictate the ways in which we interact with the world, she seeks to break every single one of them.
To date, she is the creator of ten hashtags that have brought virality to conversations around disability online including #ThingsDisabledPeopleKnow, #AbledsAreWeird and #ComebacksForAbleism. She plans to continue this work in the future and delve into new content that continues to push boundaries.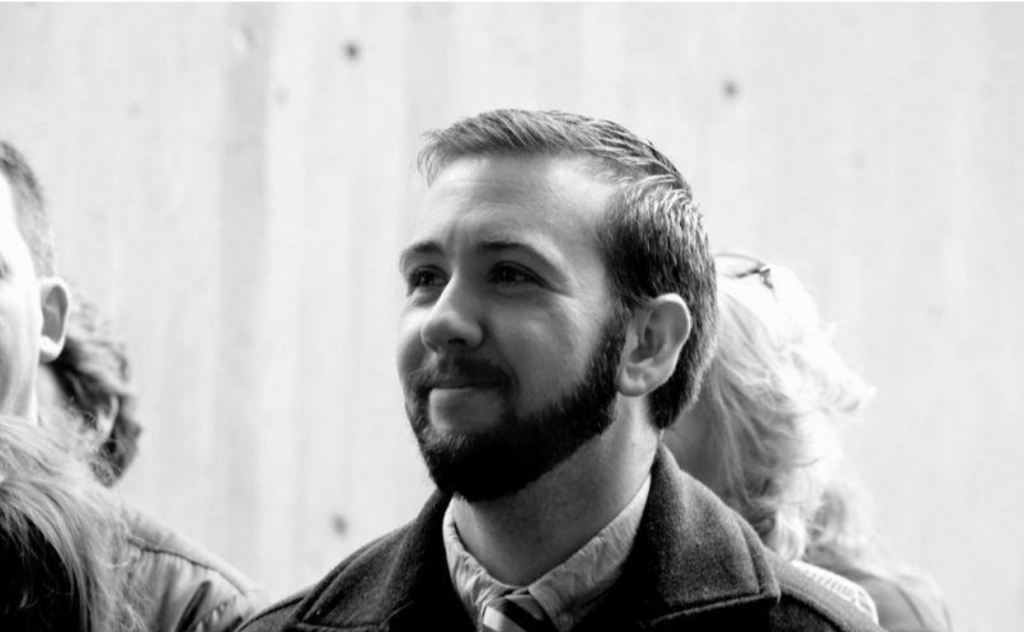 Mason Dunn
Mason Dunn (he/him or they/them) has over 15 years of experience in transgender rights advocacy, and currently serves as the Director of Advocacy for Keshet. They are the former executive director at the Massachusetts Transgender Political Coalition, co-chair of the Yes on 3 campaign, and teaches as an adjunct faculty member at UNH Manchester. Mason earned their J.D. from University of New Hampshire School of Law and is a member of the New Hampshire Bar Association. They are also a board member of Equality Federation and commission member of the Massachusetts Commission on LGBTQ Youth.

Rebecca Gomperts
Rebecca Gomperts, MD, MPP, PhD (she/her/hers) studied medicine and visual arts in Amsterdam, the Netherlands. In 1999, she founded Women on Waves, a Dutch non-profit organization that uses innovative tools and campaigns like abortion ships, drones, robots, apps and hotlines that circumvent and challenge restrictive abortion laws, break the taboo, create awareness about the availability of abortion pills and access to safe abortions.
In 2005 she founded Women on Web, a telemedical abortion service. The service supports women living in countries where safe abortion is not available, to obtain information and access abortion pills. Scientific research in the outcomes of the abortions provided by Women on Web, has shown telemedical abortion are as safe and effective as clinical abortions.
In 2011, she completed a masters Public Policy at Princeton University and in 2014 she completed her PhD at Karolinska Institutet
Rebecca Gomperts received many awards and recognition for her work and was named one of the global thinkers by Foreign Policy in 2015.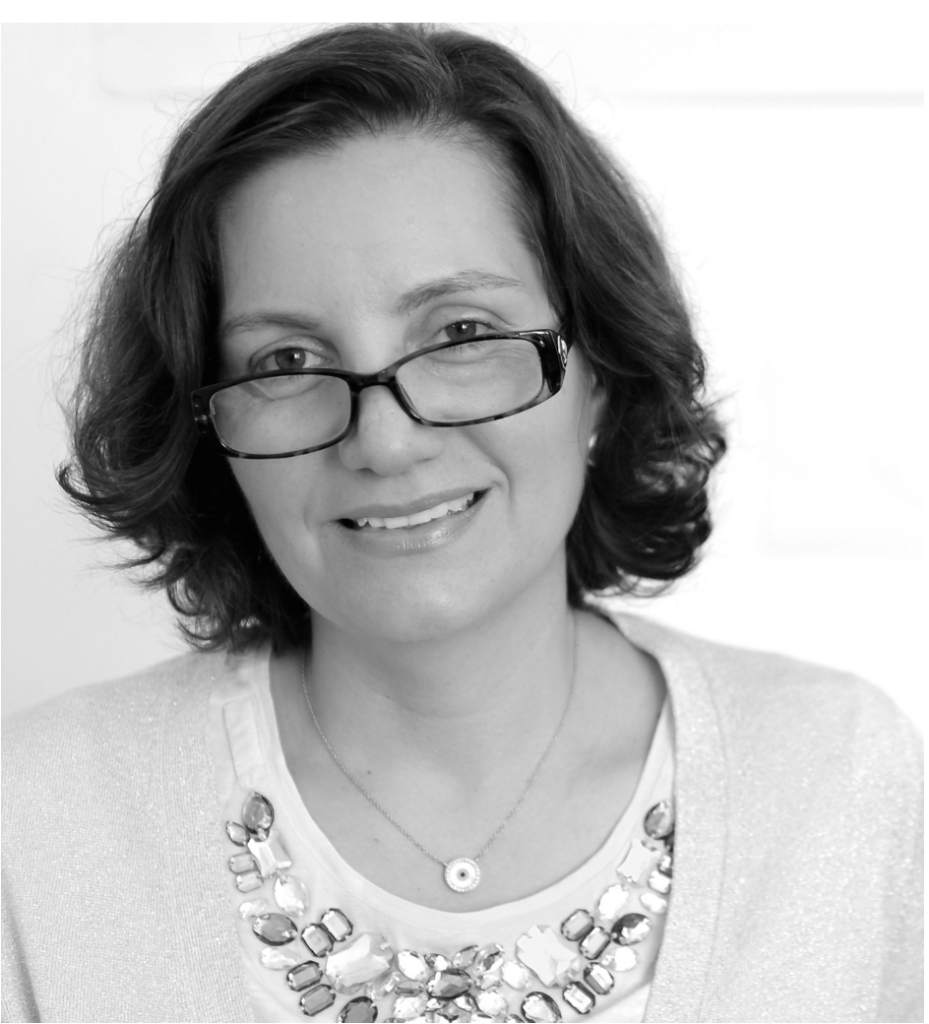 Firoozeh Kashani–Sabet
Firoozeh Kashani-Sabet (she/her/hers) received her B.A. from the University of North Carolina at Chapel Hill, where she was a Morehead Scholar. She completed her M.A., M.Phil., and Ph.D. in history at Yale University. Her book, Frontier Fictions: Shaping the Iranian Nation, 1804-1946 (Princeton University Press, 1999) analyzes the significance of land and border disputes to the process of identity and nation formation, as well as to cultural production, in Iran and its borderlands. It pays specific attention to Iran's shared boundaries with the Ottoman Empire (later Iraq and Turkey), Central Asia, Afghanistan, and the Persian Gulf region. Her book was translated into Persian by Kitabsara Press, Tehran, Iran and has been released in paperback by Princeton in 2011. The Turkish translation of this book was published by Istanbul Bilgi University Press: http://www.bilgiyay.com/p/912/sinir-kurgulari-iran-ulusunun-sekillenmesi-1804-1946
Building on this body of research, Professor Kashani-Sabet is completing a forthcoming book, Tales of Trespassing: Borderland Histories of Iran and the Middle East (under contract to Cambridge University Press), in which she expands on her arguments about frontiers, nature, and border communities in Middle Eastern modernity. She spent the 2015-16 academic year at the Institute for Advanced Study's School of Social Science in Princeton, New Jersey participating in the School's designated theme, "Borders and Boundaries."
In addition, Dr. Kashani-Sabet has worked extensively on the histories of disease, science, and reproductive politics. She finished a book entitled, Conceiving Citizens: Women and the Politics of Motherhood in Iran (Oxford University Press, 2011), which received the 2012 book award from the Journal of Middle East Women's Studies for outstanding scholarship in the field of Middle East gender studies. (http://jmews.org/about/amews-book-award/amews-book-awardees/). She has also published articles on disability, hygiene, humanism, and quarantines in the context of the Persianate world.
Currently, she is preparing a book on America's historical relationship with Iran and the Islamic world entitled, Between Heroes and Hostages: Key Moments in the History of US-Iranian Relations. She has delivered numerous public presentations drawn from this research project.
Professor Kashani-Sabet teaches courses on various aspects of modern Middle Eastern history, including ethnic and political conflicts, borderlands, gender and women's issues, popular culture, diplomatic history, revolutionary ideologies, and general surveys. Dr. Kashani-Sabet directed the Middle East Center at the University of Pennsylvania from 2006 – 2019. She has received funding from various entities, including the Social Science Research Council, to initiate cultural programs related to the Middle East.