Saturday, November 16
9:00AM – 10:45AM
Cabot 702

**Separate registration required – register here**
The 2019 Conference on Gender and International Affairs and Fletcher LEADS are excited to host the Massachusetts Women's Political Caucus (https://mwpc.org/). Come learn about the ins and outs of organizing a successful political campaign. By hearing from an accomplished panel of local political leaders, workshop participants will learn skills such as how to craft a message, build a strong network, fundraise, leverage social media and address opposition. These skills can be used whether whether running for a seat in local politics or launching a bid to become the next leader of a country. Although the focus of the workshop will be on female-led campaigns, people of all gender identities are welcome to attend and will learn how to be supportive allies.
Important Details
* A light breakfast will be served.
* Advanced registration is required to reserve your spot. Due to space limitations, we cannot guarantee admission to day-of registrants.
* By registering, you commit to attending the event. With the exception of emergencies, no-shows will not be able to attend future LEADS events this year.
Moderator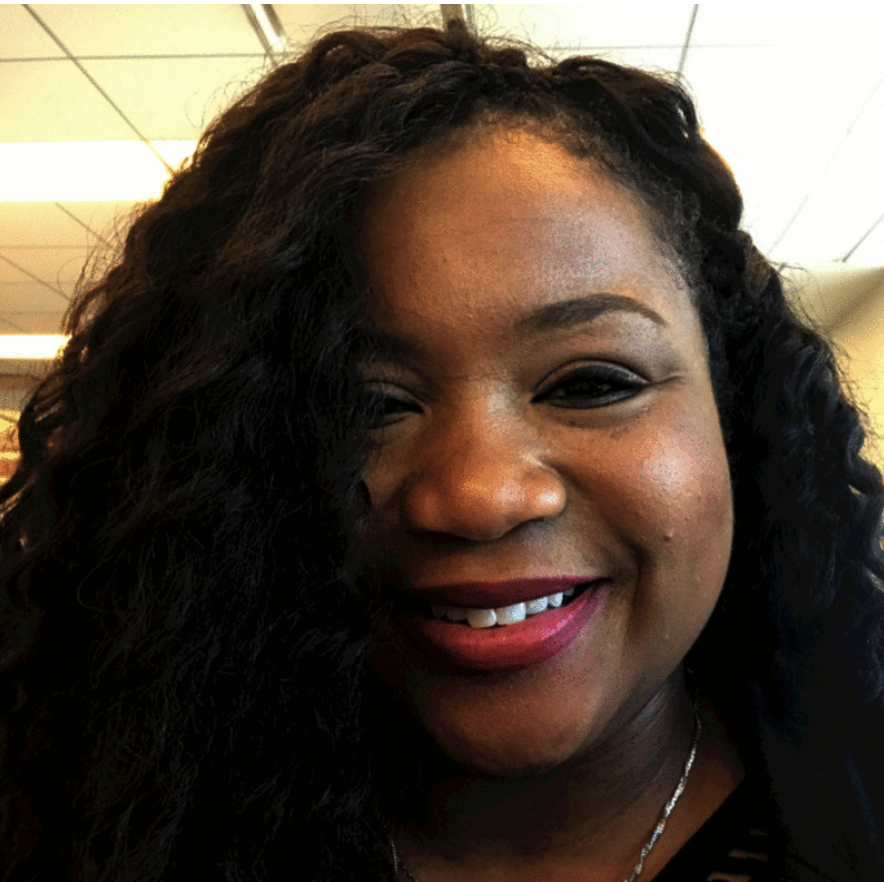 Caitlyn Aerial Clarke
Caitlyn Aerial Clarke (she/her/hers), co-chair of the Massachusetts Women's Political Caucus Political Action Committee ("MWPC PAC") works in the Risk Assurance practice at PricewaterhouseCoopers LLC ("PwC") focusing on delivering internal audit, compliance, and risk management solutions for clients in various sectors (e.g. financial services, pharmaceuticals and life sciences, technology, etc.).
Prior to PwC, Caitlyn spent 7 years in financial services. Caitlyn worked as an Operational Risk Manager with the Enterprise Risk Management team at State Street Global Advisors, where she focused on executing risk consulting projects to help mitigate operational risk and solve business problems. Prior to that, she worked in Internal Audit and was in the Professional Development Program, a high-potential, leadership development and rotational program, at State Street Global Markets. In those roles, Caitlyn analyzed financial statements and consulted on business processes, led analysis and research efforts on prospective clients and competitors, implemented training, tracking, sales pipelines, and marketing materials for various products, as well as managed workstreams which led to successfully integrating a company that had been recently acquired. Caitlyn additionally has worked for the law firm of Leefe, Gibbs, Sullivan, Dupre, and Aldous, Scholastic Publishing, the Children's Defense Fund, and the LEAD Business Institute at Duke.
At PwC, Caitlyn is a member of the Women Inclusion Network, Black Inclusion Network, Experienced Hire UPE Team, and Diversity UPE Team. As far as community involvement, Caitlyn is the Vice President of the MWPC Young Professionals Advisory Group, sits on the Board of Directors of the Philanthropy Connection, a women's collective giving network, was a 2017 Emerge Massachusetts Fellow, was on the Victim Rights Law Center's 2018 Shining Star Gala Committee, is a member of the Fuqua Minority Advisory Board, the Duke Boston Regional Board, is the representative for Boston Duke Black Alumni and sits on the Duke Black Alumni National Board, the Boston Duke Women's Forum, and is a proud member of Alpha Kappa Alpha Sorority Incorporated. Caitlyn also speaks four languages and has been volunteering with the Louisiana Hugh O'Brian Youth Leadership seminar for 15 years as a Junior Counselor, Facilitator, and speaker.
Caitlyn is a graduate of the Fuqua School of Business at Duke University where she received a Master's degree in Management and Washington University in St. Louis where she received a Bachelor's degree in International Studies and Political Science.

Panelists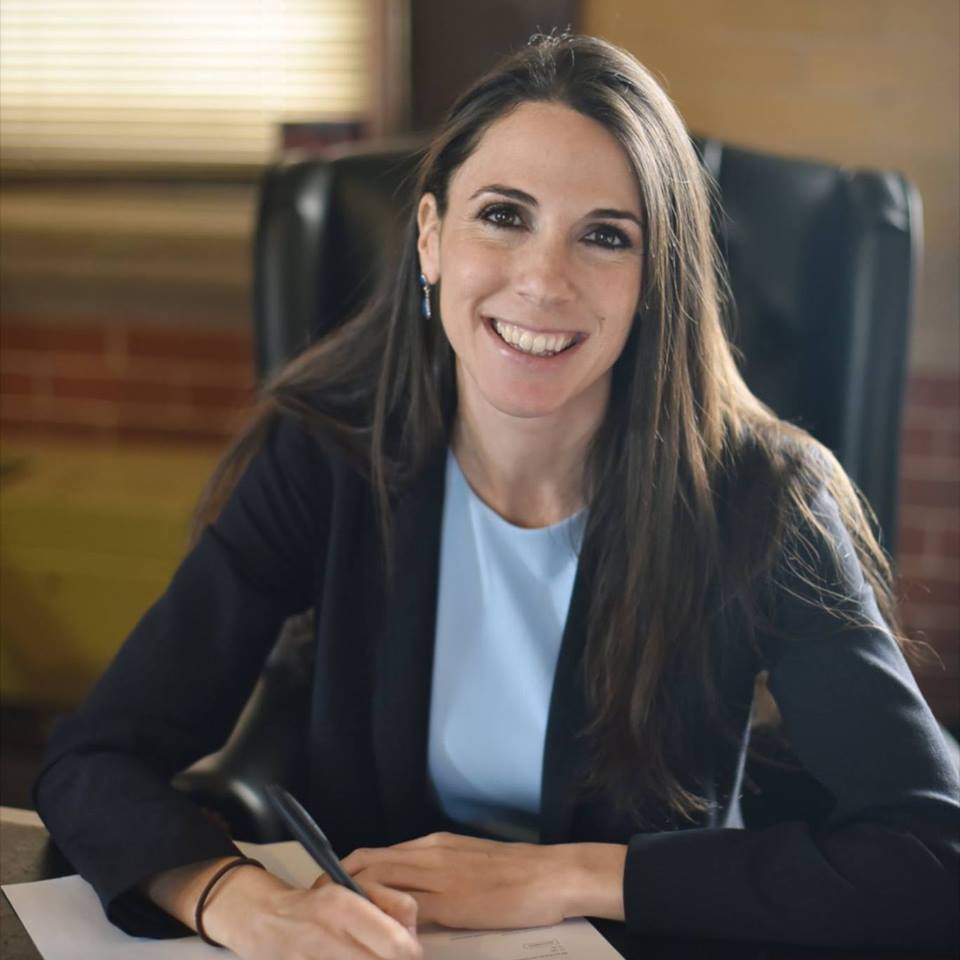 Diana DiZoglio
Diana DiZoglio (she/her/hers) proudly serves as state senator for Massachusetts' First Essex District, which includes the Cities of Amesbury, Haverhill, Methuen and Newburyport, the Towns of Merrimac and Salisbury and portions of the Town of North Andover.
In this legislative session, the 191st General Court of the Commonwealth of Massachusetts, Diana serves as chair of the Joint Committee on Community Development and Small Business and vice chair of the Joint Committee on Children, Families and Persons with Disabilities and Joint Committee on Municipalities and Regional Government. Additionally, she is a member of the Senate Committee on Intergovernmental Affairs and Joint Committees on Consumer Protection and Professional Licensure; Financial Services; Tourism, Arts and Cultural Development; and Transportation.
Educated in Methuen Public Schools, Diana is a proud graduate of Wellesley College and Middlesex Community College.
Prior to her election to the State Senate in 2018, Diana served three terms as state representative for the 14th Essex District, representing sections of Methuen, Haverhill, Lawrence and North Andover. Before winning her first race for public office in 2012, Diana worked for multiple non-profit, community based organizations.
Her experiences in both the private and public sectors are what inspired her to give back through public service and to forge lasting partnerships with communities across the Merrimack Valley.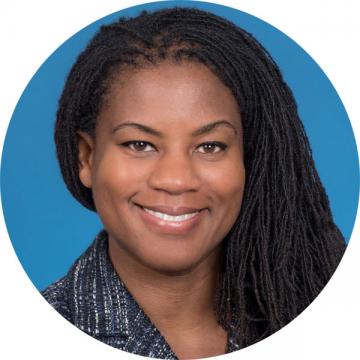 Lydia Edwards
Councilor Edwards (she/her/hers) has spent her entire career as an advocate, activist, and as a voice on behalf of society's most vulnerable. She served as the deputy director within the Mayor's Office of Housing Stability where she was responsible for developing and delivering innovative solutions to fight displacement and brought together all stakeholders: landlords, management companies, housing authorities, and tenants.
Councilor Edwards worked as a public interest attorney with Greater Boston Legal Services focusing on labor issues such as fighting for access to unemployment insurance, back wages, fair treatment for domestic workers, and combating human trafficking. She served as the statewide campaign coordinator for the Massachusetts Coalition for Domestic Workers, which advocated for the passage of the Domestic Workers Bill of Rights. In 2015, she was named Bostonian of the Year by the Boston Globe.
Her mother is a veteran of the U.S. Air Force and current union worker with the Veterans' Administration and raised both her and Lydia's twin sister. She graduated from American University Washington College of Law and received a LLM in taxation from Boston University School of Law.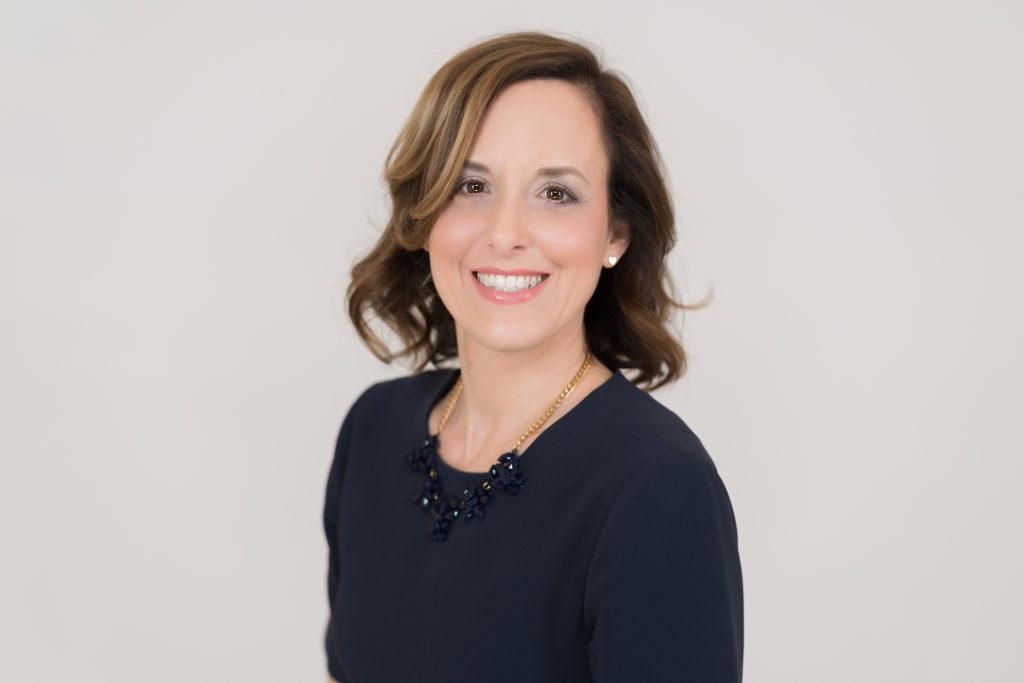 Andrea Harrington
Berkshire District Attorney Andrea Harrington's (she/her/hers) reform agenda calls for vigorously prosecuting dangerous offenders, while improving public safety through prevention and community engagement. Born in Berkshire County to young, working-class parents, she was sworn in as District Attorney on Jan. 2, 2019.
Andrea's modern vision for the Berkshire County District Attorney's Office is informed by her years of legal practice, community engagement, and experience growing up and raising a family here. As one of the first in her family to attend college, Andrea graduated from the University of Washington and earned a Juris Doctor, cum laude, from American University Washington College of Law in 2003. As a first-year law student, Andrea studied under Professor Angela Davis, whose criminal law scholarship critiqued the use of prosecutorial discretion, mass incarceration and the devastating effect of bias on communities of color in the criminal justice system. The studies left an impression and inspired Andrea's work representing convicted death row inmates in their post-conviction appeals at the Capital Collateral Regional Counsel in south Florida.
Andrea returned home to Berkshire County to raise a family and build a private law practice representing indigent criminal defendants in appellate and trial matters, family law and plaintiff-side employment litigation. That work provided her an intimate familiarity with the struggles of working people in the criminal justice system, family relations and workplace. During her first 100 days as Berkshire County District Attorney, Andrea built a professional and diverse staff, implemented a new cash bail policy, established a Berkshire County Domestic and Sexual Violence Task Force, launched a juvenile justice initiative, and improved the assignment of District Court cases to ensure continuity for victims in criminal cases.
Andrea is the first woman to be elected Berkshire District Attorney. She is a graduate of Emerge Massachusetts and a co-founder of the Massachusetts Women's Political Caucus – Berkshire Committee, has served as a Delegate to the Massachusetts Democratic Party and on the Richmond School Committee. Andrea and her family reside in Richmond.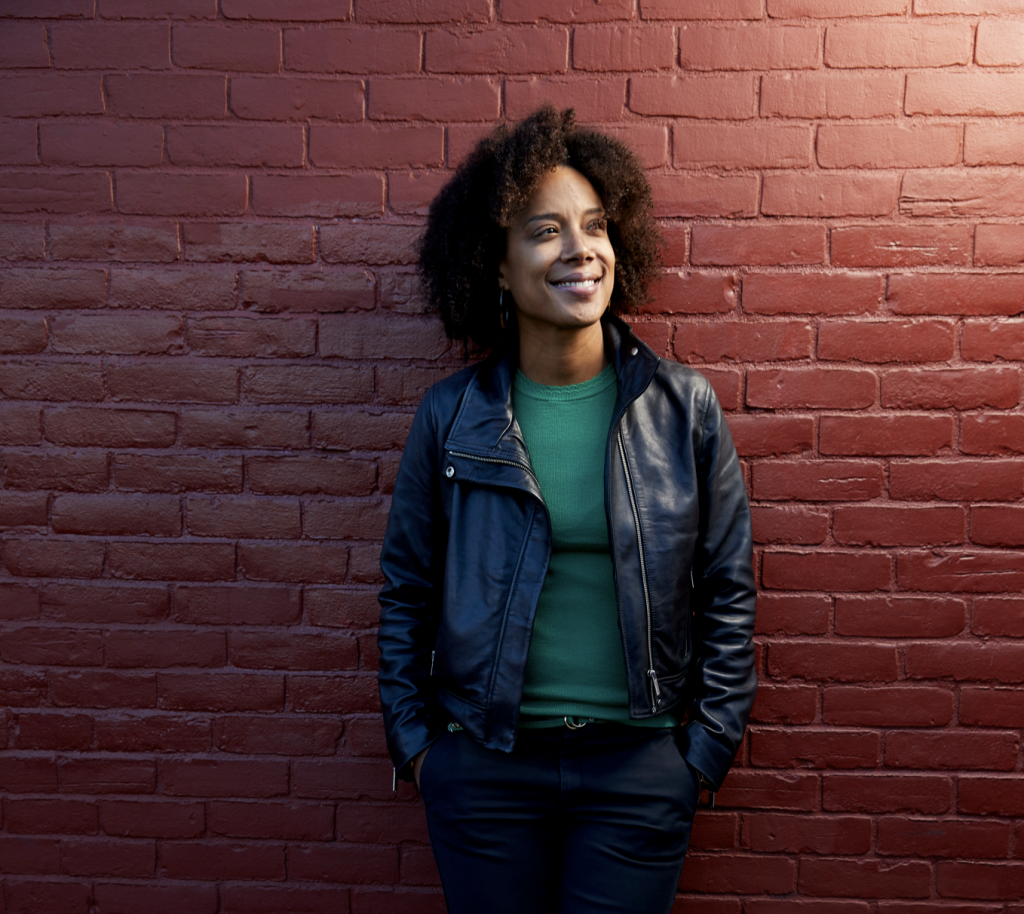 Wilnelia Rivera
From leading statewide policy campaigns for the reform of the criminal record system to integrated voter engagement and transformative political candidate campaigns, Wilnelia Rivera (she/her/hers), Founder of Rivera Consulting, Inc., leads a movement building firm that inspires and enables social change while operationalizing solutions for the 21st century. Her journey began in Lawrence, Massachusetts, where her childhood was defined by the duality of injustice and persistent hope – planting her lifetime commitment to social change.
This commitment took her first to the neighborhoods of Chicago and Detroit as a union organizer and then back home with Neighbor to Neighbor Massachusetts (N2N-MA). At N2N-MA, she took a deep dive in the grassroots and progressive political movement of the Commonwealth, where she represented over 18,000 members. Together they elected dozens of candidates to political office, recruited 8,000 new members, and ushered a new era of criminal justice reform with the Commonwealth CORI Coalition. During this time, she also deepened her professional experience, through strategic partnerships and learning journeys that brought her to Los Angeles, Oakland, New Mexico, Miami, and New York City (Brooklyn and Bronx), Mondragon, and Venezuela. The course of Wilnelia's career shifted when she joined Governor Deval Patrick's senior staff as the Director of External Affairs, ushering a profound phase of public service in state government. She then established a cross-sector early college consortium at Madison Park Vocational High School and now is the Founder and Principal of Rivera, Consulting, Inc – a movement-building firm committed to a bold and fierce re-imagination of the social contract.


Her track record of success thrives at the intersection of cross-sector collaboration, engagement, and research. By focusing on the nexus of people, planning, and politics, she has come to understand that the most important economic and social issues from race, class, the environment, education, transportation to healthcare are all interconnected. Her professional career and academic work centers on social justice, collective prosperity, and sustainability, key ingredients in producing successful results for clients but most importantly, the community at large. She has created change from the street level the ivory tower in the political and public policy-making process.
Wilnelia holds a B.A. in International Relations, B.A. in Women's Studies and an M.A. in Urban and Environmental Policy & Planning from Tufts University. She is the past recipient of the Mel King Fellowship at Massachusetts Institute for Technology's Co­Lab, focusing on public policy research related to urban politics, economic democracy, community planning, and sustainable community economic development.