Friday, November 15, 2019
11:25-12:45PM
ASEAN
Historically, gender studies have prioritized the needs of women and girls while overlooking those of men and boys. More recently, the discourse has evolved and now increasingly recognizes the need to integrate other identities, including masculinity, in gender analysis. Nevertheless, conversations about masculinity still overwhelming focus on war, violence and aggression, sexual abuse, and bullying. This essentialist approach reinforces hegemonic standards of manhood based on physical and emotional strength, social dominance, economic success, political power, heterosexuality, and white privilege. Not only are these standards unattainable for most men and boys, but prioritizing them also disregards positive aspects of maleness, such as fatherhood and caregiving, nonviolence, friendship, and feminism. By marginalizing these alternative expressions of masculinity from the discussion, men and boys face pressure to live up to a singular definition of the ideal man. Such pressure produces hypermasculinized societies that are harmful to all members. In particular, men who fall outside these hegemonic standards, including members LGBTQ+ community, men of color, incarcerated and homeless individuals, and survivors of trauma are especially vulnerable to discrimination and abuse.

The goal of this panel is to expand the definition of what it means to identify as a man. Panelists will move beyond hegemonic standards to explore the positive aspects of masculinity and amplify male voices that have been left out of the discussion. They will also consider how to provide men and boys the resources they need to develop positive self-identities and relationships. Finally, they will consider how fostering healthy masculinities is critical to combatting patriarchy and building more inclusive societies for all gender identities.
---
Moderator
Freeden Blume Oeur
Freeden Blume Oeur (he/him/his) is associate professor of sociology and education at Tufts University. He also serves as senior co-chair for the Boston Consortium for Graduate Studies in Gender, Culture, Women, and Sexuality. His research examines the interplay of gender and masculinity, feminist theory, and Black politics. Blume Oeur is the author of the award-winning book Black Boys Apart: Racial Uplift and Respectability in All-Male Public Schools (2018) and co-editor of Unmasking Masculinities: Men and Society (2017).
---
Panelists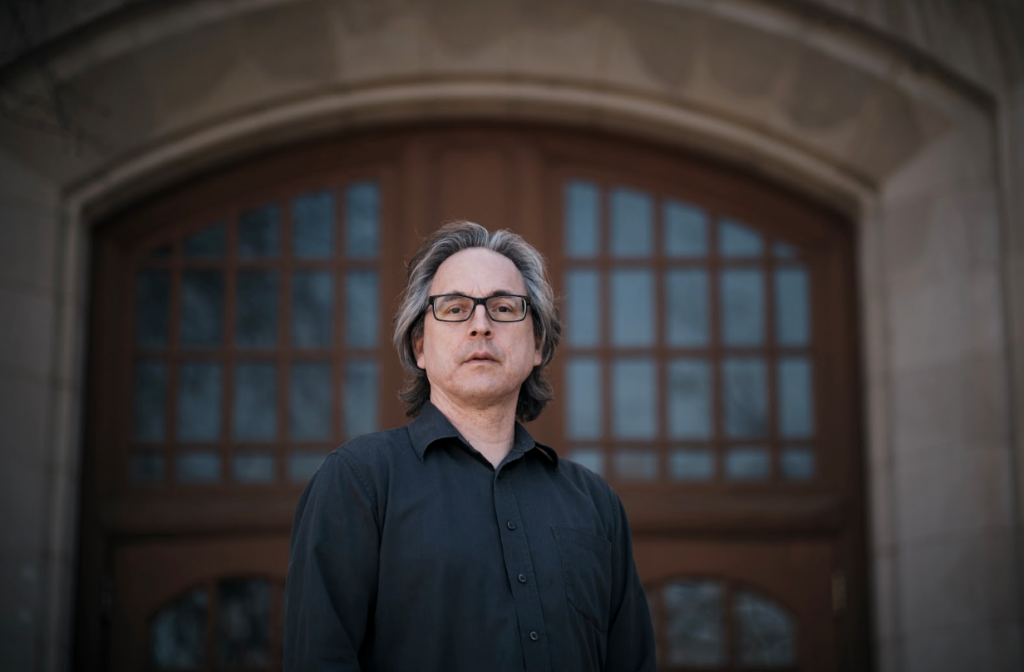 Robert Innes
Robert Alexander Innes (he/him/his) is a member of Cowessess First Nation located in Treaty 4 territory in Saskatchewan. He is the department head and associate professor in Department of Indigenous Studies at the University of Saskatchewan. He is the author of Elder Brother and the Law of the People: Contemporary Kinship and Cowessess First Nation (University of Manitoba Press).
More recently he has focused his research agenda on issues facing Indigenous men. He co-edited, with Kim Anderson, Indigenous Men and Masculinities: Legacies, Identities, Regeneration (University of Manitoba Press) and numerous articles including the recently published co-authored article, with Renae Watchman, "Transforming Toxic Indigenous Masculinity: A Critical Indigenous Masculinities and Indigenous Film Studies Approach to Drunktown's Finest," in Visions of the Heart: Issues Involving Aboriginal People in Canada (Oxford University Press).
Jason Rosario
Jason Rosario (he/him/his) is the Executive Producer and host of the Yahoo! News original, "Dear
Men", a web series that explores the evolution of manhood. He is a social entrepreneur,
cultural creative, and brand builder. In 2017 he founded The Lives of Men (TLoM), a
social impact creative agency that is challenging, redefining, and shaping modern
masculinity through design, strategy and experiential initiatives.
As a motivational speaker and media personality, his talks often focus on the
intersection of self-actualization, identity, and masculinity.
In 2019, Jason was selected as one of Black Enterprise's "BE Modern Men of Distinction"
an honor that celebrates and elevates the narrative, images and contributions of men of
color across cultures, communities and fields of endeavor across the nation and around the world. Jason is a graduate of NYU's Stern School of Business and has a background
in finance.
Barbara Gottfried
Barbara Gottfried (she/her/hers) was the Co Director of Undergraduate Studies, Women's Studies Program at Boston University from 2004-2019. Her research and teaching interests include feminist theory and practice, gender and literature, pop culture, tv, film, comedy, and, most recently (and yet least recently) masculinities studies. She created some of the most popular WGS courses at Boston University: "Women, Race, and Gender in Mass Media," "Women and Comedy," "Gendering Pop Fiction," and "Women and Film." Ten years ago she won a grant to design "American Masculinities," which considers the social and cultural organization of masculinities, especially as inflected by sexuality, race, and class, how men and boys express and understand their gendered identities, and the possibilities of/for non-hegemonic masculinities.