Saturday, November 16
12:45PM – 1:45PM
Mugar 235
From installing gender-neutral bathrooms to respecting preferred pronouns, Tufts University has made significant strides in recent years to create a campus that is inclusive of all gender identities. Yet, throughout the United States and globally, transgender and gender nonconforming individuals continue to face severe, sometimes life-threatening, discrimination. The lack of discussion about LGBTQ+ communities in schools and public discourse produce misunderstandings and false stereotypes. Moreover, even well-intentioned aid programs, legal frameworks, and development agendas often unintentionally contribute to discrimination by focusing on the male/female binary while ignoring other gender identities.

This workshop will equip participants with skills to promote gender inclusive program designs and public policy. Using case studies from the Greater Boston area, participants will learn about the importance of gender inclusive programming, how to identify gaps in existing programs, what steps can be taken to ensure future programs and policies address the needs of all individuals at the local, state, and international level.
Workshop Facilitator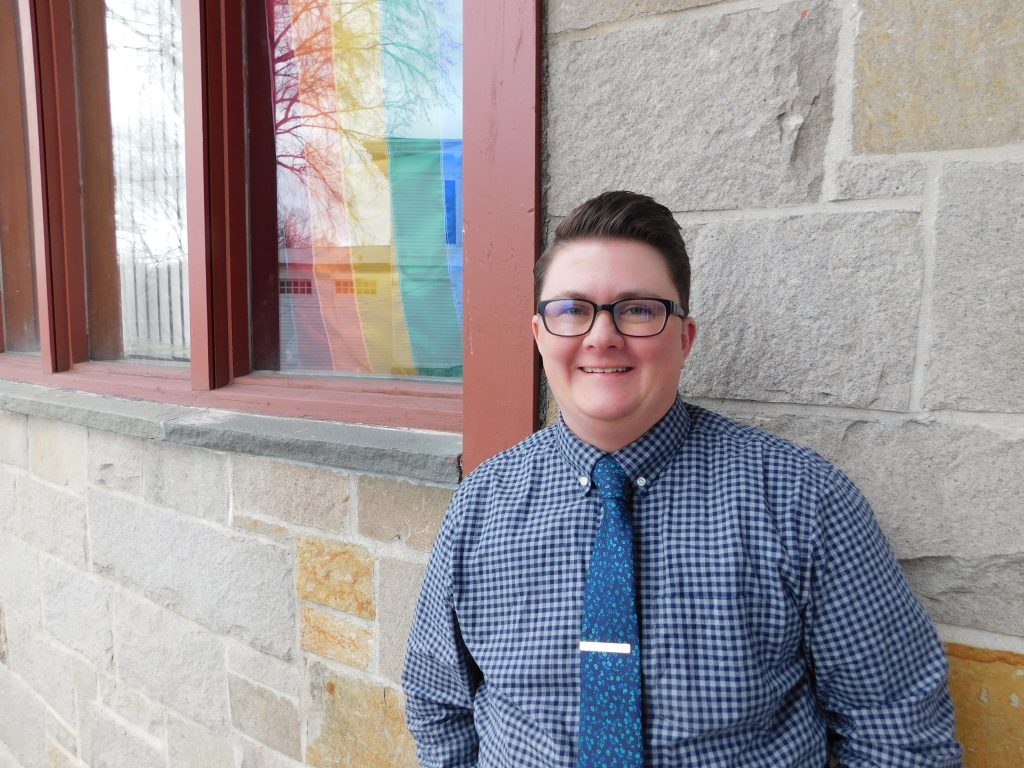 Sawyer Bethel

Sawyer Bethel (they/them/theirs pronouns) has spent their career supporting and advocating for underserved youth. Having grown up butch and genderqueer in a Southern military family, they are committed to building community for all LGBTQ+ youth.
Sawyer received their MSW from Boston College and then worked with children, adolescents, and young adults in a variety of settings, including outreach, group homes, and intensive foster care. Most recently, Sawyer was a program supervisor and in-home therapist for Boston GLASS. They began working with OUT MetroWest in 2013 as an adult advisor for WAGLY and became a member of the Board of Directors in 2015. After serving as interim executive director for a year, Sawyer was hired as OUT MetroWest's executive director in March 2018.
Sawyer lives in Jamaica Plain but hails from Florida, by way of Italy and Guam. Sawyer enjoys playing and watching sports; their pugs, Bodhi & Millie; and being a jungle gym for their nieces.