by Cassie, Civic Semester Participant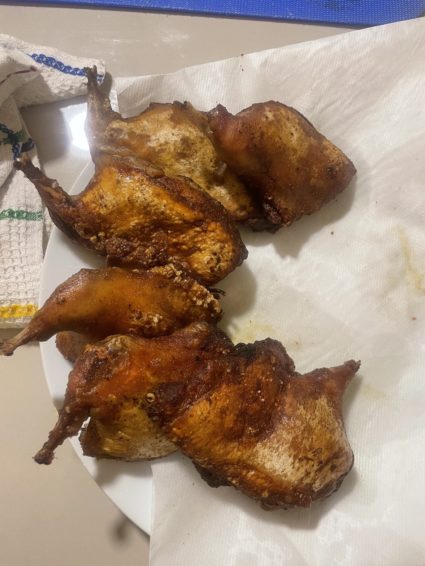 Guinea Pig:
People here keep them at home not as pets but as food. In Tika they were bred in fences, and in Paru Paru they ran around the house specifically built for them. As a previous hamster owner I was once scared of eating them but then was truly impressed by how good they tasted—the smooth and tender texture was probably the best I had in my life. After my first try I would never, ever regard them as potential pets, but one of the most incredible meats in the world.
Fun fact: the fewer toes a guinea pig has, the better quality it is.
Tips: Eat by hand —Señor Pablo Moreno
Don't forget to check out the newest homemade guinea pig feast with full of love by Señor Pablo Moreno in the album! I swear it's not the rat by the fridge!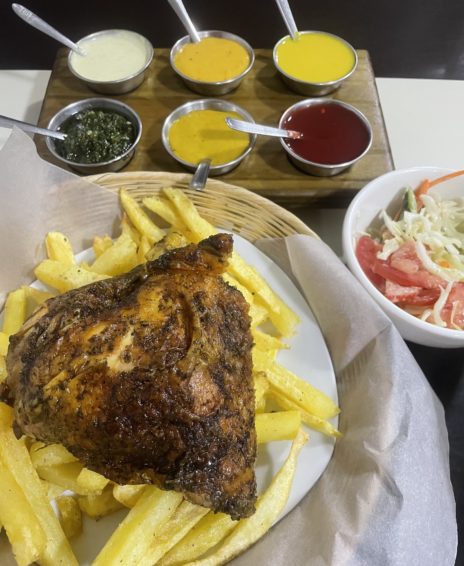 Grilled Chicken & Chimichurri & Tarí:
Grilled chicken restaurants called "Polleria" are ubiquitous in Urubamba, where most of the chickens are freshly grilled and go with fries, salad, and a variety of sauces—my favorite is named Chimichurri, the green sauce made from mainly parsley, garlic, oregano and olive oil. Another sauce good with chicken is Tarí. I couldn't find much English information about the creamy yellowish sauce online but all I knew was someone called it "Peruvian pepper cream." Hopefully I'll be able to get them back in the US.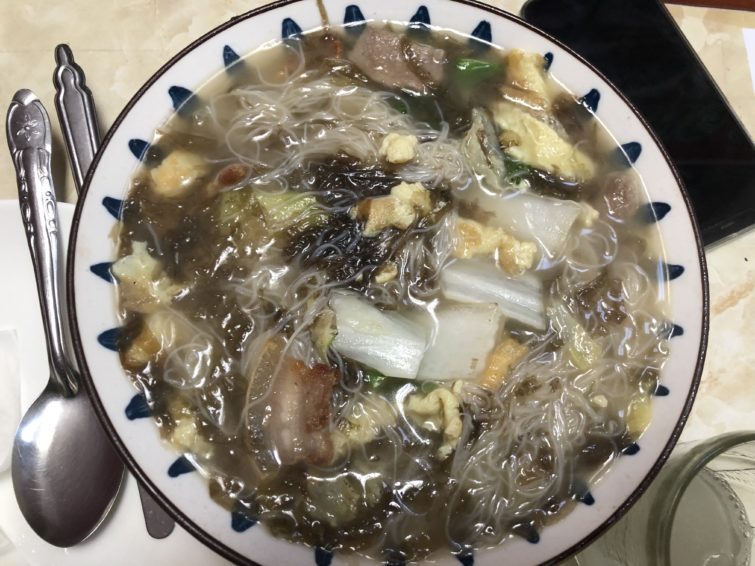 Chifa:
Chifa refers to Chinese food in Peru, in which the most popular dish is Chaufa (fried rice with soy sauce). Compared to actual Chinese food the ingredients are quite limited but people here did develop nice fusion cuisines such as local-flavored noodle soup and peach-sauce fried chicken. Other than that, authentic buns and pickles are offered by Chang Cheng Chifa owned by a Chinese couple.
In Spanish, apart from numerous Arabic-root vocabularies, I also learned that there're also a number of words borrowed from Chinese dialects, particularly about food: Chifa (to eat), Chaufa (fried rice), sillao (soy-sauce), and kion (ginger).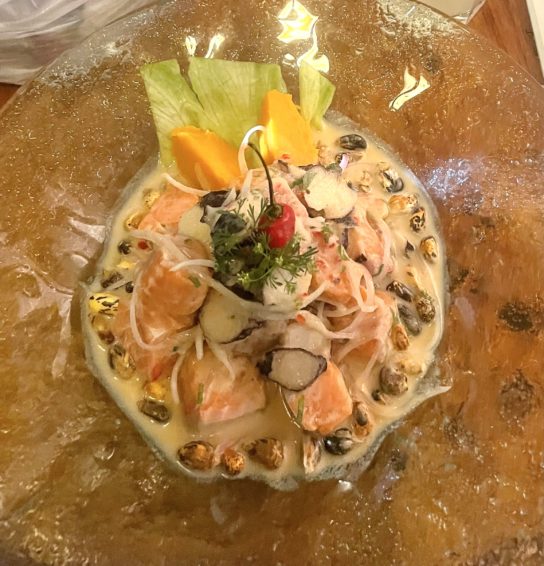 Ceviche:
You can find the flavorful raw fish salad from the most luxurious restaurants to the most down-to-earth street vendors. Regardless of the price, they always made my day! Here is some advice for enjoying ceviche:
"In order to get the best taste, it's always better to have it by spoon instead of fork so that the juice can fully mix with the fish."    — Also Instructor Pablo      
"Never ever have ceviche with lemonade no matter how much you like sour food." -Cassie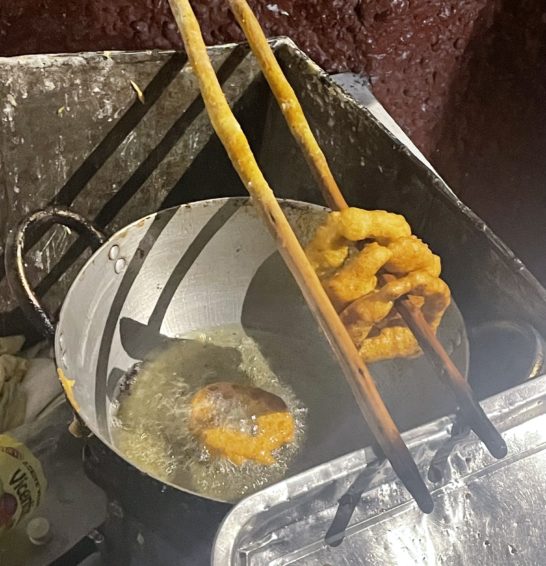 Picarones (Peruvian doughnuts):
My favorite street food so far made from squash and sweet potato dough and go with Chancaca syrup. Looks simple but technically extremely difficult to make—I tried to make similar fried dough but terribly failed.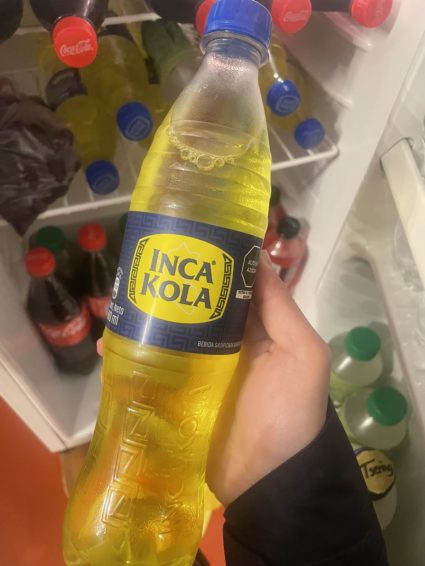 Inka Cola:
Also known as "the golden kola", the carbonated drink as popular as "normal" coke in Perú. For me it tastes like a combination of pineapple soda and bubblegum, even though the first sip was not as expected I like Inca kola and chaufa.
Chicha Morada: A famous juice in the Andean region made from purple corn and other fruits like pineapple, kind of looks like red wine. Note that this is different from "Chicha", the yellowish sacred corn wine that the Incas used for rituals and human sacrifice.
Chicharrón: Delicious fried pork originated in Spain. Perfect combination of meat and grease.
Pablo's Grill: Steak, sausage, chicken, vegetable, and—BONFIRE!
Fruits: Pineapples, bananas, papayas, mandarins, maracuyas, lemons…