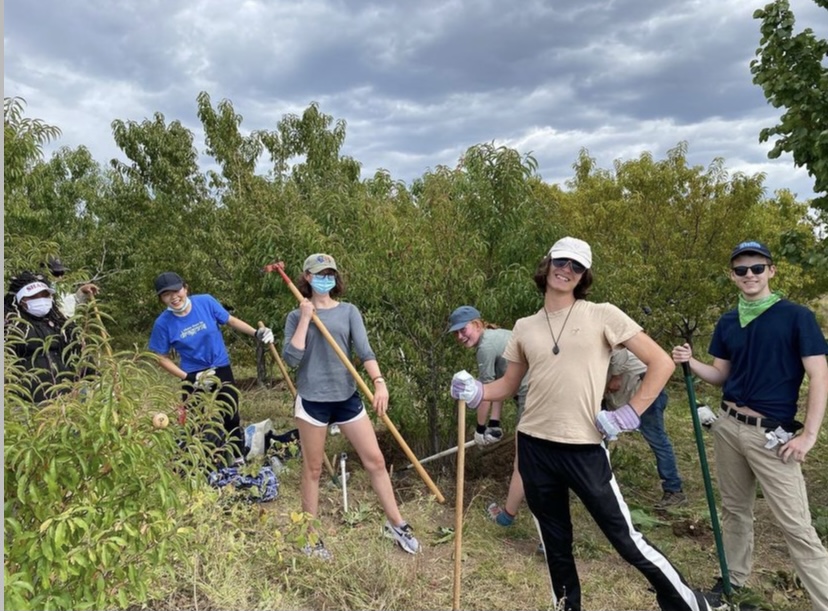 by Biani, Tufts Civic Semester Participant
On Friday the 24th of September, the Tufts Civic Semester cohort visited the Tesuque Pueblo Farm on our quest to learn more about seed sovereignty and agriculture. Tesuque (also known as Taytsúgeh Oweengeh in Tewa) is the southernmost Tewa Pueblo. We spent a lot of our time learning from Emigdio Ballón, one of the leaders at the farm. Emigdio is originally from Cochabamba, Bolivia and has been running the farm in New Mexico for about 15 years. While talking with Emigdio we got to learn a lot about Seed Banks as well as look through the Seed Bank that the farm had. It was fascinating to see the variety of melon, quinoa, cucumber, and corn seeds that were being held at the farm. It was also nice to know that anyone in the Pueblo was allowed to use the seeds for their own personal benefit.
While discussing the importance of conserving seed, as "Seeds are the Future," Emigdio also talked a lot about health in general and the importance of eating well because "Your Food is Your Medicine." Sometimes we forget how sacred our bodies are and the importance of treating and feeding ourselves well in order to successfully turn outwards and engage with our community. After all, how you take care of yourself is how you take care of the environment.
After doing a lot of reflection and discussing with Emigdio, we were able to get our hands dirty and help out with the farming. We used hoes to dig holes around fruit trees in the orchards so that the holes could be filled with compost and manure to help the trees grow.
The visit to the Tesuque Farms was like that of no other. It caused us to think more critically about the way in which we take care of our bodies, as they are precious and deserve to be treated as such. Moreover, the physical labor that we did allowed us to have a greater sense of appreciation and gratitude for all the difficult work that farmers do in order to grow crops. We are definitely looking forward to returning to the farm and doing some more work to support the Tesuque farmers in any way we can.
Originally posted here.