What is Bitcoin?: How Digital Payment Technologies can Reshape FinTech
You've probably heard the term 'bitcoin' come up in conversation over the past few years. It's a buzzword that's become the focus of many financial and tech-related conversations, yet it remains a mystery to many. If you find this new technology confusing, you're certainly not alone. Despite it's growing popularity, bitcoin remains tangled in a web of uncertainty, doubt and controversy.
While user sentiment is volatile, the force behind digital payments like Bitcoin is unavoidable. Even social media platforms are beginning to ride the cryptocurrency wave.
In a recent interview, Fletcher Dean of Global Business Bhaskar Chakravorti spoke with Gail Bambrick, professor of Film and Media Studies at Tufts, to explain what bitcoin is and its potential to reshape financial landscapes.
So, what is it?
Bitcoin was created just a year after the 2009 financial crisis, offering a what seemed to be a more stable financial system at a time it was needed most. Like most technologies, it's early years were slow. In its first few months, it traded at just 6 cents on the market. However, this would soon change once it caught the attention of the media and general public. Just a few years later, bitcoin became a household name and it's market value skyrocketed to $20,000·.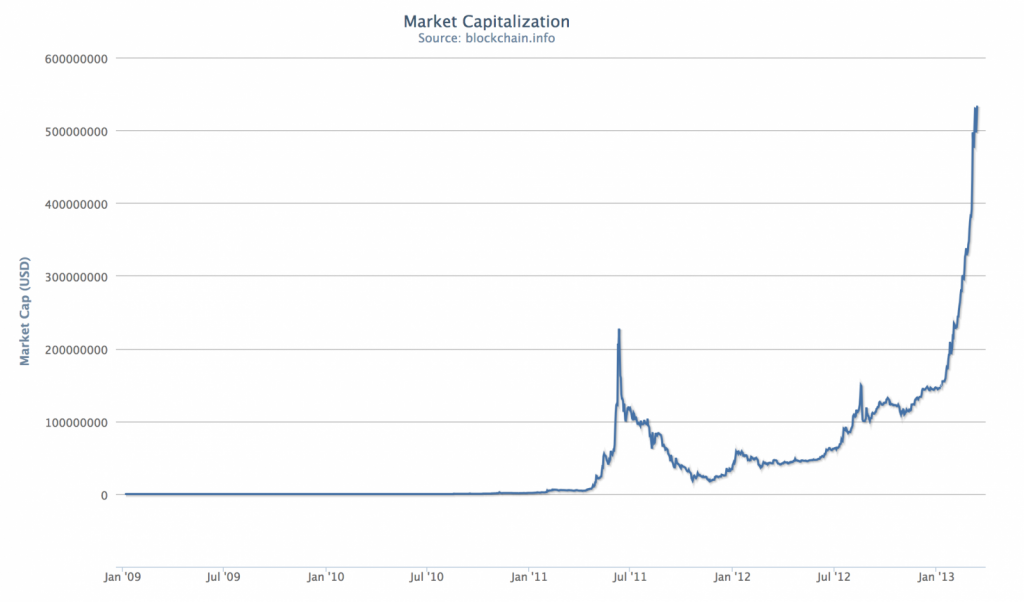 The US Treasury defines bitcoin as a decentralized virtual currency, which can be sent from user to user on a network without the need for intermediaries·. Bitcoin can be used for big and small purchases, including travel bookings through Expedia or digital subscriptions to Bloomberg and the Chicago Sun-Times. While it's a relatively young technology, it's growth and endurance are unprecedented. Today, over 9,000 online retailers across the globe, including Amazon, Target and CVS, accept bitcoin as a legitimate form of payment·.
Bitcoin doesn't rely on a central bank or single administrator to make and accept transactions. Unlike traditional payment networks like Visa, the system is run by a decentralized network of computers that keep track of all transactions. New York Times writer Nathaniel Popper likens the system to Wikipedia, which is maintained by a decentralized network of writers and editors·.
This brings forth an equally important term: Blockchain. Like a traditional ledger, blockchain is the record of all Bitcoin transactions. As bitcoins are traded around the world, the network continuously updates the blockchain system.
Chakravorti expands on the subject:
"The electronic transactions you and I engage in with our banks and our credit cards are measured through currencies that are all backed by the central bank of a given country. Bitcoin is a parallel system because it is not backed by any central bank. It is a new form of currency that is expanding the supply of money substitutes without the authority or backing of any central bank or country."·
The obstacles of digital payment technologies
This fact raises many questions, chief among them being what (or who) assigns value to bitcoin. Assigning monetary values to intangible cyrptocurrencies is a huge challenge, especially without a financial standard to reference. Chakravorti compares the value of a bitcoin to Kim Kardashian, claiming they have value because people believe they have value. He also explains that the value of bitcoins relates to supply and demand, which is constantly in flux·.
This Fall, 17.3 million bitcoins were in circulation around the world. Where did they come from, you ask? Professor Bambrick answers this question, stating that "new coins are created and released through a complex algorithm that controls their quantity." The algorithm is controlled by a currency software system that makes sure the number of new bitcoins created each year is halved over time. This process will continue until there are 21 million bitcoins in existence. After that, issuance will come to a halt.
While many find bitcoin's lack of regulations refreshing, it comes with its fair share of obstacles. Essentially, no governmental or institutional control means no guarantees. There are no refunds or recourse with bitcoins, remarks Chakravorti·
Institutional distrust has helped propel digital payment technologies
In recent years, digital users have become increasingly critical of institutional systems. Instead, they prefer P2P (peer-to-peer) cultures that offer a promising alternative to centralized authorities. This growing sentiment is largely attributed to the democratization of digital content and information. With platforms like Instagram, YouTube and Spotify, people and their individual experiences have a significant amount of power in the digital world. This culture has helped Bitcoin flourish and has allowed applications like Venmo, CashApp and PayPal to succeed in the oversaturated tech market.
Supporting this claim is a recent report from Accenture, which shows that millennials have more faith in financial technologies than in centralized institutions. This doesn't come as much of a surprise, considering early members of the millennial generation were beginning adulthood during the stock market crash in 2009.
According to a World Economic Forum survey, young people (aged 30 and under) account for the majority of the world's population today. Both of these statistics cast a bright forecast for Bitcoin and similar payment systems.
Kate Rooney, a writer for CNBC, says that 45.3 percent of respondents to WEF's Global Shapers Survey say they don't trust banks to be fair and honest. Only 28 percent of the more than 30,000 millennials surveyed say they do·.
The 2009 recession may have been the perfect launchpad for fintech companies. Rooney claims that "the chaos and disruption of the credit crisis instilled lack of trust in existing banks and brought on new regulations and the rise of technologies that would allow […] Silicon Valley start-ups to reshape consumer finance"·. In addition to this, the rise of consumer-generated data– and the willingness of user's to trade it — signals a promising future for digital money.
---
References:
The Future of Money? (2014, July 11). Retrieved July 13, 2019, from https://now.tufts.edu/articles/future-money
Nallen, J. (n.d.). Introducing Libra: Facebook's New Cryptocurrency Product to Rival Bitcoin. Retrieved July 12, 2019, from https://sites.tufts.edu/ibgc/facebook_libra/
Rooney, K. (2018, October 11). After the crisis, a new generation puts its trust in tech over traditional banks. Retrieved from https://www.cnbc.com/2018/09/14/a-new-generation-puts-its-trust-in-tech-over-traditional-banks.html
Accenture. (2017). Financial Providers: Transforming Distribution Models for the Evolving Consumer [PDF file]. Retrieved from http://www.accenture.com
Broom, D. (n.d.). More than half of the global population is now online. Retrieved from https://www.weforum.org/agenda/2019/03/chart-of-the-day-more-than-half-of-the-global-population-is-now-online/