The Corruption and Peacebuilding Project (CPB) emerges from the integration of our combined 50 years of experience as peacebuilding scholar-practitioners with our more recent work on corruption. The project seeks to incorporate anti-corruption – stopping the abuse of power for personal gain – into peacebuilding programs and vice versa, ultimately leveraging these approaches for anti-corruption work.
In our experience conducting conflict analyses and evaluations over the past decade, we have found corruption appear time and again as a key issue but find very few anti-corruption programs developed by peacebuilding agencies themselves. We believe corruption must be tackled with an explicit lens of power dynamics – here, the potential for peacebuilding agencies and anti-corruption agencies to strategically advance the field is most evident.
At the same time, anti-corruption work in conflict contexts often is carried out with little to no regard for the conflict dynamics, or the effects of the work on them. This divide has been puzzling as siloed thinking and practice diminish the relevance and effectiveness of programming. Building from the existing work on the conflict-corruption nexus, CPB will develop practical ways to synthesize existing frameworks and approaches.
We invite you to explore our work and join the conversation. Please subscribe to our Blog to be updated about our ongoing and evolving work in this space. 
Publications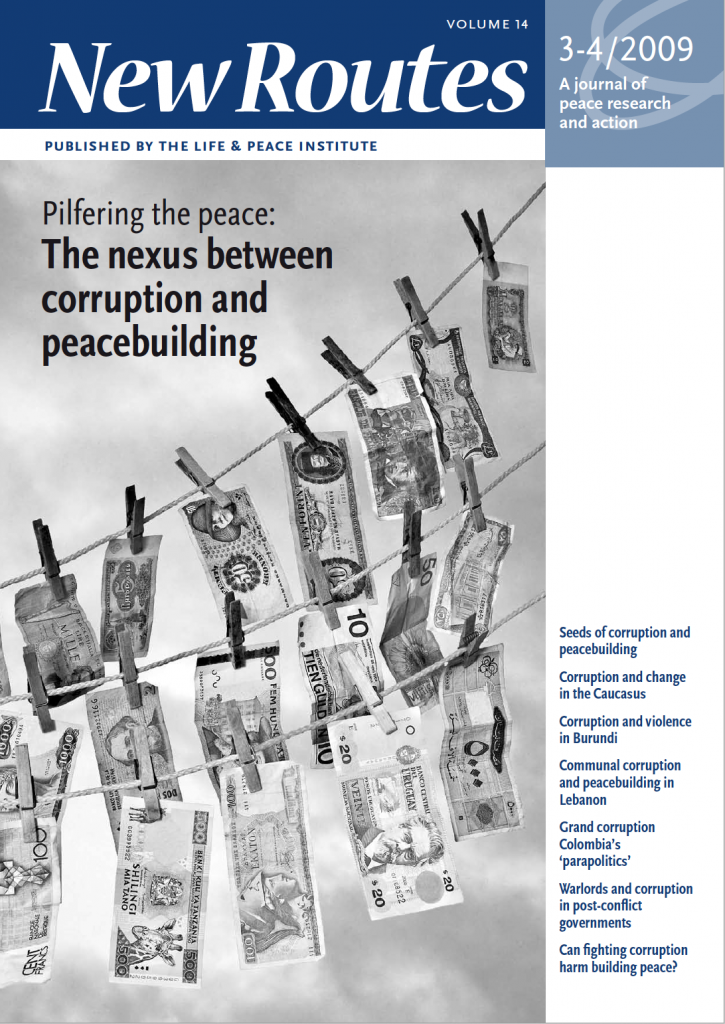 Pilfering the Peace explores the issues at the nexus of corruption, conflict, …